Travel Services in Coral Bay to Exmouth
Discover what's going on in arts, events & culture
Discover what's going on in arts, events & culture.
Check out travel guides for regional WA
Check out travel guides for regional Western Australia.
Explore winery guides for Perth and regional WA
Check out winery guides for Perth and regional WA.
Information Centres in Coral Bay To Exmouth
scroll=y
Coastal Adventure Tours is located in the Coral Bay shopping arcade and is your information specialist. We offer a large array of info on Coral Bay, the Ningaloo Reef, wildlife, tours and more!
Type:Inbound Tour Operators
Details
Description
Join the crew aboard the Coral Breeze and sail the clear turquoise waters and snorkel the outer reef.
For the more adventurous jump on a Quad Trek and see the beautiful surrounds of Coral Bay. Or jump onboard Utopia for a Manta Ray interaction tour with our resident 'Manta Ray Specialist' Frazer.
Let our professional tour guides show you their spectacular back yard. You can book your tour online here, pop in and visit instore or phone the friendly tour consultants employed at Coastal Adventures Tours to organise all your holiday adventures.
Along with the recommended tour suggestions above our friendly staff can also organise Coral Viewing, Scuba Diving, Underwater Scooters, Whaleshark Snorkelling, Humpback Whale Watching, Scenic Flights and Fishing Charters or simply fill you in on local information.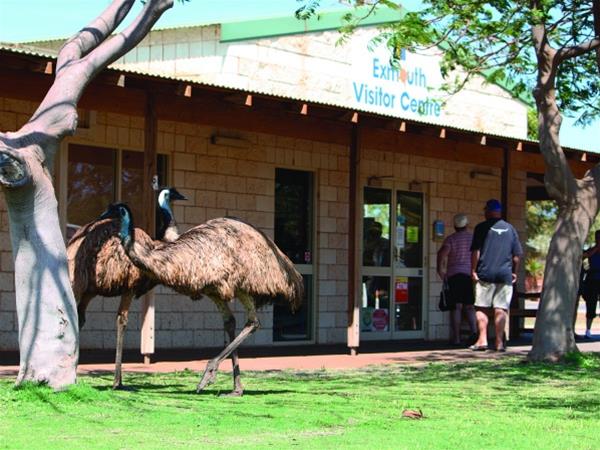 The Exmouth Visitor Centre in the Ningaloo region of WA offers accommodation, tours and information for visitors to Exmouth and Coral Bay.
Details
Description
The Exmouth Visitor Centre is your tour and accommodation booking hub for the Ningaloo region. Representing over 50 tour and accommodation providers in Exmouth and Coral Bay, the Exmouth Visitor Centre has everything you need for your Ningaloo holiday.
Visit us online at: www.visitningaloo.com.au, call us on: (08) 9949 1176 or drop in to our visitor centre on Murat Road, Exmouth for the very best local advice, prices and information that will make your visit to the extraordinary Ningaloo truly unforgettable.
It may be winter here in WA but that doesn't mean you have to spend the next few months in...
Read More