Artist Studio Galleries Art Galleries & Museums in CBD/Northbridge
Discover what's going on in arts, events & culture
Discover what's going on in arts, events & culture.
Check out travel guides for regional WA
Check out travel guides for regional Western Australia.
Explore winery guides for Perth and regional WA
Check out winery guides for Perth and regional WA.
Galleries in Cbd
categories=80715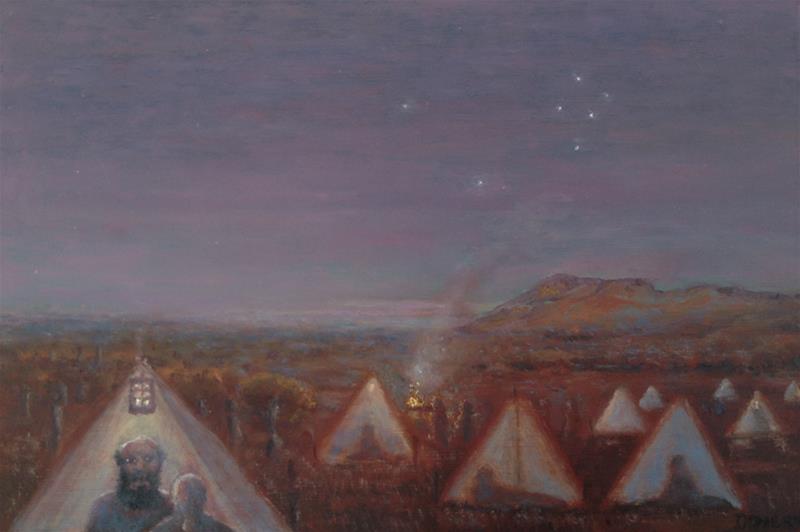 Peek-a-Boo is the street level window gallery of Gotham Studios Inc, operates 24/7 and celebrates its Silver Anniversary this year
Galleries:Installation,Painting,Photography,Sculpture,Textiles,Artist Studio,Mixed Media,Drawing
Represented Artists:Gotham Studio Collective artists and non-member artists
Open Days/times:BY APPOINTMENT ONLY
Details
Open Days:By Appointment Only
Description
Gotham Studios Inc and the Peek-a-Boo Gallery
Gotham Studios was established in 1987 and is Western Australia's longest running artist-run initiative (and Australia's third-oldest), Gotham celebrating its 25th anniversary this year since being officially incorporated in 1988. Along with other heritage buildings in the precinct, the building was closed for redevelopment in 2009. The studios were officially re-opened by The Right Honourable The Lord Mayor Lisa Scaffidi in September 2011 for Gotham Returns, which included a full-scale exhibition inside and throughout the building, and also the re-launch of the Peek-a-Boo Gallery - Gotham's own ground floor window-box gallery - presenting a small-scale group show of small works.
During 25 years of artistic production, over 130 visual artists have had access to invaluable inner-city working space. Long time member Andrew Nicholls notes that Gotham has
'collectively made an assertive contribution to Western Australian culture over the past two decades, with many of the state's leading visual artists, writers and curators based at the studio throughout its lifespan. Gotham is an icon of independent visual arts practice in the state.' (Nicholls, 2013, p 3)
Established as 'the smallest gallery in the southern hemisphere' when the studios were first launched in the late 1980s (at an even smaller scale than its current floor-to-ceiling format), Peek-a-Boo today presents exhibitions of contemporary art from a gallery space only three square metres in size. Exhibitions can be viewed free of charge from the pavement at 57 James Street, twenty-four hours a day, seven days a week. Initially intended as a playful dig at Gotham's neighbour, the Perth Institute of Contemporary Arts, Peek-a-Boo was founded to allow experimental and non-institutional art to thrive at street level in Perth's cultural centre.
Last February and March, Gotham Gone Wild honoured this legacy via a programme of surprising and celebratory artworks and interventions for Perth's Fringe World 2013. In celebration of the Studio's twenty-fifth anniversary, the artists of Gotham presented a changing programme of performances, sound works, temporary installations and events at Peek-a-Boo including: public life drawing from the street as models posed in the window; and night drawing - the artists drawing spectators on the glass and vice versa. Gotham Gone Wild complemented Le Salon Scintillant (winner of the Best Visual Art Award for Fringeworld 2013), Gotham's inaugural Silver Anniversary exhibition at Moana Project Space, Perth.
Gotham has collaborated in the past with non-member artists at Peek-a-Boo, but this year, the gallery programme also features 7 exhibitions from exclusively non-member artists. In November, Gotham Studios will be opening its doors to the public for the city-wide event, Perth Open House 2013, and has invited local artist Ben Crappsley to be the Peek-a-Boo artist for that time.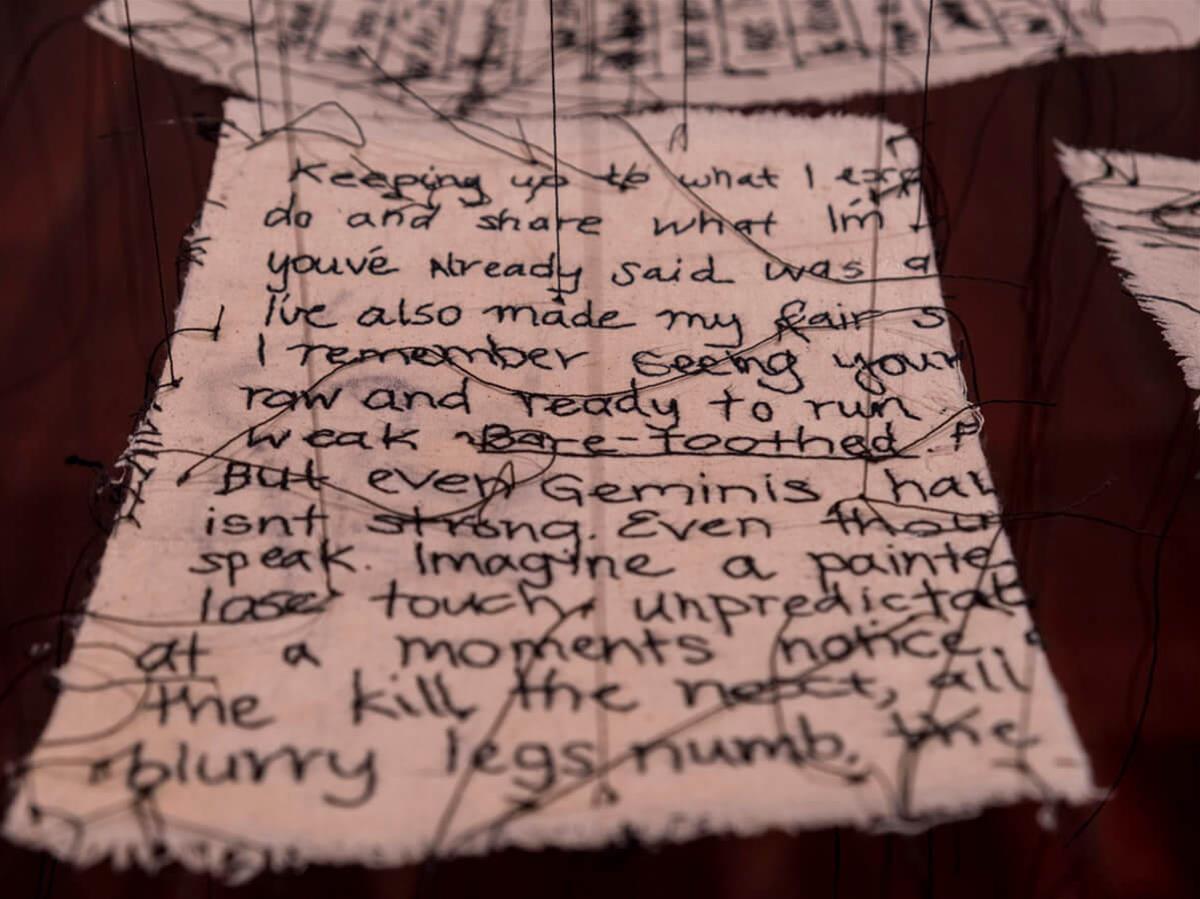 From June 18 - July 29 Sacha was artist-in-residence at PICA.
Galleries:Artist Studio
Open Days/times:BY APPOINTMENT ONLY
Details
Open Days:By Appointment Only
Description
Sacha Barker's art practice seeks to extend understandings of traditional art media. Her handmade textile works and installations use humble materials to explore concepts of narrative, personal history and socio-cultural meanings. Barker's slow, laboured practice exists in direct contrast with expanding forms of digital production and consumption, her attention to detail amplifying connections between 'the maker' and 'the made'.
During her residency Sacha will explore the potential for participation and the performative aspects of her practice through her ongoing project Thingship. Thingship is an intricate, compartmentalised cardboard vessel; a craft for transporting small handheld objects across time and space. Objects are concealed in the ships compartments and studio visitors are invited to exchange their own things with the Thingship.
On July 10 Sacha Barker runs a hands-on building workshop, perfect for young artists and inventors who want to become apprentice cardboard carpenters! Suitable for children agred 12+. Participants are invited to bring a small handheld object (small enough to be hidden inside a closed fist) to exchange with an object already in the ThingShip!
Visit pica.org.au to book your spot.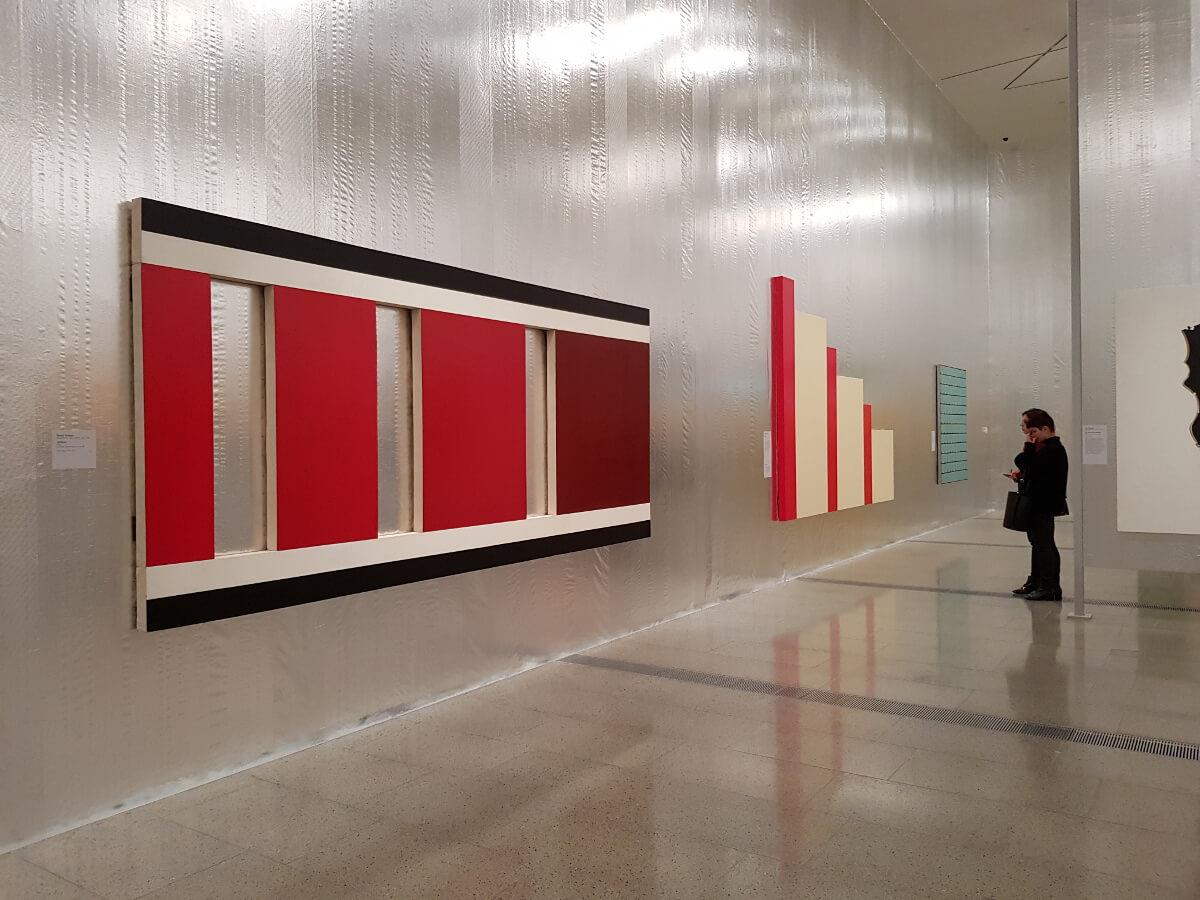 Trevor Vickers is one of the most highly regarded artists currently working in Western Australia.
Open Days/times:Wednesday – Saturday 12–4pm or by appointment
Galleries:Artist Studio
Details
Open Days:Wednesday,Thursday,Friday,Saturday
Description
Trevor has been exhibiting for almost 50 years primarily in Melbourne and Perth. He exhibited in the 1970s at the avant-garde Pinacotheca Gallery in Melbourne alongside Australia's most significant conceptual and post-object artists. He also exhibited at the seminal 'Field' exhibition in 1968 at the reopening of the National Gallery of Victoria. Arguably the most important single exhibition in Australian art history the exhibition included young artists committed to hard-edged abstraction.
He is represented by Art Collective WA as well as major art galleries and museums across Australia and in numerous corporate collections such as Wesfarmers and Bankwest.
Trevor is an active member of the WA art community, and is co-chair of Art Collective WA, who hold his work in their Cathedral Square gallery.
It may be winter here in WA but that doesn't mean you have to spend the next few months in...
Read More