Arts & Culture Industry Business Events in CBD/Northbridge
Discover what's going on in arts, events & culture
Discover what's going on in arts, events & culture.
Check out travel guides for regional WA
Check out travel guides for regional Western Australia.
Explore winery guides for Perth and regional WA
Check out winery guides for Perth and regional WA.
Business Events in Cbd
categories=133922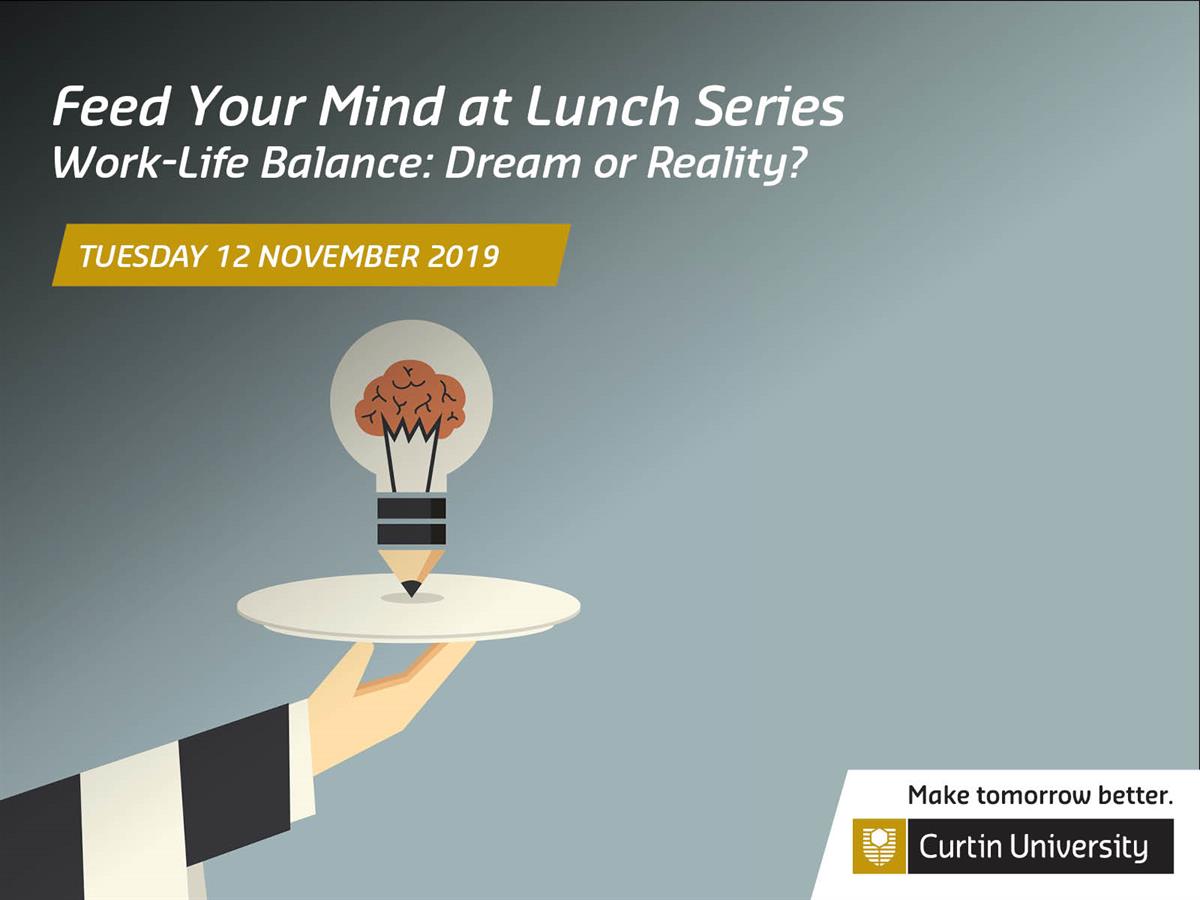 Join Curtin's Professor Julia Richardson as she discusses work-life balance. Enjoy a complimentary light lunch and have the opportunity to network and ask questions!
Dates:12 Nov
Time(s):12pm to 1pm
Venue:Curtin St Georges Terrace
Details
Type:Workshops,Networking,Talks,Lunches
Industry:Leadership,Agriculture,Arts & Culture,Education,Mining,Oil & Gas,Human Resources,Environment
Hosted By:Curtin University
Description
Achieving work-life balance is becoming increasingly difficult as we try to balance the demands of our work and non-work lives. In this seminar, we will consider the importance of work-life balance, its impact on productivity, career development and individual wellbeing and discuss strategies for achieving work-life balance.
Curtin University's top researchers will be sharing their insights into some of today's most talked-about subjects in this series of FREE lunchtime talks.
Opening from Friday 29 November 2019 and running until Sunday 19 January 2020, City of Melville presents Tales of the...
Read More