Established 1951 - 2000 Size & Year Wineries in Caversham
Wineries in Caversham
region=caversham&type=wineries&categories=125836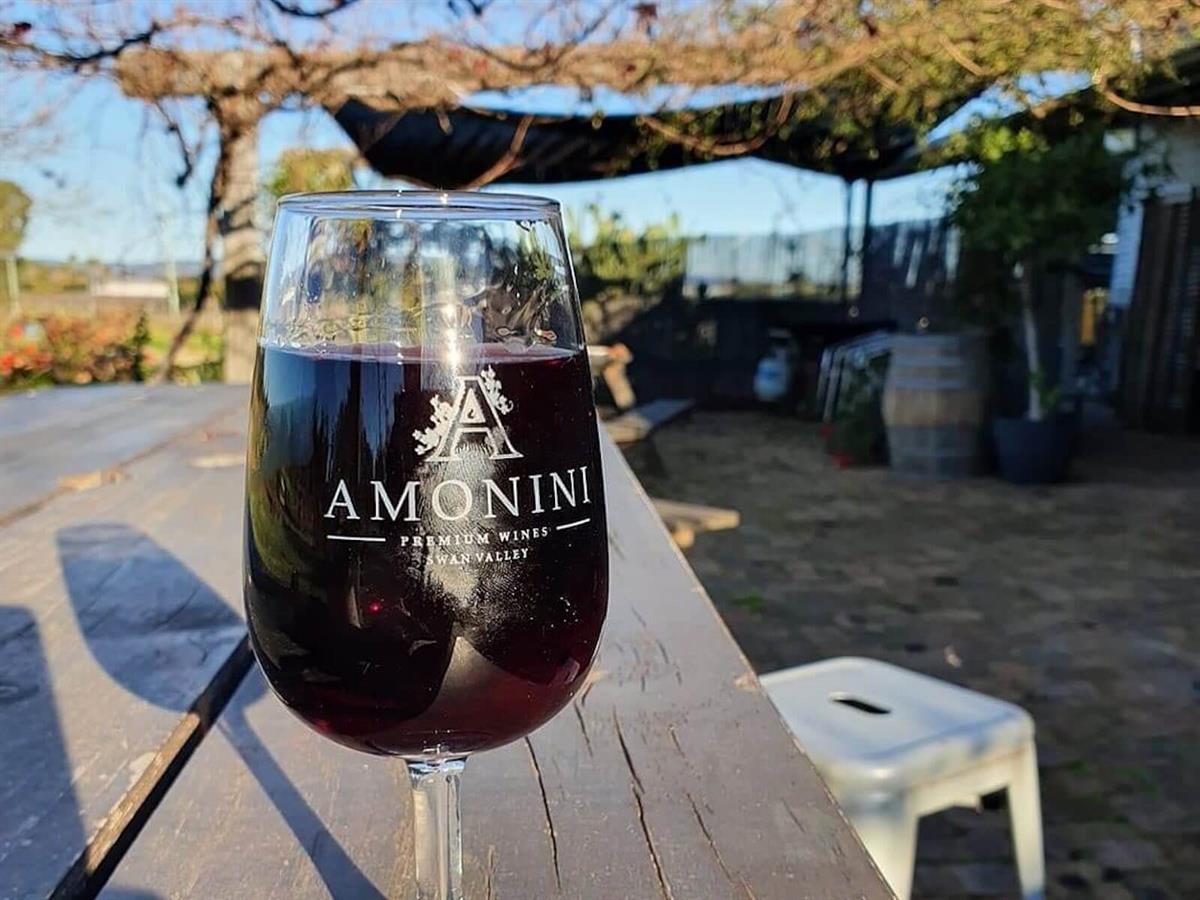 Experience a 'taste of Italy' in the Valley; discover old-vine, family-made Italian varietal wines served with delicious antipasto platters, cheese boards and house-made arancini.
Wine Variety:Cabernet Sauvignon,Grenache,Sangiovese,Verdelho,Vermentino,Merlot,Shiraz
Open Days/times:Thur to Mon 10am to 5pm
Wine Region:Swan District
Details
Cases Produced:1500 cases
Facilities:Light Food,Cellar Door
Established:1990
Winemaker:Mickele Amonini
Brands:Ambrook
Cellar Door Open:Friday,Monday,Thursday
Lunch Open:Friday,Saturday,Monday,Thursday,Sunday
Size & Year:Boutique (1,000-4,999 cases),Established 1951 - 2000
Description
Owner Mickele Amonini's family has a rich winemaking history within the Valtellina region, near the Swiss-Italian border in northern Italy. Continuing this tradition in Australia, Michele and partner Karen Turner purchased a vineyard with vines dating back to 1945 to create their boutique, award-winning Ambrook winery within the rich soils of the Swan River in West Swan.
The Wines
Italian wines are the focus, with dry to sweet styles including Verdehlo and Moscato (made from vines planted in 1945). The medium to full bodied reds include a Grenache blend, Sangiovese and Cabernet Sauvignon. The Porto Di Pia (dessert wine) is a wild-fermented fortified white made in an Italian Vin Santo style. All wines are available for purchase at the Ambrook cellar door or online.
Cellar Door
The estate houses a rustic cellar door with an inviting, laidback approach to wine-tasting. Be sure to enjoy a range of Italian favourites; including antipasto, cheeses and arancini balls, best enjoyed overlooking the beautiful vista of vines. Open Thursday to Monday 10am - 5pm.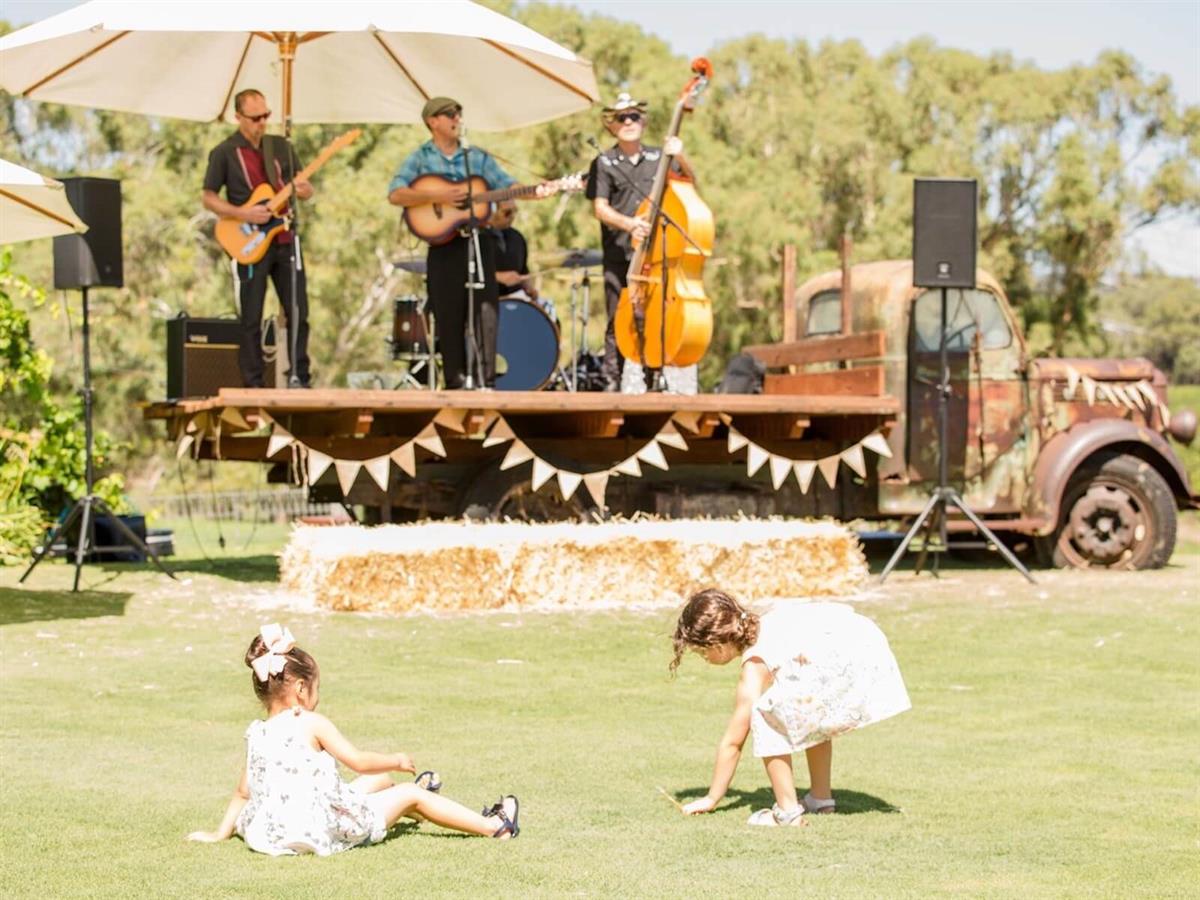 Situated on the banks of the Swan, delight in the stunning natural setting and manicured lawns, multi award-winning wines and superb a la carte restaurant, winner of several gold-plate awards.
Open Days/times:10am - 4pm daily
Wine Variety:Cabernet Franc,Cabernet Sauvignon,Chardonnay,Chenin Blanc,Grenache,Malbec,Petit Verdot,Pinot Noir,Sangiovese,Semillon,Shiraz,Tempranillo,Verdelho,Vermentino,Zinfandel
Wine Region:Swan District
Details
Established:1992
Vineyards:27 acres
Lunch Open:Wednesday,Thursday,Friday,Saturday,Sunday,Monday,Tuesday
Size & Year:Established 1951 - 2000
Cellar Door Open:Monday,Tuesday,Wednesday,Thursday,Friday,Saturday,Sunday
Breakfast Open:Sunday
Description
First planted on the fertile banks of the Swan River in 1988, the vineyard of this stunning property has grown to encompass nearly thirty acres of mature, low yielding vines, producing exceptional fruit that is lovingly handcrafted into premium, regional, varietal wines, vinified and bottled on-site.
CELLAR DOOR
The Cellar Door, open 10am - 4pm daily, should be your first stop, offering a large range of reds, whites and rosé wines for tasting. In total, 17 varieties of grapes are grown at Riverbank Estate, including 5 white varieties; Verdelho, Chenin Blanc, Semillon, Chardonnay and Vermentino; and 12 red varities including; Tempranillo, Malbec, Grenache, Zinfandel, Sangiovese, Petit Verdot, Cabernet Franc, Cabernet Sauvignon, Shiraz, Pinot Noir, Nero D'Avola and Mataro.
RESTAURANT
Take the time to enjoy a superb lunch at the restaurant, winner of several gold plate awards. Architecturally designed and rustic in style with wide verandahs and large expanses of manicured lawns provide plenty of space to slow down and unwind while taking in the beautiful vineyard and stunning surrounds. The menu changes regularly to incorporate the best seasonal foods and where possible, local, organically grown produce.
WEDDINGS / EVENTS
Riverbank holds a range of public events, all listed on their website.
The estate is also popular for weddings and events, with a dedicated coordinator able to arrange stunning events at the restaurant, on the lawns or even a marquee for hire, all of which enjoy 180 degree, panoramic views towards the Swan River and the historical landmark of Woodbridge House.
Tastings are available daily between 10am and 4pm.
Our Restaurant is open between 11:30am and 3pm, and is also open on Sundays for breakfast from 7:30am to 10:30am.
We've been blessed with some balmy summer evenings over the last few weeks, which means it's the perfect time to...
Read More