Classic Dry White Wine Variety Wineries in Caversham
Wineries in Caversham
region=caversham&type=wineries&categories=10049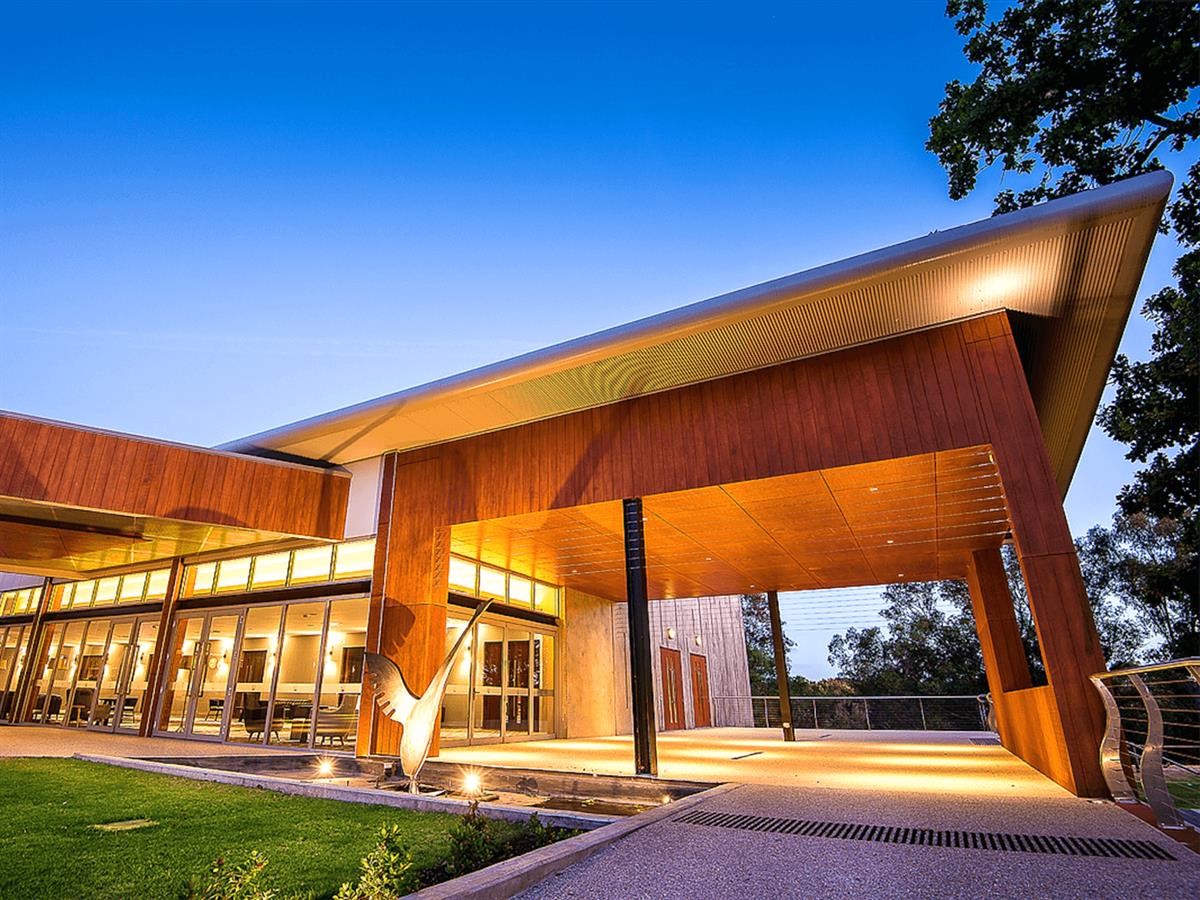 Settled on the banks of the Swan in the 1840s, Mandoon is an iconic destination for the region with cellar door, fine dining restaurant, outdoor deli, microbrewery, gallery and kids play area.
Wine Variety:Cabernet Merlot,Semillon,Shiraz,Verdelho,Cabernet Sauvignon,Chardonnay,Classic Dry White,Grenache,Riesling,Sauvignon Blanc,Sparkling,Rosé,Merlot
Wine Region:Swan District
Open Days/times:Restaurant: Wed – Sun Lunch, Fri – Sat Dinner, Sat - Sun Breakfast | Brewery: Sun – Thu 7:30am - 8:30pm, Fri - Sat 7:30am - 9:30pm
Details
Cellar Door Open:Monday,Tuesday,Wednesday,Thursday,Friday,Saturday,Sunday,Holidays
Established:2008
Facilities:Cellar Door,Gallery,Restaurant,Accommodation,Functions,Kids Play Area
Dinner Open:Friday,Saturday
Lunch Open:Wednesday,Thursday,Friday,Saturday,Sunday,Holidays
Winemaker:Ryan Sudano (Senior Winemaker)
Breakfast Open:Saturday,Sunday
Size & Year:Established 2001 - 2010,Small (5,000-49,999 cases)
Cases Produced:10000 cases
Description
Settled by John Septimus Roe soon after the establishment of the Swan River Colony, Mandoon Estate has significant heritage. In the language of the local aboriginals, it means "place of many trees."
The picturesque ground is complete with a kid's play area and gallery located in the property's original homestead, cellar door, microbrewery and varied eating facilities, making it a popular destination for locals and tourists looking to unwind.
In the words of Sir James Stirling: "The richness of the soil, the bright foliage of the shrubs, the majesty of the surrounding trees, the abrupt and red coloured banks of the River occasionally seen, and the view of the blue summits of the mountains from which we were not far distant, made the scenery around this spot as beautiful as anything or kind I had ever witnessed."
Mandoon Estate is located just 30 minutes from Perth CBD and accessible by both road and river, or just a scenic helicopter flight away! Or for the ultimate weekend away, stay in one of 32 beautifully appointed rooms at the Colony.
THE WINES
A block of Verdelho was first planted in 1895 and still produces grapes today, make it one of the oldest commercially used vineyards in Western Australia.
The winery has only been producing wine since 2010, all of which can be enjoyed at the award-winning cellar door. The focus is on creating a boutique range of premium wines from well-preserved low-yielding vineyards in the Swan Valley and other regions. Varieties include Sauvignon Blanc, Semillon, Verdelho, Riesling, Chardonnay, Grenache, Cabernet, Cabernet Merlot and Shiraz.
THE FOOD
Executive chef Michael Hartnell oversees the fine dining restaurant offering a modern Australian menu. For a more casual experience there's an outdoor deli and bar offering pizza, roast meat on the spit and gourmet sausages, all located next to the children's playground and gallery.
THE 'HOMESTEAD' MICROBREWERY
The 'Homestead' microbrewery remains the only brewery of its kind in Australia, using German manufactured Schulz brewing equipment to produce unique craft ales and cider.
TOURS & FUNCTIONS
Stunning grounds, a purpose-built function centre and private wine tasting cellar makes it possible to cater for all needs: a casual meal, intimate dinner, private tastings, wedding or gala ball. A range of experiences can be organised in advance, including corporate team building, bush tucker tasting packages, private tours, river cruises and scenic chopper flights. Extend your stay at the new 32 room luxe accommodation – The Colony.
ACCOMMODATION: THE COLONY
Enjoy one of 32 beautifully appointed rooms, overlooking the historic Verdelho vines and the banks of the Swan. This the perfect base from which to explore the valley, be it a lazy day on the Estate, a leisurely lunch, gourmet ramble and gallery hopping around the Valley, or bush walking and mountain biking in the nearby national parks.
Wild Swan Restaurant: Wed – Sun Lunch, Fri – Sat Dinner
Homestead Brewery: Sun – Thu 7:30am - 8:30pm Fri - Sat 7:30am - 9:30pm
The Lawn: Sat – Sun 11am - 5pm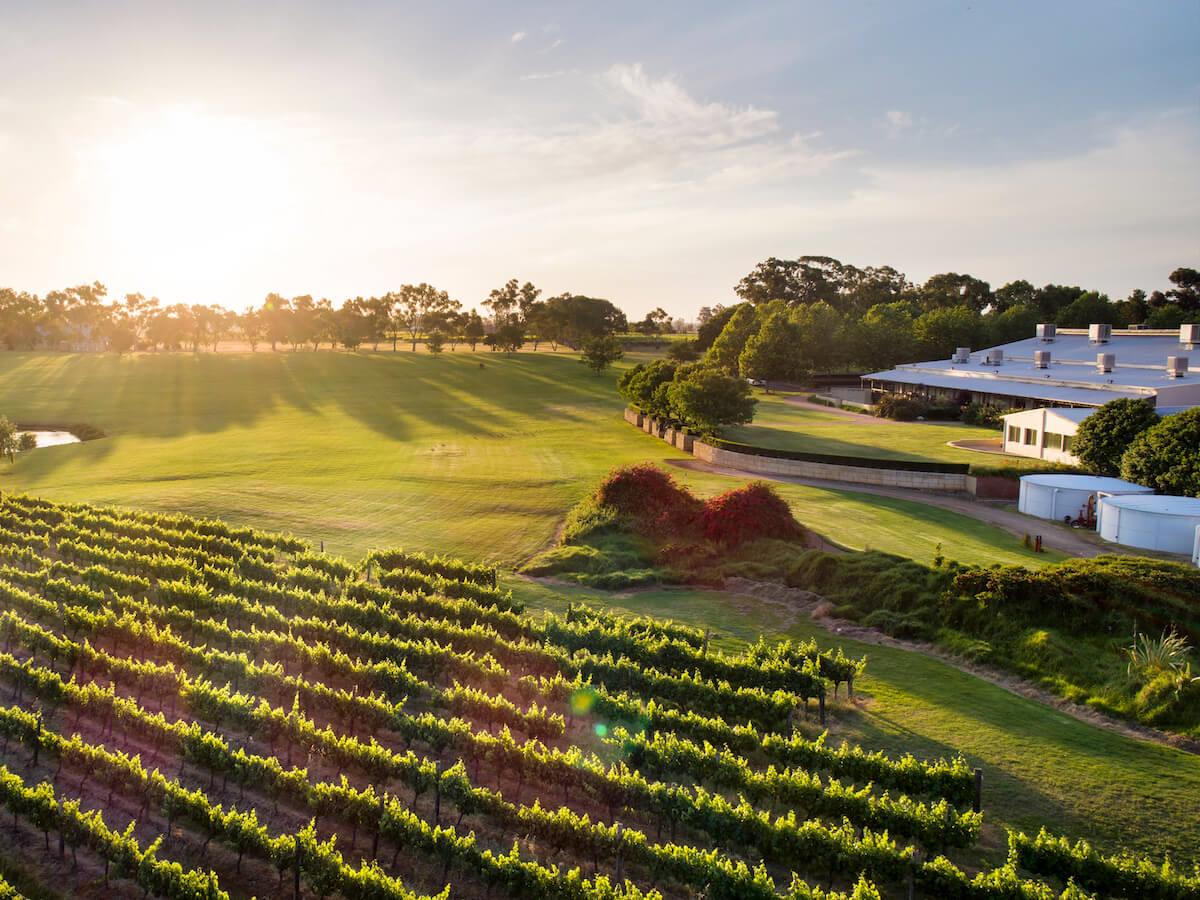 One of Australia's oldest and largest family-owned wineries, Sandalford is an immaculate property and local icon, boasting a grand cellar door, highly-acclaimed restaurant and famous wine cruise.
Wine Region:Swan District
Wine Variety:Cabernet Merlot,Cabernet Sauvignon,Chardonnay,Classic Dry White,Merlot,Sauvignon Blanc Semillon,Shiraz,Shiraz Cabernet,Verdelho,Dessert,Fortified,Sparkling,Botrytis Semillon,Merlot Blend,Sauvignon Blanc,Syrah,Viognier,Rosé
Open Days/times:Cellar door: 10am to 5pm daily. Restaurant: 12pm to 2:45pm daily.
Details
Facilities:Functions,Cellar Door,Restaurant,Dogs Welcome
Established:1840
Lunch Open:Monday,Tuesday,Wednesday,Thursday,Friday,Saturday,Sunday
Cellar Door Open:Tuesday,Wednesday,Thursday,Friday,Saturday,Sunday,Monday
Vineyards:4000 acres
Cases Produced:60000 cases
Size & Year:Medium (50,000-499,999 cases),Established 1800 - 1850
Description
Sandalford has been making superb West Australian wines for over 175 years. The primary property is the grand Swan Valley estate and offers an array of tours, courses and food & wine experiences. There is also the cellar in Margaret River, surrounded by beautiful, country gardens, vines and native forest.
A Notable History
Sandalford was established in 1840 in the early days of the Perth colony's settlement. The property was granted to WA's first Surveyor General John Septimus Roe by Queen Victoria, to honour his 57 years of Service to the Commonwealth. He named it Sandalford after a priory in his original home of Birkshire, England.
The property had a diverse agricultural history and originally thrived growing table grapes, which became a lucrative export. Winemaking accelerated after World War II with a growing community of Croatian and Italian migrants bringing their extensive knowledge and wine-making techniques to the young Swan Valley wine industry. In 1970 the Roe family expanded to Margaret River, planting a vineyard on prime land in Wilyabrup.
In 1990, Sandalford was acquired by the Prendiville family, who own a portfolio of iconic tourism and hospitality establishments around WA. The Prendiville's have invested significantly in the brand, the wines and the impressive estate.
The Wines
Sandalford makes five ranges of wines from its vineyards in the Swan Valley and Margaret River. There are over 25 wines, including sparkling, red, white, dessert and fortified wines. The winery incorporates the state-of-the-art-technology, while retaining winemaking traditions, such as small batch fruit processing and using the best quality French and American oak.
Wine Tasting
The entire Sandalford wine range (and often other special wines) can be tasted at their Swan Valley and Margaret River estates. The grand Swan Valley cellar door is one of the largest in Western Australia and is open daily from 10am to 5pm.
Tour / Cruise
Have you ever travelled to Sandalford Estate, Swan Valley by river boat? Perth's Famous Wine Cruise with Captain Cook Cruises is the ultimate way to reach our vineyard. Cruise into the picturesque upper reaches of the Swan Valley as you sample fine wines from the Swan Valley before disembarking at Sandalford Estate's private jetty for an exclusive behind the scenes tour, video presentation and Flight of Wines wine tasting. A gourmet 2 course lunch is presented onsite before a dessert buffet and afternoon tea is served back on board the vessel. Live entertainment follows as you enjoy complimentary wine on the return cruise.
The Restaurant
The multi-award-winning Restaurant has a rustic ambience of limestone, wood and a grand open fireplace, and alfresco encased by 125-year-old vines and vast vineyard views. The a la carte menu showcases fresh regional produce sourced from around WA, including Abrohlos Island Scallops, Rottnest Island Tuna, Cone Bay Barramundi, Linley Valley Lamb and Blackwood Valley Beef. Look out for a special selection of rare museum wines that can be enjoyed with meals. Open daily for lunch from midday.
Unique Highlights
Sandalford's Winemaker Apprenticeship takes place on Saturdays and is another once-in-a-lifetime experience. A winery tour teaches the theory to prepare for the practical exam of wine blending. It's the chance to get creative and make your own original WA wine. The process is endlessly entertaining and informative too. Sandalford experts judge all of the blends, then the whole tour group get to share them over lunch.
Halliday Rating
5 Red Stars