Mourvedre Wine Variety Wineries in Bunbury Geographe
Wineries in Bunbury Geographe
region=bunbury-geographe&type=wineries&categories=101048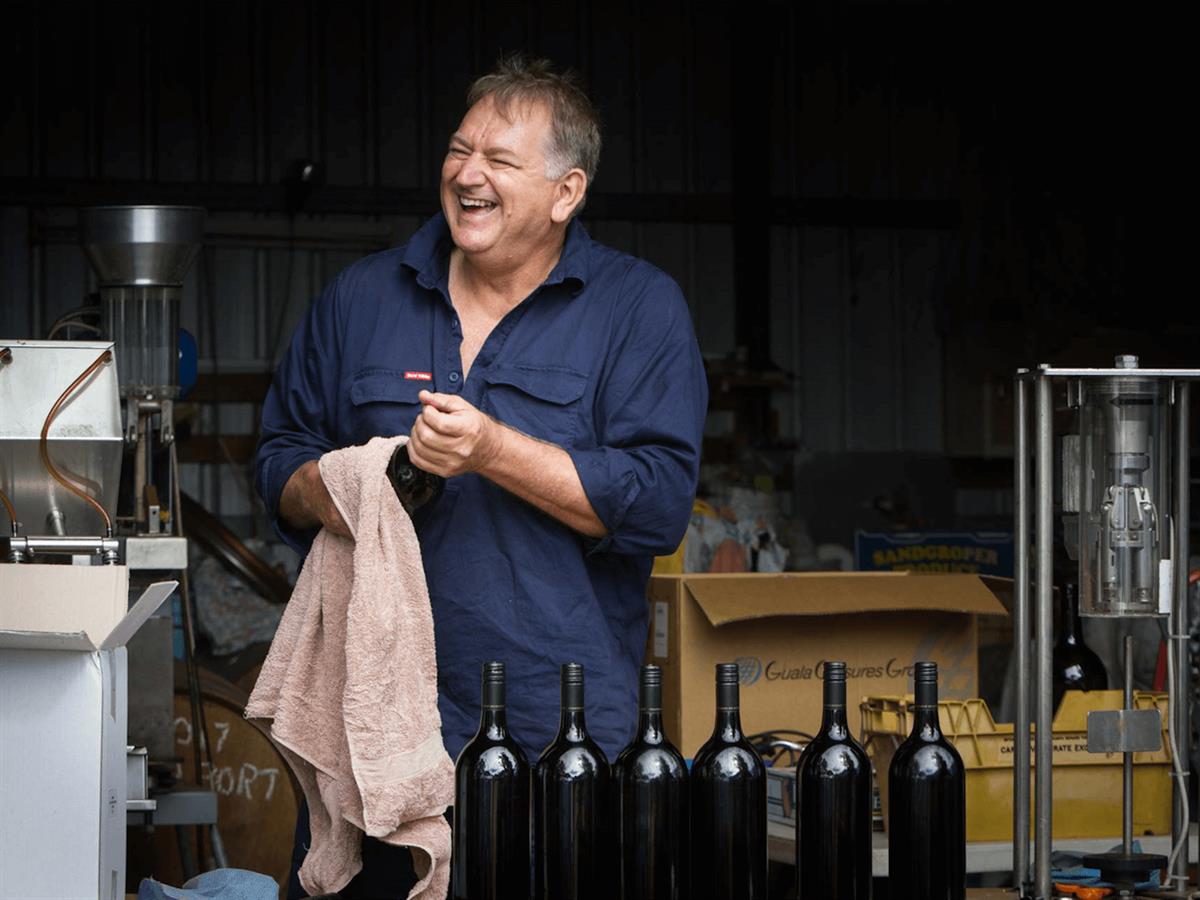 Enjoy exclusive Mediterranean wines at a boutique winery in the Preston Valley of the Geographe Wine Region, with only 1000-1200 cases produced yearly.
Wine Region:Geographe
Wine Variety:Cabernet Sauvignon,Chardonnay,Graciano,Grenache,Malbec,Shiraz,Tempranillo,Mourvedre,Rosé
Open Days/times:No Cellar Door. Appointments please.
Details
Cases Produced:1000-1200
Winemaker:Michael Edwards
Established:1999
Facilities:Appointment Only
Size & Year:Established 1951 - 2000,Boutique (1,000-4,999 cases)
Geographe:Ferguson Valley
Brands:bakkheia
Vineyards:3 hectares
Description
Established in 1999, with the first vintage in 2006, Ilonka and Michael tend the land and organically grow grapes and wine. They are passionate about sustainable living and pursuing excellence in wine making.
Small quantities and small batch winemaking is the focus of Bakheia Wines, with only 1000-1200 cases bottled each year. The wines are only available to the exclusive mailing list, limited to 400 to retain exclusivity and build mutual loyalty. Tastings of the wine is available at the vineyard by appointment only.
The wine making approach taken is minimalist with reds not fined or filtered before bottling allowing the natural settling of wine over time. Wines on offer include Grenache, Mourvedre, Graciano, Tempranillo, Shiraz, Malbec and Cabernet Sauvignon and sourced from the neighbors is Chardonnay, and Sauvignon Blanc to make Fume Blanc.
Pricing of the wines is rather unique, determined directly by mailing list members who sit down, taste and talk about the quality of the wine. Bakheia Wines pride themselves on keeping honest and ego free as reflected in the philosophical label "Aequitas".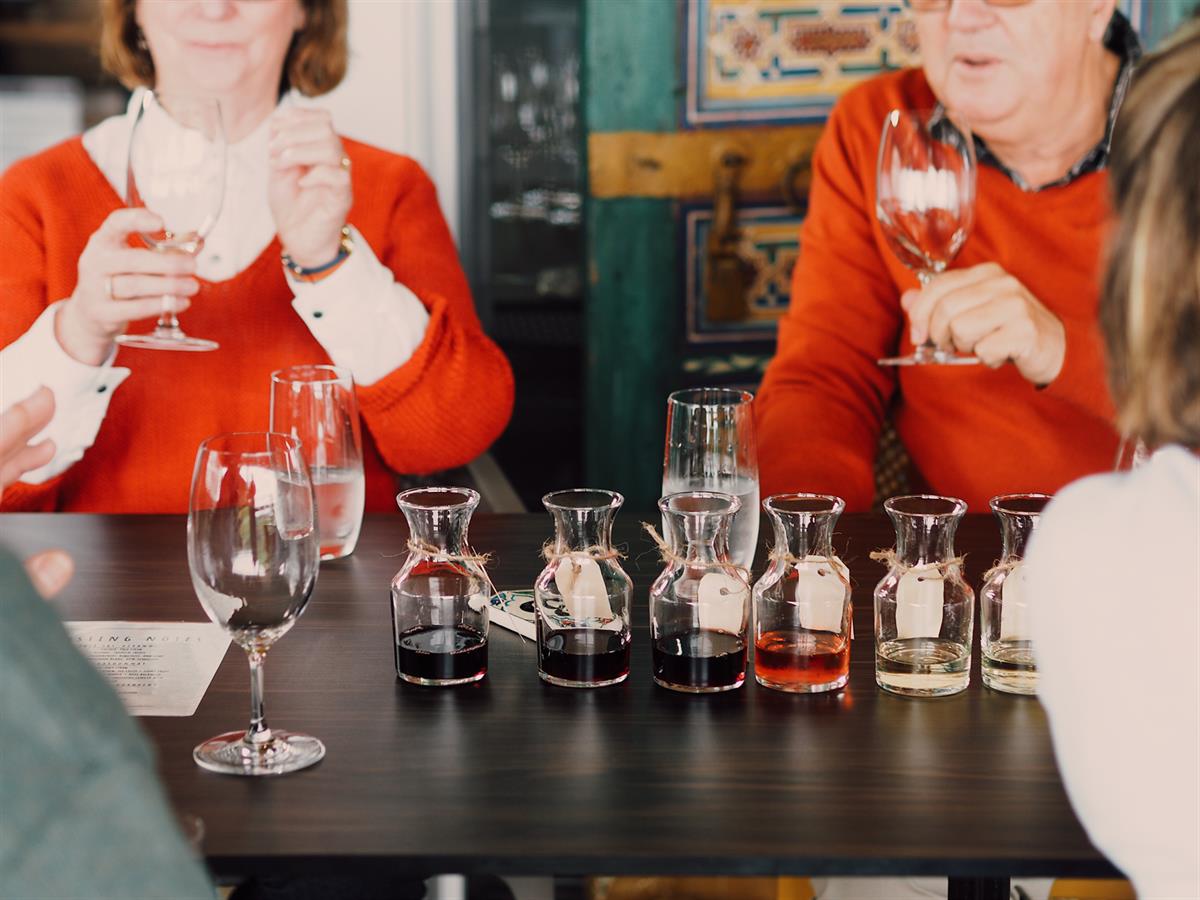 Unique wine tasting experience and grazing platters overlooking the amazing views of the Ferguson Valley!
Open Days/times:Thurs-Sun 11:00am - 4:30pm; HOLIDAY OPENING HOURS - Last day trading: December 20th, 2020 Reopening: December 31st, 2020
Wine Variety:Grenache,Sauvignon Blanc Semillon,Tempranillo,Verdelho,Chardonnay,Fiano,Mourvedre,Shiraz
Wine Region:Geographe
Details
Vineyards:8 hectares under vine
Wheelchair Access:Yes
Winemaker:Ashley Keeffe and Vanessa Carson
Facilities:Cellar Door,Functions,Light Food,Restaurant,Wheelchair Access
Geographe:Ferguson Valley
Description
Green Door Vineyard & Winery is a small boutique winery in the Ferguson Valley. Ashley & Kath Keeffe purchased the run-down vineyard in 2006 and set about restoring and replanting, with the Grenache and Tempranillo finding near perfect conditions. Other grapes in the vineyard include Monastrell, Shiraz, Fiano, and Verdelho.
Ashley is very conscious of soil health and the vineyard is managed with a minimal intervention ethos, creating fruit with great flavour. All grapes are handpicked and basket pressed, with all wines made on the property by Ashley and consultant winemaker, Vanessa Carson. Various different wine making techniques are used including the use of Amphora pots for fermentation, cold soaking on skins and the addition of whole bunches to ferments.
There is a cellar door cafe on the property serving sharing style grazing platters showcasing local produce. The focal point of the cellar door is the grand green door, imported from Fez, Morocco. The Moorish theme of the winery and cafe menu matches the predominantly Spanish/European characteristics of the wines. Ash, Kath and their team take great satisfaction in being involved in the whole process of growing, making and sharing the enjoyment of the wines.