Galleries & Public Art in Bunbury Geographe
Galleries in Bunbury Geographe
scroll=y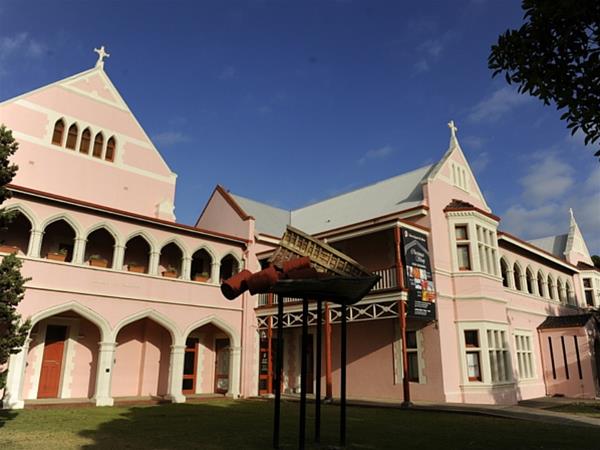 Bunbury Regional Art Galleries presents a dynamic program of curated, community and national touring exhibitions.
Galleries:Ceramics,Craft,Drawing,Glass,Installation,Jewellery,Mixed Media,Painting,Photography,Pottery,Sculpture
Open Days/times:Monday - Sunday 10am - 4pm (Closed Boxing Day, New Year's Day, Good Friday, ANZAC Day morning and Ch
Details
Open Days:Wednesday,Thursday,Friday,Saturday,Sunday,Public Holidays,Monday,Tuesday
Description
Housed in a distinctive pink, former convent, Bunbury Regional Art Galleries is situated in the city centre of Bunbury, a two minute stroll to the CBD to the east and the sparkling Indian Ocean to the west.
This is the premier public art gallery in the South West of Western Australia. Boasting four separate formal exhibition spaces as well as community exhibition facilities, BRAG offers a diverse and stimulating programme of exhibitions from regional, state and national sources.
The exhibition schedule is complemented by an extensive range of public programmes, events, functions, classes and workshops. In addition to the gallery spaces, the BRAG building is home to meeting and function facilities, a purpose built art studio and a dance studio, that see it play host to a wide range of activities and events ranging from dance and yoga to weddings and corprate meetings.
BRAG is an icon in the South West community, giving regional artists and audiences valuable exposure to contemporary and traditional art, and providing exhibition and artistic development opportunities for artists working in regional and remote locations. Through our diverse programme of exhibitions and workshops focusing on community access and engagement, BRAG invites you to experience the arts through discovery and creativity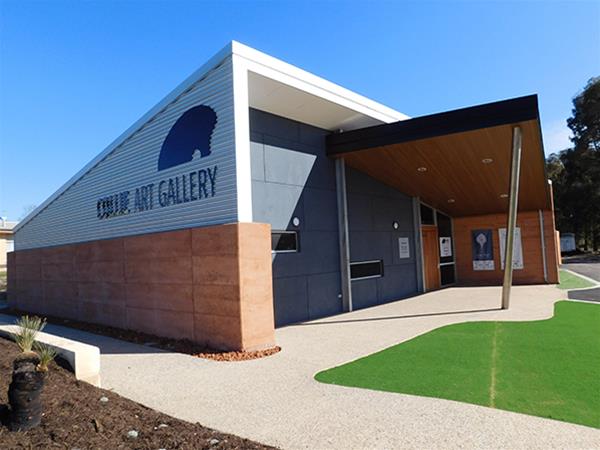 Visit the brand new Collie Art Gallery in the heart of the South West. First class venue, top quality exhibitions and a great range of local artist and artisans' work. Open Thursday-Monday, 10am-4pm.
Galleries:Ceramics,Drawing,Installation,Painting,Photography,Pottery,Sculpture,Textiles
Open Days/times:Thursday to Monday 10am – 4pm
Details
Open Days:Saturday,Sunday,Public Holidays,Monday,Thursday,Friday
Description
The Collie Art Gallery is a cultural centre that provides opportunities for all members of the Collie community and visitors to enjoy, participate in and learn from the arts.
This will be achieved by providing greater balance and diversity in the provision of creative and cultural activities for regional and community members by increasing access to, interest and participation in the arts.
The gallery will provide a high quality visitor attraction of a national standard, drawing new people to the region and showcasing a broad range of talent and achievement.
It will create an environment that enables the development of innovative and talented individuals and groups through a range of programs and events.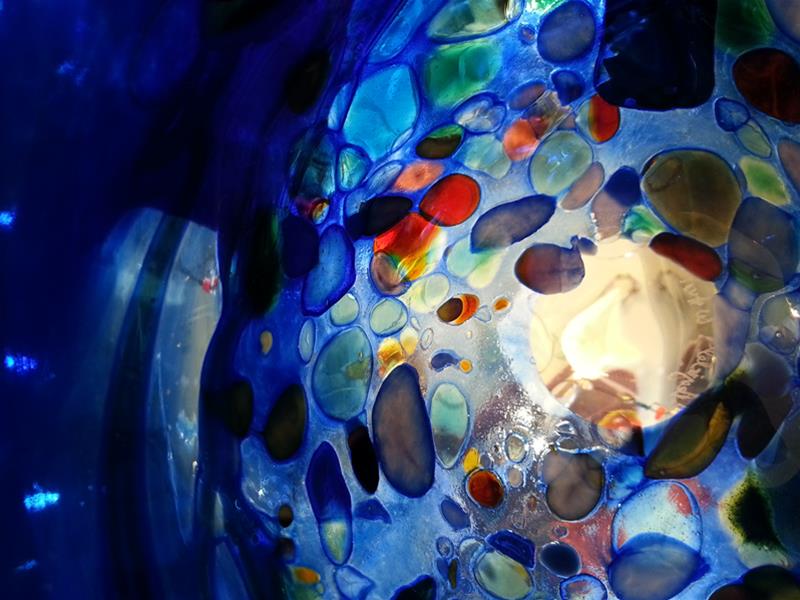 An exclusive art space for 'Art that Flows'. Art Glass created by Western Australian Glass Artists.
Galleries:Glass,Art Gallery,Artisan Workshop
Details
Description
On the beautiful Marlston Waterfront in Bunbury, experience Art Glass like no other Glass Gallery in Western Australia.
LAVA showcases Art Glass created exclusively by Western Australian Glass Artists.
LAVA offers choice and variety, with over forty Glass Artists exhibiting modern, contemporary, functional, wearable Art Glass.
You can experience your own 'Art that flows' and learn many art glass techniques doing a course run at the LAVA Studio by resident glass artist Brenda Ellen.
LAVA not only exhibits art pieces for high-end art collectors but also exquisite Art Glass gift ware.
Come and experience 'Art that flows' in Bunbury Western Australia
With Summer in full swing, there's nothing better than a cold beer to stifle the heat! Here's Scoops guide to...
Read More