Visitor Centres Type Travel Services in Broome
Discover what's going on in arts, events & culture
Discover what's going on in arts, events & culture.
Check out travel guides for regional WA
Check out travel guides for regional Western Australia.
Explore winery guides for Perth and regional WA
Check out winery guides for Perth and regional WA.
Information Centres in Broome
categories=80225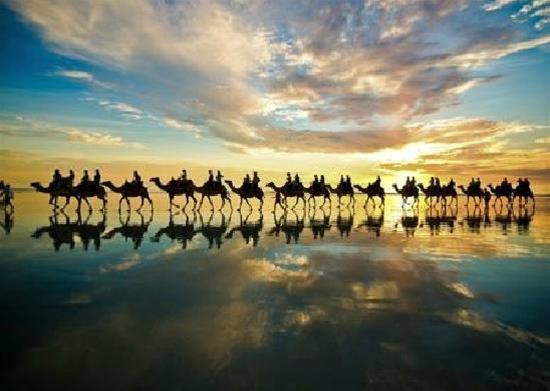 Australia's North West is a land of extraordinary contrasts, where the red rocky landscapes of the outback meet the bright turquoise waters of the Indian Ocean.
Type:Tourism Associations,Visitor Centres
Details
Description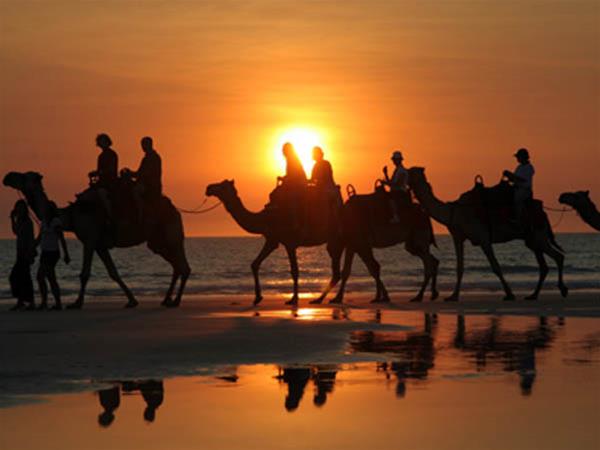 Where the sky meets the land, the desert meets the sea, where white sands, red rocks and cobalt blue waters come together; on a peninsula not more than 15km long, here rests the town of Broome.
Details
Description
Welcome to Yawuru Land... a message from the Traditional Owners of Broome

Ngaji gurrjin marnja ngarr-ngu nyamba buru yawuru-any nilwal Rubibi ngarra-ngu gulbulan banugab-gungab- yanbangub – gularrgab

The Yawuru people, the Traditional Owners and Custodians, welcome you to Broome. A welcoming of people onto country is culturally important to Yawuru people to sustain Mabujunu Liyarn (Good Feeling) between both visitors and Traditional Owners. Our land is very ancient and covers vast areas from Wirkinmirre (WillieCreek) in the north: south through Minyirr (Broome) and east past Mangalagun (Crab Creek) and south to Warrawan (Barn Hill). We trust that you will all have a great time and enjoy the unique cultural diversity Broome has to offer. We further wish those visitors a safe journey in their future travels. Garlia! (see you soon)

Broome - An Introduction
Where the sky meets the land, the desert meets the sea, where white sands, red rocks and cobalt blue waters come together; on a peninsula not more than 15km long, here rests the town of Broome. Often referred to as the southern gateway to the Kimberley, this tropical seaside town simply oozes charm and character. Yet it's not just the spectacular setting, warm winter days and balmy summer nights that make Broome a 'one of a kind' holiday destination.

Originally founded in the late 1880's as a pearling port, Broome boasts a multicultural population lured here by the promise of finding their fortunes. Koepanger, Malay, Chinese, Japanese, European and Aboriginal cultures have all blended to create a captivatingly welcoming and colourful personality that is the heart and soul of Broome. If you like to unwind, Broome is your ideal holiday destination. Stroll on the world famous CableBeach, home to an abundance of sea life, dotted with pindan cliffs, where the desert meets the ocean. Long renowned as one of the world's best beaches CableBeach takes its name from the Submarine Telegraph Cable that was laid in 1889, connecting Broome to Java, and becoming the main form of communication between Broome and the rest of the world. Today, it is a popular location to relax in the sun, go for a swim, sail on a pearl lugger, go fishing or just watch the tide go out and enjoy a magnificent sunset.

Wander through Chinatown and enjoy the contradiction of Broome, where historical buildings stand side by side with the architecture of the modern world. Among the modern pearl and art galleries, the infrastructures of the past subtly remind you of a day gone by, where pearling masters were celebrated and pearl luggers lined the shores of RoebuckBay. If you take the time to explore, you'll discover that Broome is rich in history and ethnic influence of the many cultures that have reached Broome's shores. The architecture is not the only aspect of Broome influenced by cultural diversity. Why not treat your taste buds to the electric east meets west cuisine, or perhaps Italian is more your fare? Whether its just sitting back and watching the world go by in a sidewalk café, enjoying a handcrafted beer at the end of a busy day, or perhaps, sipping a cocktail whilst the sun sets, we're sure you'll find something to please your palate.
Whether this is your first trip to Broome or you are a seasoned visitor, give the staff at the Broome Visitor Centre a call. We will be happy to help you organise anything from car hire, to accommodation and tours throughout the Kimberley area. The Broome Visitor Centre offers a free booking service, so take the stress out of your stay and let us plan your holiday for you. It's as easy as calling 08 9195 2200 or booking online 24/7.
Broome...let yourself go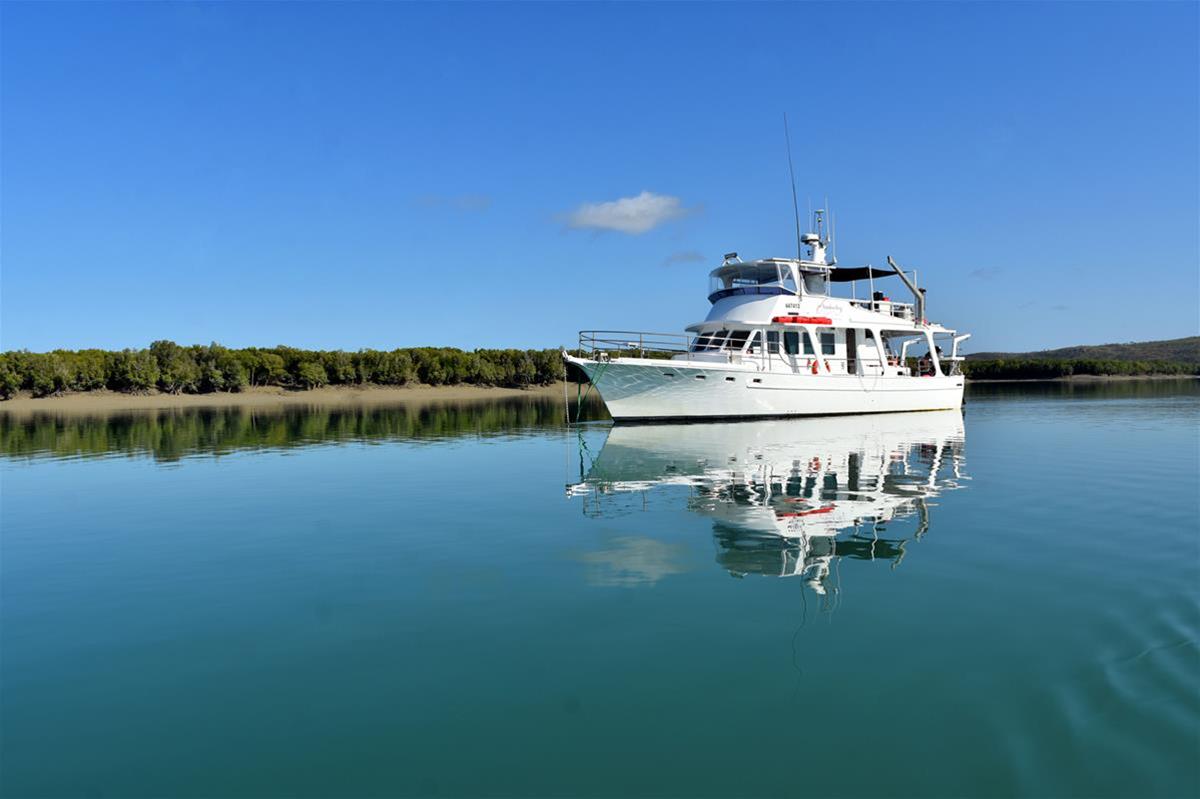 Kimberley Coast Cruises run 7 Day Kimberley Charters on MV Melantre. Experience the surreal beauty of this ancient landscape with an intimate group of 8 and 3 crew. Perfect for family and friends.
Type:Inbound Tour Operators,Tour Organisers,Visitor Centres,Tourism Associations
Details
Description
The Kimberley is one of the world's most precious wilderness regions. From the colour of the sunsets and sunrises, to the enormous and almost surreal beauty of this ancient landscape … every day cruising the Kimberley is an amazing experience. See a staggering array of wildlife, the spectacle of Montgomery Reef, ancient Wandjina rock art and the breathe taking beauty of the Horizontal Falls.
Sleeping up to 8 guests in twin share cabins with bunk style beds, our vessel is comfortable and spacious. MV Melantre is fitted with a Seakeeper gyrostabilizer that makes the boat more enjoyable in all conditions. Book a twin share cabin or book the whole vessel for your own private group.
Includes:
- Pickup from your accommodation in Broome.
- Transfers Broome to Cygnet Bay.
- Pearl farm tour.
- 7 Day cruise aboard MV Melantre
- All meals and drinks (non-alcoholic)
- Shore excursions
- Fishing, sunsets, wildlife!
Only $4,600 per person twin share!
It may be winter here in WA but that doesn't mean you have to spend the next few months in...
Read More