under 11 Capacity Accommodation in Bridgetown / Greenbushes Area
Discover what's going on in arts, events & culture
Discover what's going on in arts, events & culture.
Check out travel guides for regional WA
Check out travel guides for regional Western Australia.
Explore winery guides for Perth and regional WA
Check out winery guides for Perth and regional WA.
Accommodation in Bridgetown Greenbushes Area
categories=10522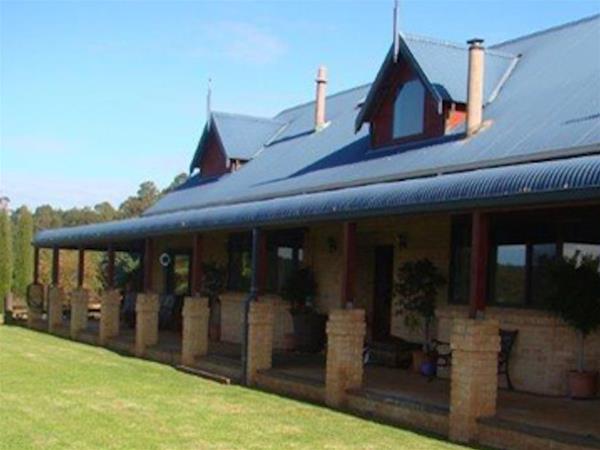 Atina Rocks is located within the South West Tourism Region nestled amongst many local wineries, olive groves, boutique restaurants and much more . . .
Details
Type:Farm Stay,Holiday House
Capacity:under 11
Facilities:Family Friendly,Gym
Price Range:$50-$100,$100-$200
Description
Sip a fine wine as you and your partner relax in our homestead for that romantic weekend getaway or for an extended holiday stay. Atina Rocks offers you a great opportunity to experience a working farm within an exclusively luxurious setting for guests wanting that extra-special holiday treatment.
Relax as you slip into warm sheets with our unique "Sleep-By-Numbers" Queen Beds (you both get to choose your comfort levels) and drift off to sleep on a choice of Soft or Firm pillows. YOU decide what you prefer! Boasting a magnificent Country Style Kitchen for self-catering guests, an 8 seater dining table, Limestone Featured Double-sided Fireplace & a cosy Library to just curl up in front of a warm winter fire.
For the more zestful, watch in-house movies in our special purpose Home-Theatre on the huge 120" Panoramic Screen using High-Fidelity Surround Sound Audio System for your listening pleasure. And, if you are a gym junkie we have an upstairs training area, an office & separate TV/gaming room too!
Atina Rocks is central to the south west with Margaret River, Pemberton, and Windy Harbour all within easy driving distance. We offer extended services such as local Beauticians, Masseurs, Relaxation Therapy plus many other local treatments for pleasuring that special person in your life. We can assist guests with local attractions and events in your area…
Terms and Conditions and further information found on the Atina Rocks website (link above).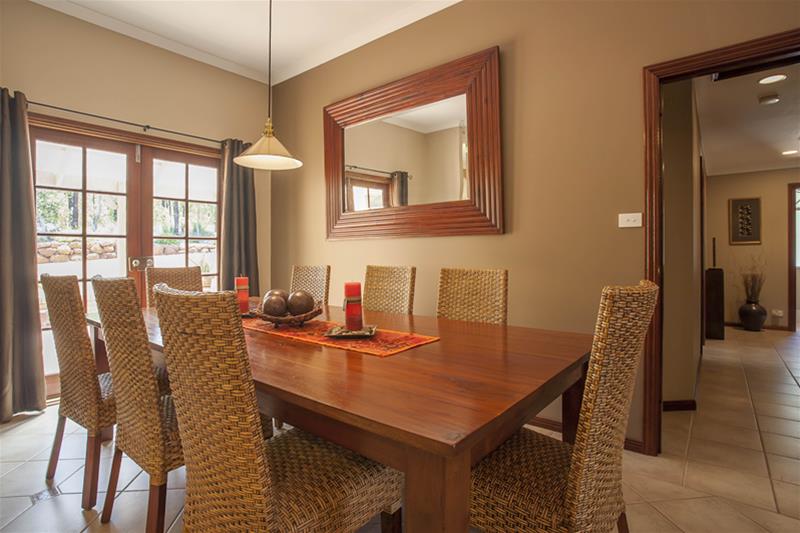 Western Australia's Premier 4.5 Star Rated Spa and Wellness Retreat. A small boutique retreat set amid the tranquil Maslin Reserve in Bridgetown's picturesque South West.
Details
Facilities:Gym,Room Spa,Restaurant,Room Service,Adults Only,Day Spa
Price Range:$300 - $600
Type:4 - 5 Stars,Health Retreat
Capacity:4,under 11
Description
Voted 1# in the RAC 'Gotta Go WA Competition' in the RELAX – Spa & Wellness category and recognized by Scoop Traveller Magazine as one of Western Australia's Top 10 Spa & Health Experiences.
Welcome to KalyaaNa Spa & Wellness Retreat – Bridgetown, Western Australia's premier 4.5 star spa and wellness retreat. Our philosophy is to provide a holistic balanced approach to health, fitness and wellness.

We believe that to improve our quality of life and well-being, we must strive for living a balanced lifestyle through good nutrition, proper exercise, disciplined behaviour, personal responsibility and a general feeling of wellness and personal success.
Through supportive guidance, understanding and compassion the dedicated KalyaaNa Spa & Wellness Retreat team of health & fitness professionals will provide the all the tools, information, inspiration and motivation you will need to improve your life.
At KalyaaNa Spa & Wellness Retreat you will discover new sources of awareness, energy and vitality that will help you to create and adopt lasting positive lifestyle changes. We will show you how to have more health, fitness, wellness and relaxation in your life in a peaceful, supportive and caring environment.
Whether you are looking to escape to Bridgetown for a total health & fitness overhaul, a short break, a spiritual weekend getaway, a healing and recovery retreat or just to enjoy some well-deserved pampering, KalyaaNa Spa & Wellness Retreat is the place to help you clear the mind, nourish the soul and invigorate the body. Select from an existing package stay, or choose the personalized option of a custom-designed retreat to suit your individual needs.
It may be winter here in WA but that doesn't mean you have to spend the next few months in...
Read More