Cellar Door Facilities Wineries in Boyup Brook Area
Discover what's going on in arts, events & culture
Discover what's going on in arts, events & culture.
Check out travel guides for regional WA
Check out travel guides for regional Western Australia.
Explore winery guides for Perth and regional WA
Check out winery guides for Perth and regional WA.
Wineries in Boyup Brook Area
categories=10012
Located amongst picturesque farmland and surrounded by tall timber is the oldest vineyard within the Blackwood Valley region and known for its award-winning wines.
Wine Variety:Fortified,Cabernet Sauvignon,Chardonnay,Riesling,Sauvignon Blanc,Shiraz,Semillon
Open Days/times:By appointment 10am-5pm
Wine Region:Blackwood River Valley
Details
Facilities:Cellar Door,Appointment Only
Cases Produced:1,500-2,499
Vineyards:East Boyup Brook, 8 hectares
Size & Year:Boutique (1,000-4,999 cases),Established 1951 - 2000
Brands:Blackwood Crest
Description
Established in 1976, Blackwood Crest Wines is the oldest vineyard and winery in the Blackwood Valley Wine Region, with the first vines of the Blackwood region planted within its vineyard. Owned and operated by region pioneers Max and Roslyn Fairbass, the winery can be found in traditional farmland country halfway between Boyup Brook and Kojonup, with over nine hectares of vineyards.
Wine varieties at Blackwood Crest include Cabernet Sauvignon, Chardonnay, Riesling, Sauvignon Blanc, Shiraz and Semillon. Winery visits by appointment only.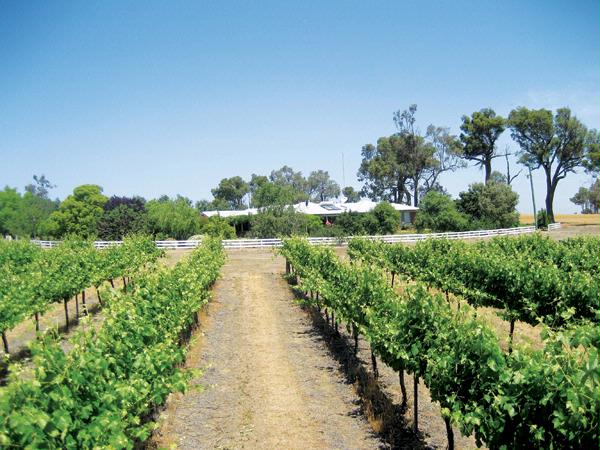 Discover ultra-boutique regional wines from a family-owned and operated winery nestled in the heart of the quaint Boyup Brook township.
Wine Variety:Chardonnay,Sauvignon Blanc,Shiraz,Cabernet Sauvignon
Wine Region:Blackwood River Valley
Details
Size & Year:Micro (1-999 cases),Established 1951 - 2000
Facilities:Cellar Door,Functions
Brands:Scott's Brook
Cases Produced:Less than 999
Vineyards:15 hectares
Description
Scotts Brook was established in 1987 by local schoolteachers Brian Walker and Kerry as the second commercial vineyard in the district. The majority of the winery's 15 hectares of production is sold to other winemakers. Remaining limited quantities are made for the Scotts Brook label by longstanding contract winemakers.
The Wines
Varieties under the Scotts Brook label include Chardonnay, Cabernet Sauvignon, Semillon, Sauvignon Blanc, Riesling and Shiraz.
In response to a shut-down of much of the world's hospitality sector, celebrity chefs from around the globe, such as...
Read More