Mourvedre Wine Variety Wineries in Baskerville
Wineries in Baskerville
region=baskerville&type=wineries&categories=101048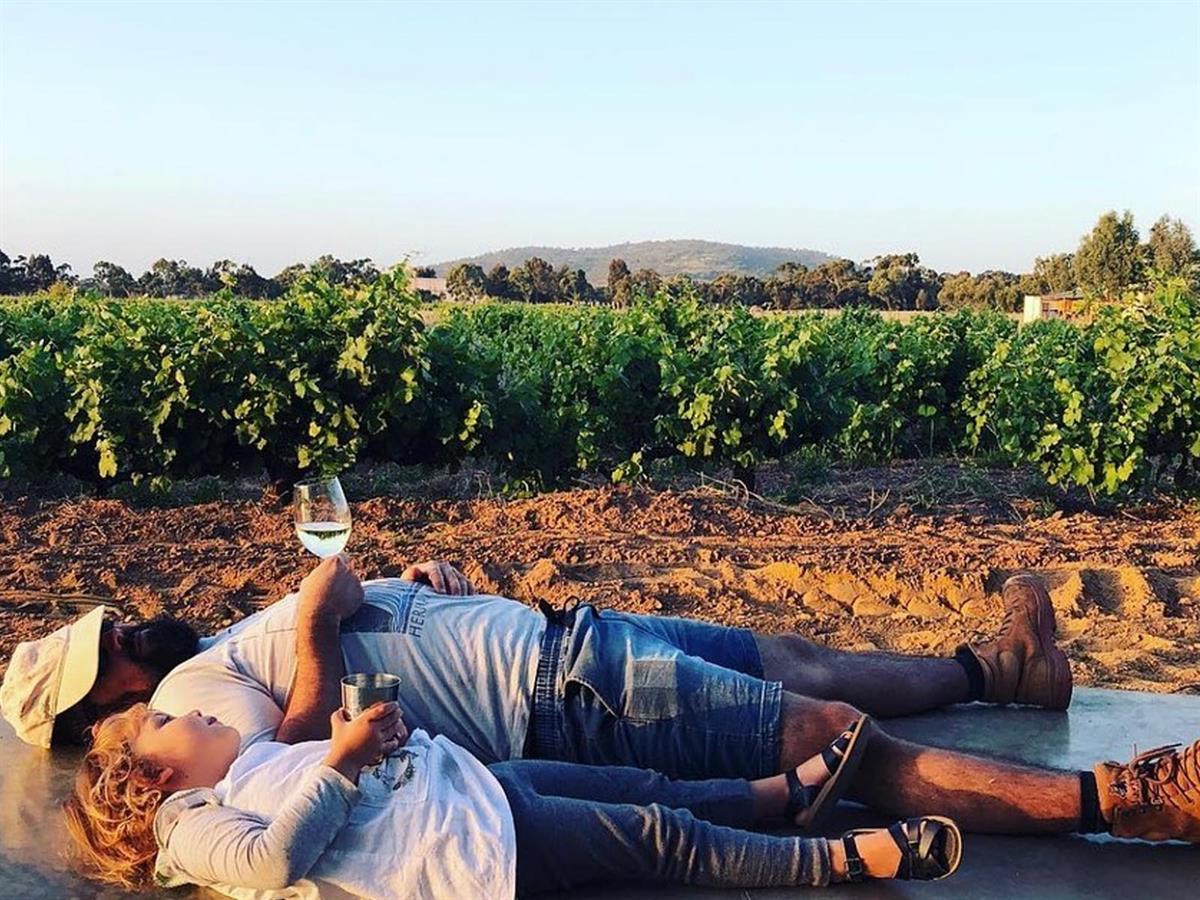 Nestled in the foothills of the Darling Scarp this boutique winery is one of the oldest producing vineyards in WA, a leader in organic viticulture and maker of unique, region-specific wine styles.
Wine Variety:Mourvedre,Grenache Shiraz,Rosé,Sangiovese,Tempranillo,Sparkling,Chenin Blanc,Grenache,Semillon,Shiraz
Wine Region:Swan District
Open Days/times:Cellar door: Fri to Sun 10am to 5pm
Details
Size & Year:Boutique (1,000-4,999 cases),Established 1951 - 2000
Cases Produced:1500 cases
Vineyards:6 hectares
Winemaker:Paul Hoffman
Cellar Door Open:Friday,Saturday,Sunday
Facilities:Cellar Door
Description
Herbalist and botanist team, Bree and Paul Hoffman have a love for nature and strive to maintain biocultural diversity at their boutique winery, while still producing a variety of one-of-a-kind wines.
Their mission to preserve the historical character of the estate and local vineyards and to support local growers who practice organic viticulture, to protect, preserve, respect and resist trends, whilst still producing incredible tasting wines and bringing together the local community.
Passionate about maintaining biocultural diversity of the valley, all wines produced are fermented with indigenous yeasts and do not contain enzymes or other chemical additions. Paul's interest in the integration of agricultural and natural systems is reflected in their wines.
They vines are dry-grown and carefully tended by hand to produce tiny yields of intensely flavoured fruit. Several wines are made from chenin blanc and grenache, which Paul believes are the region's greatest varieties. Alternative varieties are produced using grapes sourced from like-minded growers in the region, including: greco bianco, malvasia, aleatico, tannat, mourvedré and tempranillo, some of which are poured in Perth's best wine bars.
Open Friday to Sunday, 10am to 5pm.
We've been blessed with some balmy summer evenings over the last few weeks, which means it's the perfect time to...
Read More