Topaque Wine Variety Wineries in South West
Wineries in Australias South West
region=australias-south-west&type=wineries&categories=10087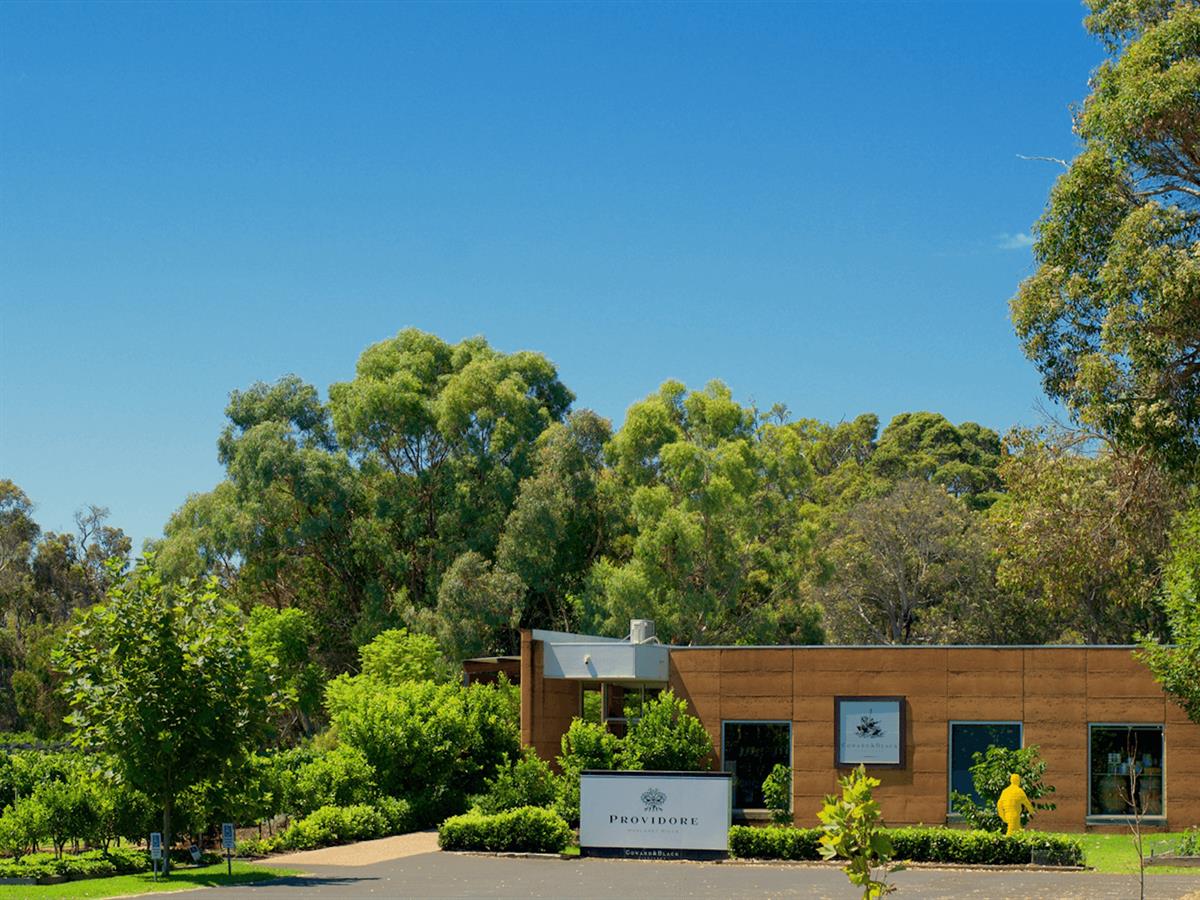 Enjoy award-winning wines by this 'Gourmet Traveller Magazine Top 100' destination at Providore, with insanely good wine, preserves and a mind-blowing Dark Chocolate liqueur.
Wine Variety:Topaque,Fortified,Chardonnay,Semillon Sauvignon Blanc,Shiraz,Cabernet Shiraz,Chenin Blanc,Muscat,Cabernet Sauvignon,Rosé
Wine Region:Margaret River
Open Days/times:Daily 9am to 5pm
Details
Cellar Door Open:Monday,Tuesday,Wednesday,Thursday,Friday,Saturday,Sunday,Holidays
Margaret River:Wilyabrup
Vineyards:16 acres
Facilities:Cellar Door,Wheelchair Access
Description
Coward & Black Vineyards is a world-class small producer making wines from Margaret River and the Swan Valley. Their first vintage won five medals from five entries in the Perth Royal Wine Show and has continued to improve from there.
The Wines
The single-vineyard Chardonnay and Cabernet Sauvignon have each won top prizes in national and international wine competitions. Sweet wine lovers will enjoy their Sweetness & Light, Muscat and Chenin Blanc. Chocolate lovers travel miles to try their Sambarino, a liqueur that promises to take people to their happy place! A collaboration with the Margaret River Chocolate Company, its popularity has seen the Sambarino range expand to include flavours like Hazelnut Mousse, Macchiato and After Dinner Mint.
Wine Tastings
The wines can be tasted alongside a changing selection of other seasonal treats and condiments at Providore in Margaret River. Open from 9am to 5pm daily, this is a perfect place for early risers to start their wine tasting adventure.
Unique Highlights
Stock up for a gourmet night in here with Providore's selection of verjuice syrups, tapenade, dessert sauces, salad dressings, estate-grown olive oil, jams, chutneys spice blends, cheese, condiments and more.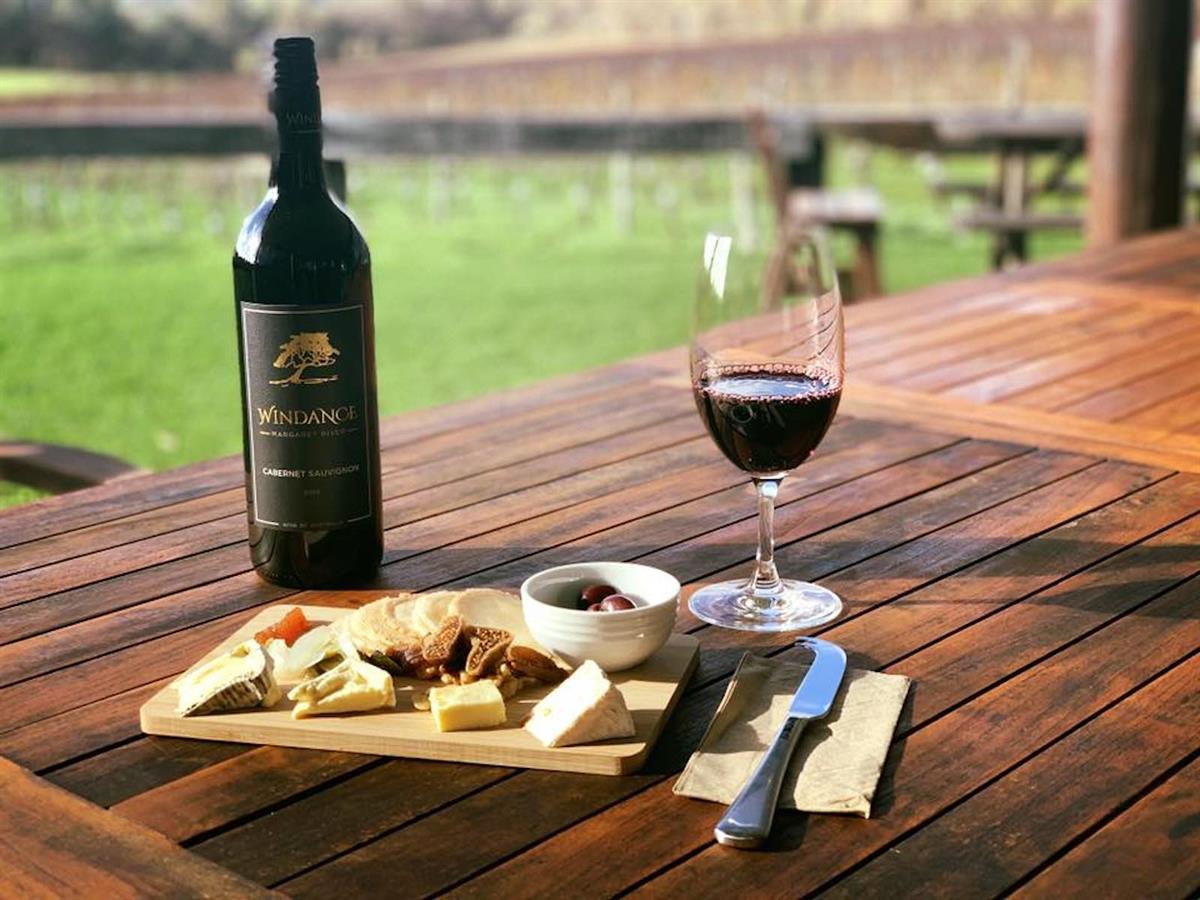 Enjoy superb wines from one of Margaret River's most awarded boutique producers at their relaxed, modern and child-friendly cellar door.
Wine Variety:Sauvignon Blanc Semillon,Cabernet,Cabernet Merlot,Cabernet Shiraz,Chenin Blanc,Merlot,Chardonnay,Shiraz,Cabernet Sauvignon,Rosé,Topaque,Fortified
Wine Region:Margaret River
Open Days/times:10am - 5pm Everyday
Details
Cellar Door Open:Monday,Tuesday,Wednesday,Thursday,Friday,Saturday,Sunday,Holidays
Established:1998
Facilities:Cellar Door
Margaret River:Yallingup
Cases Produced:3500
Vineyards:7.25 hectares
Winemaker:Tyke Wheatley
Size & Year:Boutique (1,000-4,999 cases),Established 1951 - 2000
Description
Windance Estate is a family owned and operated vineyard established by Drew and Rosemary Brent-White in 1998. The relaxed, family-friendly atmosphere allows the wine to do the talking. There's a modern tasting bar, children's playroom and outdoor seating for spectacular views over the vineyard.
A focus on sustainable land management and environmentally friendly viticultural practices produces their quality range of sparkling, white, red and fortified wines.
Winner of more than 10 trophies and 40 gold medals, Windance is one of the most successful small producers in the region. Award highlights include "Best West Australian Red" at the Perth Royal Wine Show, "Wine of Show" and "Best Cabernet" at the Margaret River Wine Show, "Best White Blend" at the Boutique Wine Awards and "Best White Blend" at the Qantas Mt Barker Wine Show.
Being a small, family business, bookings are requested for tasting groups of 6 or more people.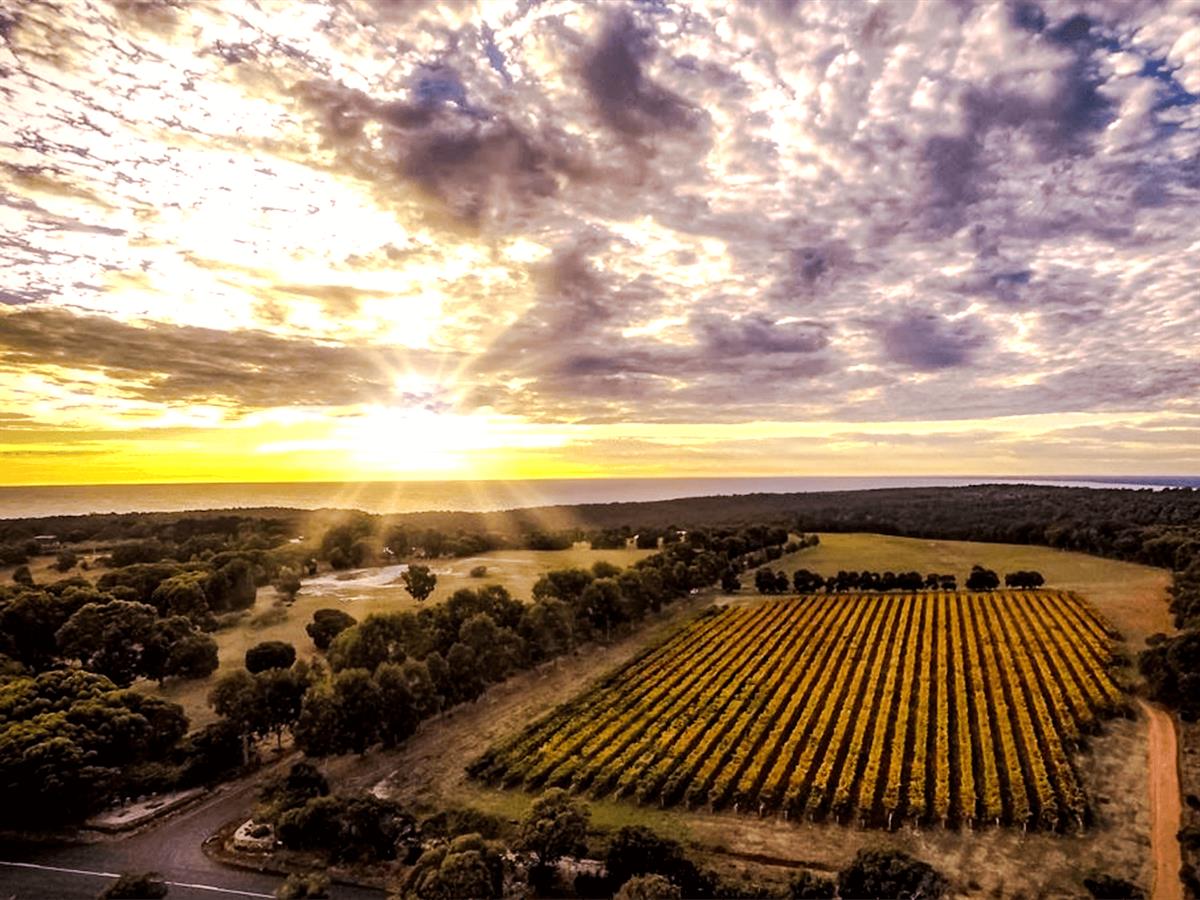 Located by Meelup Regional Park, Wise produces superb wines and is one of Margaret River's most renowned restaurants, the only one to overlook both the vines and the ocean.
Wine Variety:Dessert,Cabernet Sauvignon,Chardonnay,Pinot Noir,Semillon Sauvignon Blanc,Shiraz,Pinot Gris,Sauvignon Blanc,Cabernet Malbec,Rosé,Sparkling,Malbec,Cabernet Merlot,Riesling,Sauvignon Blanc Semillon,Sparkling Rose,Topaque,Zinfandel,Botrytis Semillon,Prosecco,Fiano,Other White
Open Days/times:11am - 5pm Everyday
Wine Region:Margaret River
Details
Facilities:Functions,Cellar Door,Restaurant
Cellar Door Open:Monday,Tuesday,Wednesday,Thursday,Friday,Saturday,Sunday,Holidays
Established:1986
Margaret River:Yallingup
Lunch Open:Thursday,Friday,Saturday,Sunday,Holidays,Monday,Tuesday,Wednesday
Breakfast Open:Monday,Tuesday,Wednesday,Thursday,Friday,Saturday,Sunday,Holidays
Dinner Open:Friday,Saturday
Size & Year:Established 1951 - 2000,Small (5,000-49,999 cases)
Cases Produced:10000
Vineyards:2.5 hectares
Description
Wise Wine was established by Ron and Sandra Wise in 1992 in a truly iconic setting, surrounded by vineyard and the natural bushland of Meelup Regional Park looking out to the pristine blue waters of Geographe Bay. The property's two restaurants and expansive wine tasting list make for a spectacular experience with a vista to be remembered forever!
The Wine
The wine range aims to suit all taste preferences and budgets, offering 20 quality sparkling, white, red, dessert and fortified wines. The winemaking philosophy includes sourcing parcels of the highest quality fruit from top vineyards in the WA regions that are most-suited to grow each grape variety.
Celebrated winemaking consultant, Larry Cherubino, has overseen activities at the winery for many years. His stewardship has seen the quality of Wise Wines become some of the most awarded in the region, winning Gold medals at many Australian Wine Shows.
The Food
Wise Vineyard Restaurant is one of the best known restaurants in the region, where you can enjoy a stunning meal with ocean views. The menu features contemporary cuisine which changes regularly as local produce comes in and out of season.
For a more casual dining experience, take a short trip down to the valley, to the banks of the Meelup Brook and visit Lot 80 Tavern & Restaurant. Housed in a historic stone and timber building built by local farmers and craftsmen, it features Italian, French, Spanish and Australian-inspired tasting and shared menus that utilise local ingredients, where possible.
Halliday Rating
5 Red Stars