Events in Australias North West
region=australias-north-west&type=events&from=01-May-2021&to=31-May-2021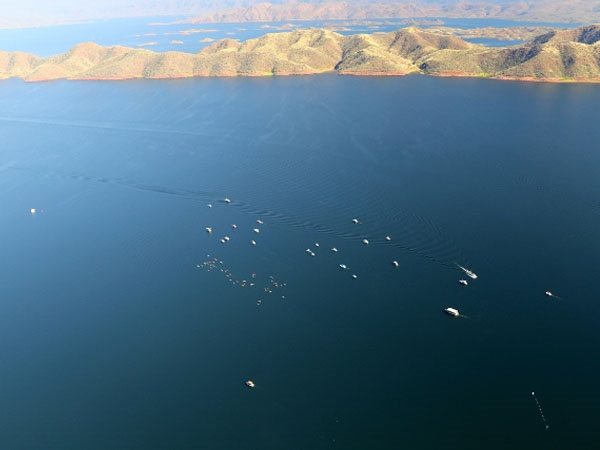 Clean freshwater awaits all solo, duo or quad teams, no sharks, bluebottles, ocean rips or chafing, just a very pleasant 22 - 26 degrees in 980 square kilometres of lake to enjoy.
Venue:Lake Argyle
Dates:May 1
Details
Sports:Endurance,Swimming
Hosted By:Lake Argyle Swim
Description
After the disappointment of the forced roll-over of the 2020 Lake Argyle Swim, we are very excited to be planning a fantastic 2021 Swim for all of you, our loyal participants, sponsors and supporters.
Saturday 1st May 2021 will see a record field in the warm fresh waters of Lake Argyle. We have a fantastic event and post-event celebration line-up for our biggest and best Lake Argyle Swim ever.
Situated 75 kilometres from the town of Kununurra, Western Australia, Lake Argyle is located 40 kilometres from the Northern Territory Border and covers 980 square kilometres at normal water levels. Twenty-one times greater in size than Sydney Harbour, Lake Argyle can increase to over 80 times the size of Sydney Harbour when in flood. Long since recognised as one of the most spectacular places to visit in Australia, the Lake Argyle Swim provides experienced swimmers with an unsurpassed outback adventure.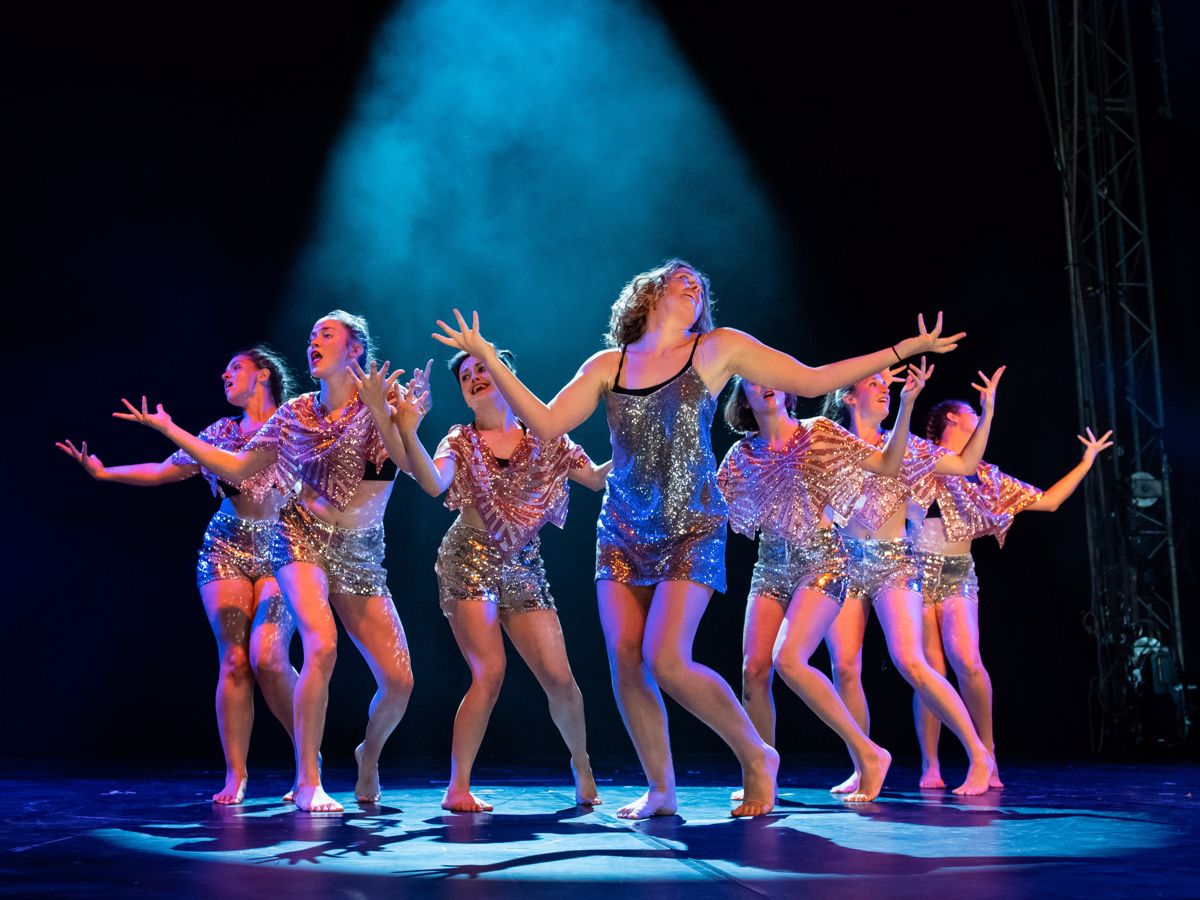 A 6-strong crew of elite acrobatic gals, ready to flip off double-standards and kick art in the face. They're not lightly throwing around women's issues - they're literally throwing women!
Dates:May 4
Time(s):6pm - 9pm
Venue:Derby Recreation Centre
Details
Hosted By:Shire of Derby/West Kimberley
Ticket Price:Adults $20, Concession $15
Type:Community
Performing Arts:Circus,Comedy,Theatre
Description
Hitting the road this May, multi-award winning YUCK Circus are championing the female voice and having a bloody great time doing it with Regional Arts WA and Act Belong Commit's latest Lotterywest Shows on the Go tour. YUCK Circus is a 6-strong crew of elite acrobatic gals, ready to flip off double-standards and kick art in the face. They're not lightly throwing around women's issues-they're literally throwing women! Let's get into the grit of it: they're coming for your 'female standards' and rough Aussie norms. Their award-winning Western Australian company of circus chicks are tackling the uncomfortable through dance, circus, and beaut comedic timing. YUCK is fun for the faint hearted, the strong willed and the everyday battler. YUCK's here to show the humour of the trials and tribulations of what it's like to be a young woman growing up in Australia. But don't get them wrong, this isn't a girls-only, no boys allowed show. They made this content relatable through comedy gold and crazy flips, so that even Dazza from down the road will have a good time.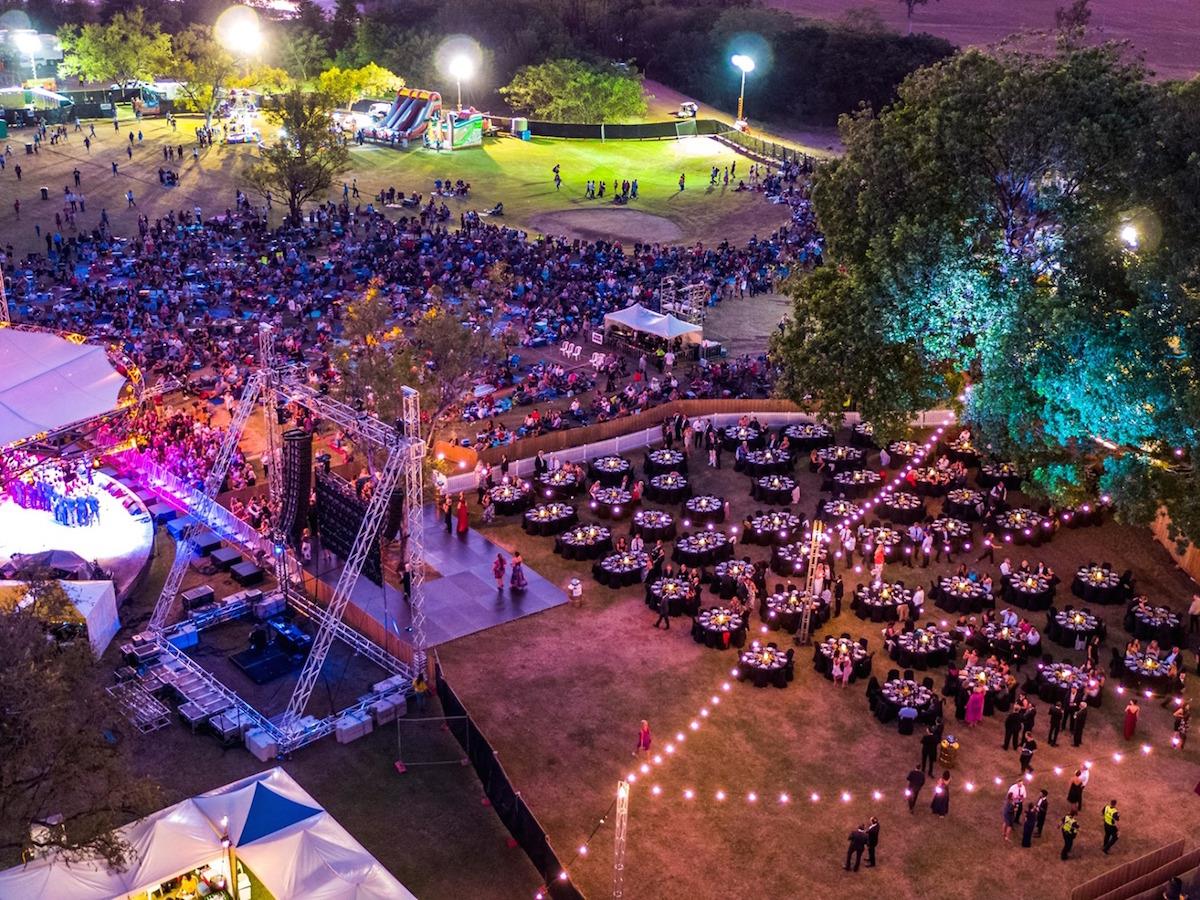 30 events across nine exciting days
Dates:May 17 - 29
Venue:Jim Hughes Amphitheatre
Details
Other:Agricultural
Festivals:All Festivals,Ord Valley Muster
Description
The 20th Ord Valley Muster will feature an outstanding line-up of over 30 events across nine exciting days from 21 - 29 May 2021, held in Kununurra, Western Australia.
Set against the stunning East Kimberley landscape, this event is truly a bucket list 'Must-er' for every Australian. Comedy, arts, rodeo, music, dining under the stars, yoga boats and much, much more.
From humble beginnings in 2001, the Muster came to life quietly as a simple one night affair – a pleasant dinner in the outback for local businesses. Since then, it has grown at lightning speed to be firmly established as a pre-eminent event in the national festival calendar.
Set against the magnificent backdrop of the Ord Valley, Lake Kununurra, spectacular fresh water gorges, national parks and stunning reserves, the Muster rewards visitors with magical and distinctive experiences.
We've been blessed with some balmy summer evenings over the last few weeks, which means it's the perfect time to...
Read More