Friday Cellar Door Open Wineries in Golden Outback
Wineries in Australias Golden Outback
region=australias-golden-outback&type=wineries&categories=12699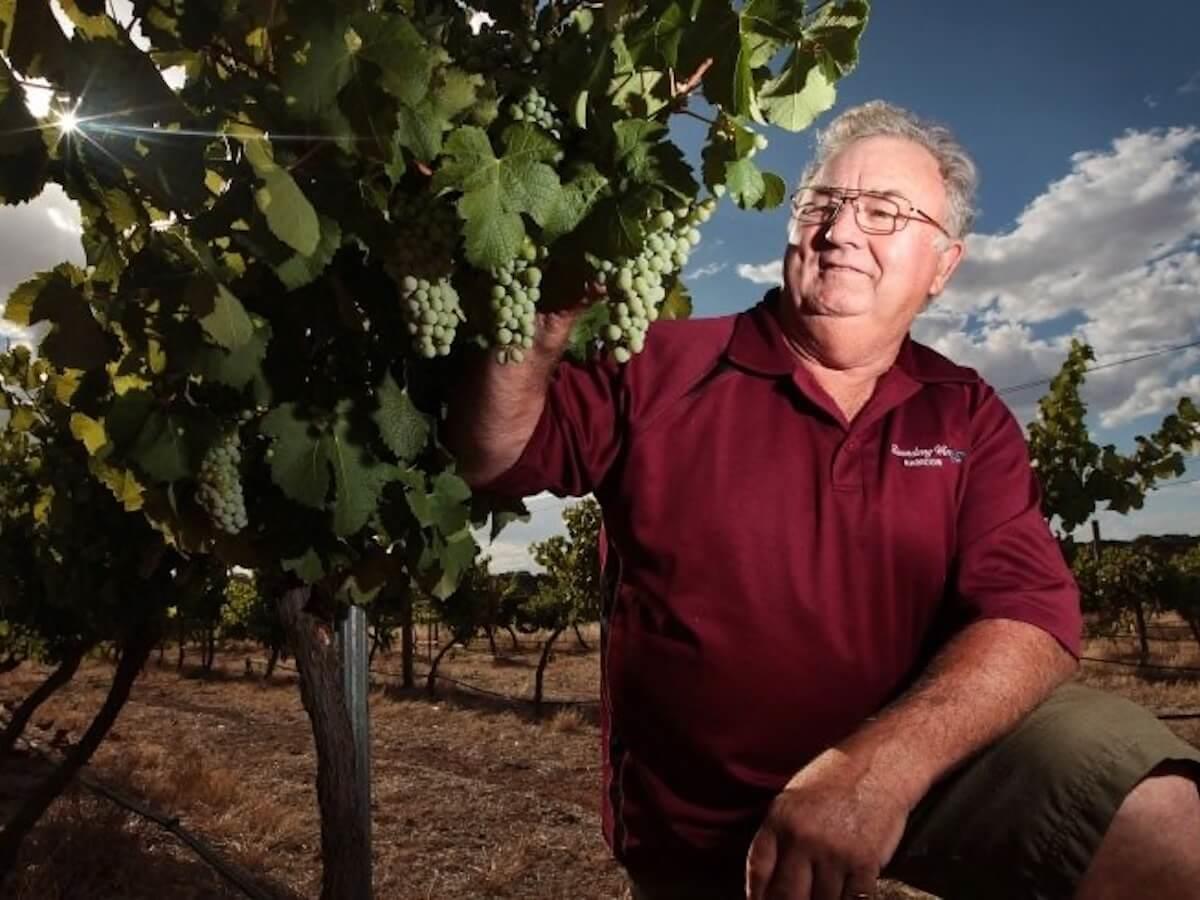 Share wine, cheese and a chat with Rex and Jan Hayes, a couple determined to realise Narrogin's potential as a wine growing destination and have a cabinet full of Wheatbelt wine awards to prove it!
Open Days/times:Friday - Monday 11am and 5pm or by appointment.
Wine Variety:Sparkling,Fortified,Chenin Blanc,Semillon,Shiraz,Cabernet Sauvignon,Muscat,Tempranillo,Zinfandel
Wine Region:Central WA
Details
Brands:Downderry
Cases Produced:Less than 999
Established:2000
Vineyards:5.3 Hectares
Winemaker:Contract
Facilities:Cellar Door
Size & Year:Micro (1-999 cases),Established 1951 - 2000
Cellar Door Open:Monday,Friday,Saturday,Sunday
Description
Founded by Rex and Jan Hayes in 1997, Downderry vines grow on what was a working farm for many years. Originally the co-owner of Narrogin's local liquour store, Rex has always had a passion for the perfect drop and a determination to prove the well-matured loam and gravel over clay soils on his property could host healthy vines. The harvest season is truly a community affair at Downderry, with several local charities and sporting groups contributing to grape-picking.
The wines are made by Wine Society's Young Winemaker of the Year in 2013, Coby Ladwig of Rockcliffe's Wines.
The Wines
Varieties include an earthy Shiraz, Rose, Moscato, Sparkling and an award-winning Zinfandel. Downderry Wines has won more than 20 medals and trophies in the Wandering Wheatbelt Wine Awards.
Cellar Door
Enjoy teas and coffees alongside generous wine and cheese tastings at this quaint, family-friendly cellar door operated by the estate's friendly owners (and a handful of cuddly sheep and alpacas for kids to enjoy). Open Friday to Monday 11am - 5pm.
Unique Highlights
Caravaners are welcome to stay overnight on the grass for $5 a night (fee waived with the purchase of wine!)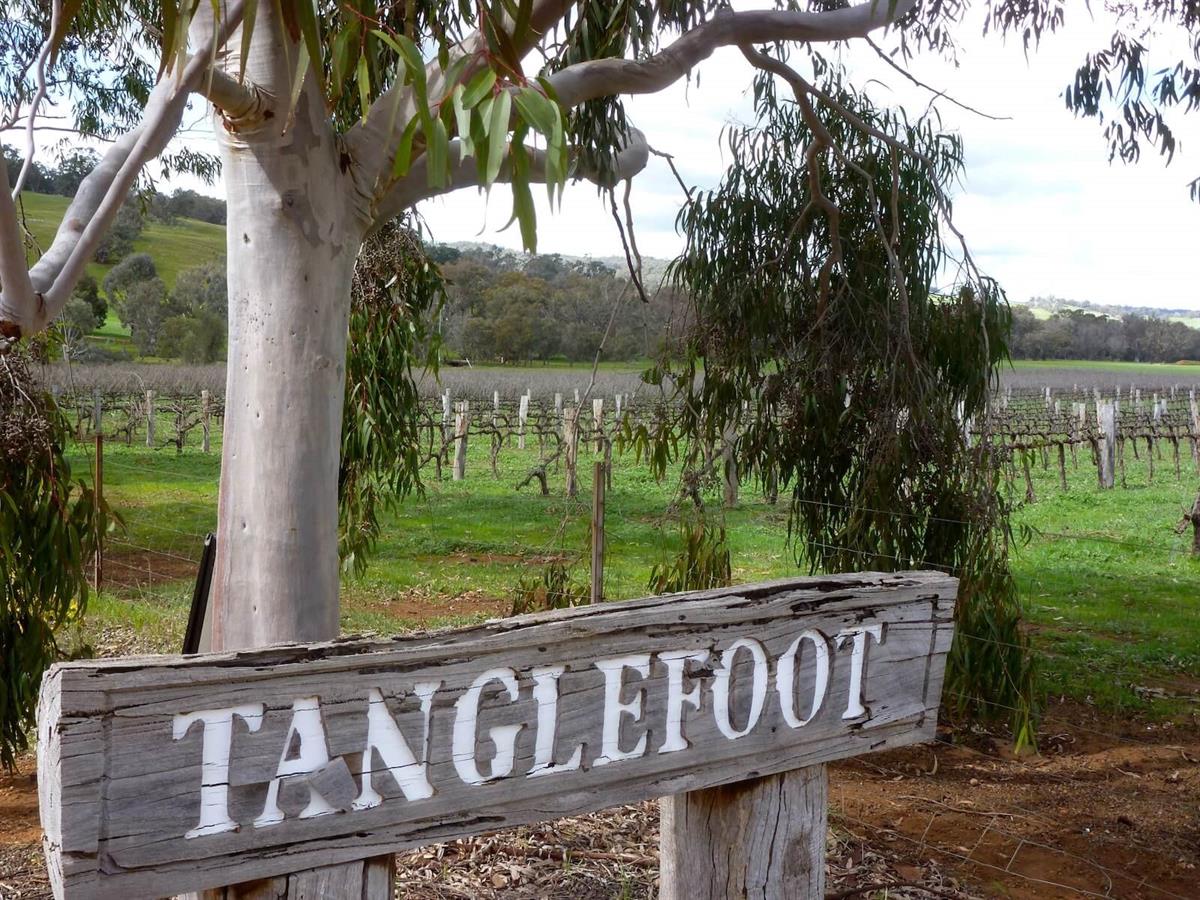 Enjoy award-winning Wheatbelt wine and homely, country café dining at this quaint and friendly, rammed-earth and timber cellar door just 1.5 hours south-east of Perth.
Open Days/times:Cellar door & cafe' open Fri-Sun
Wine Region:Peel
Wine Variety:Fortified,Cabernet Sauvignon,Merlot,Semillon,Shiraz,Vermentino
Details
Brands:Tanglefoot
Established:2000
Cellar Door Open:Sunday,Friday,Saturday
Lunch Open:Friday,Saturday,Sunday
Vineyards:5.5 hectares
Winemaker:Reuben Steer
Facilities:Cellar Door
Size & Year:Established 1951 - 2000
Description
Tanglefoot is a family owned and operated vineyard located in Wandering, 1.5 hours south-east of Perth. The vines are over 20 years old and grape varieties grown include Semillon, Zinfandel Tintacao, Shiraz, Cabernet Sauvignon, Primivito and Merlot. All available to purchase by the glass or bottle at the cellar door.
Cellar Door
The rammed-earth cellar door is a highlight in itself, utilising local timbers, Jarrah, Sheoak and Salmon Gum for a homely, country ambience. Drop-in wine tastings are available, or stay a while and enjoy a delightful morning tea, afternoon tea and lunch at Tanglefoot's Cafe . Open Friday to Sunday 10am - 5pm.