Government Type Clubs & Associations in Golden Outback
Discover what's going on in arts, events & culture
Discover what's going on in arts, events & culture.
Check out travel guides for regional WA
Check out travel guides for regional Western Australia.
Explore winery guides for Perth and regional WA
Check out winery guides for Perth and regional WA.
Clubs Associations in Australias Golden Outback
categories=101004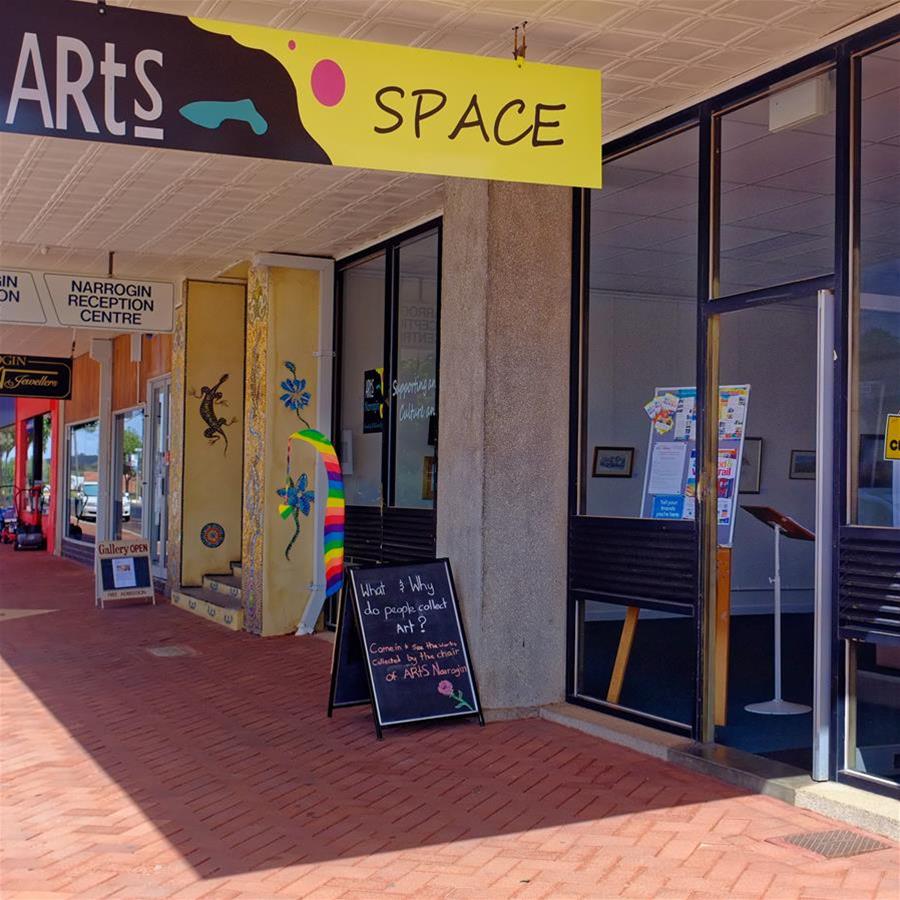 Arts Narrogin Incorporated is a volunteer-run, not-for-profit association that supports and promotes art, culture and entertainment in Narrogin and the Dryandra Country region.
Type:Volunteer,Government,Local Focus
Local Clubs:Arts
Details
Arts:Aboriginal,Film,Music,Visual Arts
Government:Local
Employees (FTE):-
Established:2010
Members:-
Volunteers:-
Description
ARtS Narrogin aims to enliven the lifestyle in the region by –
Presenting live performances – musical and theatrical productions
Hosting the annual Flickerfest short movie festival and other film shows
Arranging community and youth workshops
Supporting the NEXIS gallery committee to mount art exhibitions
Offering display space for members' work
Sourcing funds for community projects
Promoting its own and other organisations' events
Providing professional development opportunities for volunteers
Working with organisations such as Country Arts WA and Community Arts Network WA to lobby all levels of government for greater support of culture and the arts
Using social and mainstream media to promote Narrogin and the region to the general public, both metro and regional.
The Annual Report outlines our program over each financial year. You can find a copy at ARtS SPACE
Membership is available and brings discounts and other privileges.
Drop in to ARtS SPACE at Shop 2, 80 Federal Street, Narrogin to find out more about Arts Narrogin and what's going on in Narrogin and surrounds.
Esperance Community Arts (ECA) is committed to supporting a strong network between arts organisations, artists, and other community groups in the region.
Type:Government
Local Clubs:Arts
Details
Employees (FTE):-
Established:1973
Members:-
Volunteers:-
Description
We offer mentoring and assistance with project planning, event promotion and funding application to our members and to other community groups engaged in arts-related activities. ECA facilitates and contributes to a variety of programs that help to increase participation in the arts by supporting individuals and groups to work together, to access local resources, to expand social networks, and to express creativity and local identity.
We also provide members with access to affordable space for small workshops and informal exhibitions at 67 Dempster Street Esperance, where we can promote the work of local artists and community groups. Our volunteers also run a shop space for over 50 local artists and craftspeople to display and and sell their work.
It's going to be a long Easter trapped inside with your family. No matter how well adjusted your family...
Read More