Galleries & Public Art in Alfred Cove
Galleries in Alfred Cove
scroll=y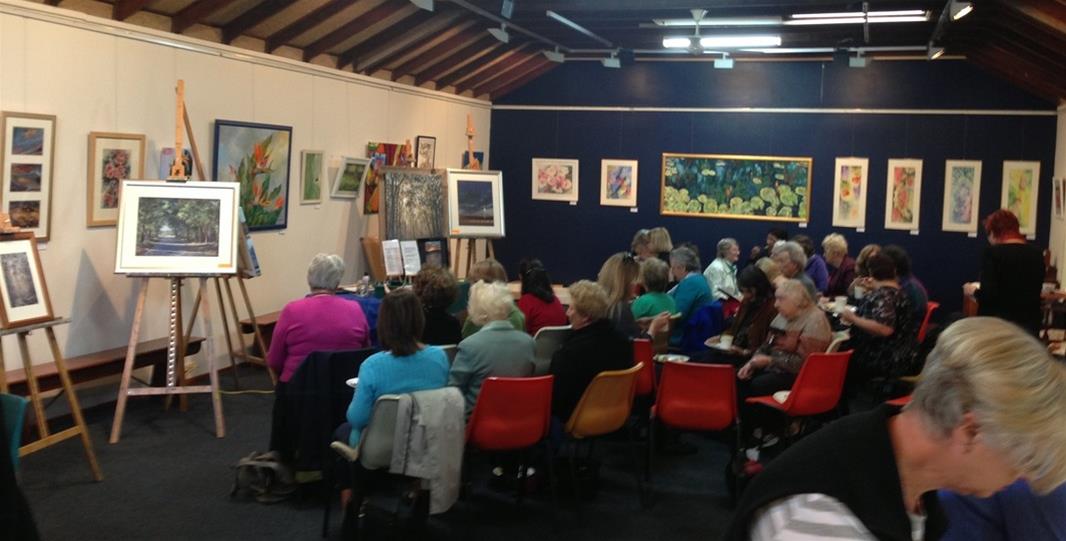 The Atwell Art Centre & Gallery is run by Melville Community Arts Association Inc (MCAA). We pride ourselves on being a welcoming and inclusive community arts centre.
Open Days/times:Atwell Gallery: 10am - 4pm Mon - Sat & 1 - 4pm Sunday | Arts Centre office: Monday - Friday, 9am to 4pm.
Galleries:Craft,Art Gallery,Public Art Gallery
Details
Wheelchair Access:Yes
Open Days:Monday,Tuesday,Wednesday,Thursday,Friday,Saturday,Sunday
Description
We have a fantastic riverside location at 586 Canning Highway, Alfred Cove, Perth, Western Australia
near the corner of North Lake Road (opposite KFC).

The MCAA has over 600 members aged from 5 to 95, 50-60% from the City of Melville and the rest from the Perth/Fremantle metropolitan area with a few from WA regional areas, interstate and even 1 or 2 from overseas.
Some of our members have been coming to Atwell House since the MCAA was incorporated in 1978.

Atwell Gallery hours are 10am - 4pm Mon - Sat, 1 - 4pm Sunday
and the Arts Centre office is open Monday - Friday, 9am to 4pm.

As well as having an exciting gallery programme, we run day, evening and weekend art classes for adults and children and have a variety of arts and craft groups that meet at our centre (including South of the River Potters, Atwell House Spinners, Alfred Cove Art Society and Pastels on the Swan).

We organise Life Drawing sessions each Sunday morning (9am-12noon) and Portraiture sessions on Monday (3:30-6:30pm) . We also have an "open house" every Friday - if you are an artist, come along and join in, if not drop in anyway and see artists at work.

One Wednesday of each month (February to November) from 12 to 2pm we run a popular event called Lunchtime in the Gallery. Our volunteers put on a light lunch which is followed by a presentation from a guest speaker.

Plenty of free parking!

We love having visitors so, if YOU love things arty and are staying in Perth, come along and join in our activities
One of the benefits of living in the world's most isolated capital city is that we are surrounded by hidden...
Read More