Micro (1-999 cases) Size & Year Wineries in Albany Coast
Wineries in Albany Coast Region
region=albany-coast-region&type=wineries&categories=101244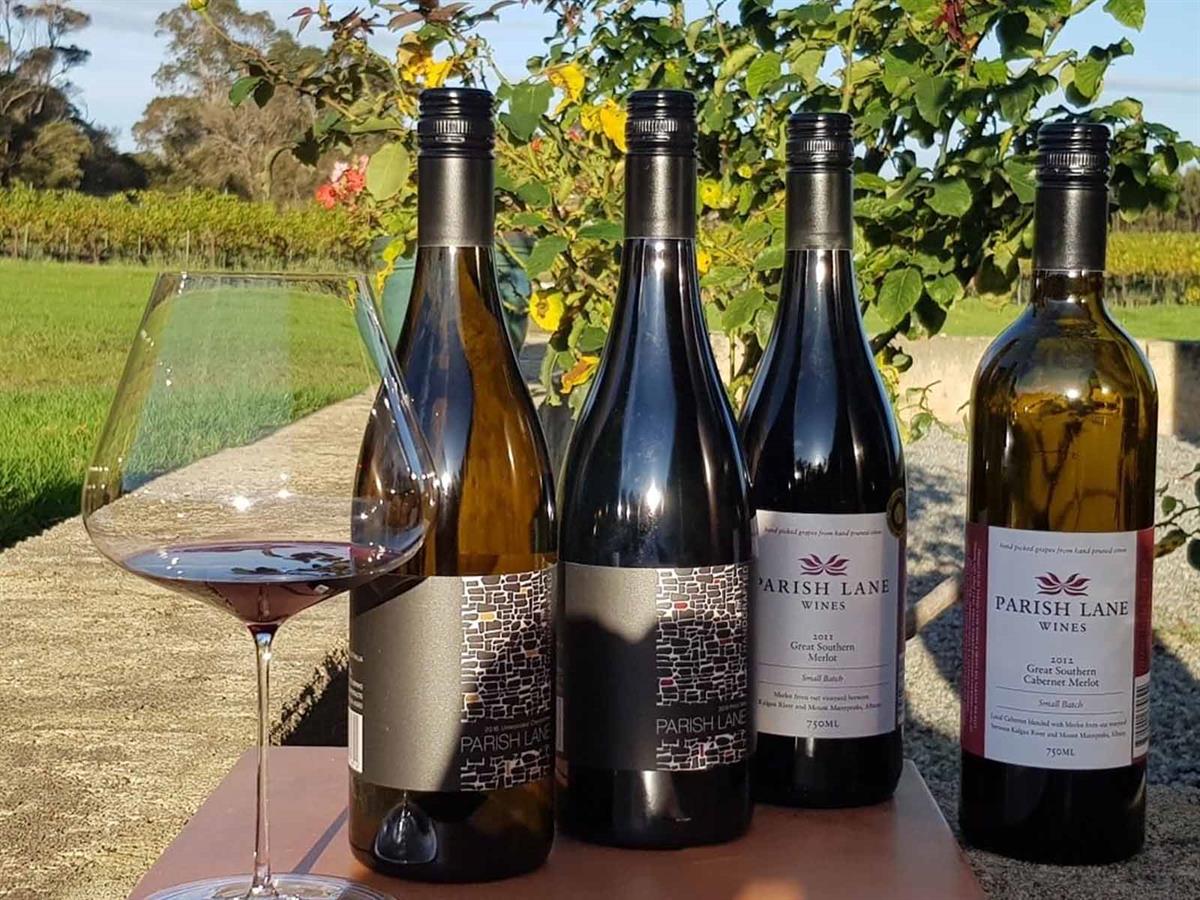 Discover the ultra-boutique wines of Richard and Julie Parish's quaint, hand-grown vineyard, which can be tasted at the Albany Boatshed Markets.
Wine Variety:Sparkling,Cabernet Sauvignon,Chardonnay,Merlot,Pinot Noir
Wine Region:Great Southern
Details
Size & Year:Micro (1-999 cases),Established 1951 - 2000
Brands:Parish Lane
Cases Produced:Less than 999
Established:1998
Vineyards:2 hectares
Winemaker:Richard Parish
Facilities:Appointment Only
Great Southern:Albany
Description
Parish Lane was established by Richard and Julie Parish in 1994 and is located in Albany, an environment ideal for cool-climate, sustainable viticulture. The pair produce wines in small quantities, allowing a hands-on approach from the picking to bottling stages. The fruit is picked each vintage by the couple and their mates, fermented then aged in oak barrels for 12 months of longer, reflecting Richard and Julie's philosophy of integrity and focus in the production of great tasting wines.
Varieties include Pinot Noir, Merlot, Chardonnay, Cabernet Merlot and Sparkling Blanc de Blancs.
Taste Parish Lane wines at the Albany Boatshed Markets on Sundays 10am - 1pm, or check their Facebook page for upcoming wine tastings across Western Australia. The winery is open by appointment only.
We've been blessed with some balmy summer evenings over the last few weeks, which means it's the perfect time to...
Read More