Cabernet Sauvignon Wine Variety Wineries in Albany Coast
Discover what's going on in arts, events & culture
Discover what's going on in arts, events & culture.
Check out travel guides for regional WA
Check out travel guides for regional Western Australia.
Explore winery guides for Perth and regional WA
Check out winery guides for Perth and regional WA.
Wineries in Albany Coast Region
categories=10040
Established in 1997, this boutique winery specialises in preservative free wines made from bio-dynamically farmed fruit, with help from the ducks, geese and guinea fowl roaming the vineyards.
Wine Region:Great Southern
Wine Variety:Cabernet Sauvignon,Shiraz
Open Days/times:No Cellar Door
Details
Great Southern:Albany
Brands:Bunn
Established:1997
Winemaker:David McNamara
Facilities:No Cellar Door
Description
Sustainable farming minimizing impact on the environment is central to operations both in the vineyards and the winery. Solar power is used for heating and cooling in the winery. The employment of minimal intervention practises and bio-diverse vineyard management eliminate the need for fertilisers and pesticides. Must waste and all other output from the winery are reused for irrigation and feed for livestock. No chemicals are used in the vineyards and therefore none are present in the winery output.
Positioned just over halfway between Albany and Mt Barker, on the Albany side.
The Wines
The two red wines produced at the estate are natural wines, made with minimal intervention, fermented in French oak using wild yeasts, and unfined and unfiltered. The low-yielding shiraz and cabernet are planted to dry-grown vineyards (ie no irrigation) on north facing slopes. The fruit is farmed with bio-dynamic methods, and the vineyards remain free of synthetic fertiliser, fungicides and residual herbicides. Due to the resultant biodiversity, the earth enjoys healthy, nutrient rich soil and plenty of organic matter.
Wine Tasting
No cellar door.
Unique Highlights
Bunn is one of the rising stars in the natural, bio-dynamic and minimal-intervention wine movement, which has found a niche following in Australia of the past 5 or more years. The Great Southern is home to a handful of great producers with similar philosophies, so if this is an area of interest, the Bunn wines must be sought out.
Halliday Rating
No Halliday rating or scores.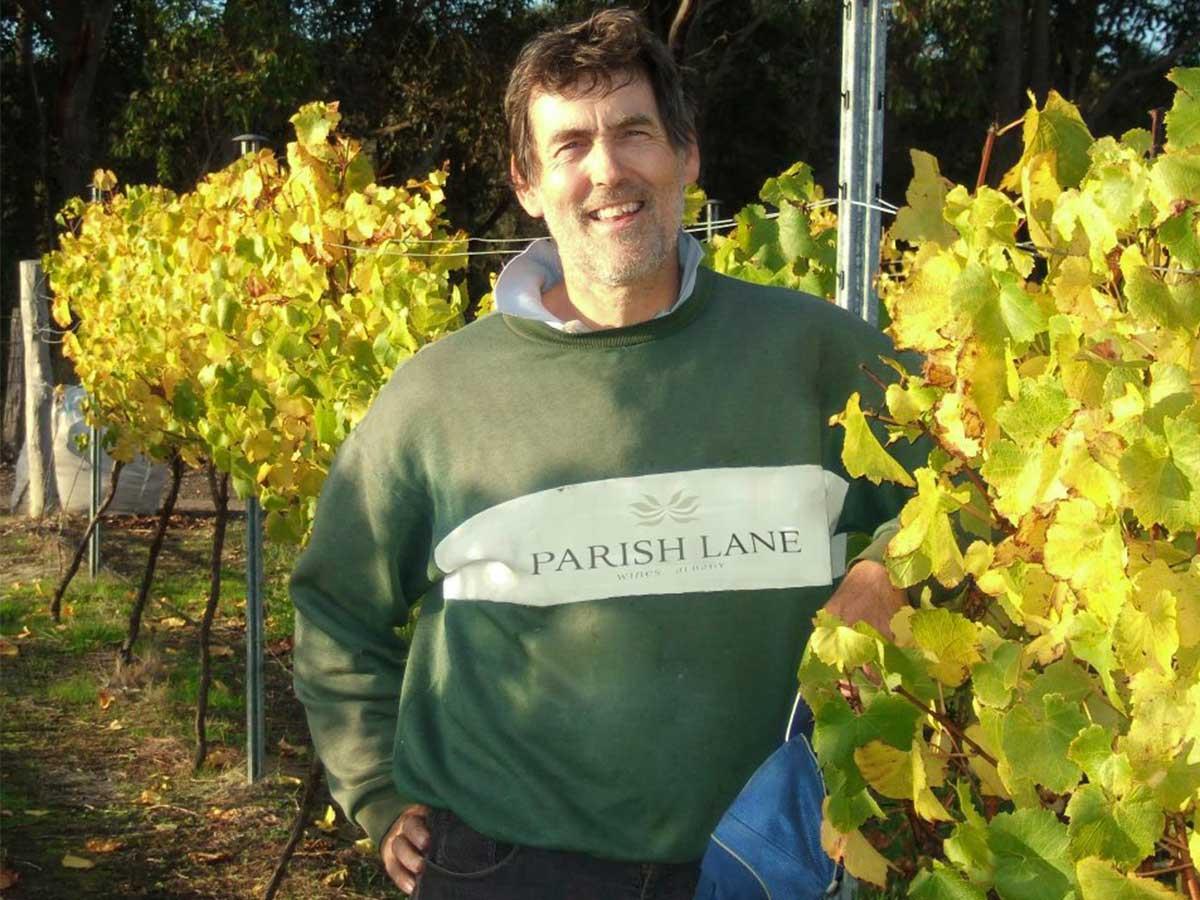 Discover the ultra-boutique wines of Richard and Julie Parish's quaint, hand-grown vineyard, which can be tasted at the Albany Boatshed Markets.
Wine Variety:Sparkling,Cabernet Sauvignon,Chardonnay,Merlot,Pinot Noir
Wine Region:Great Southern
Details
Great Southern:Albany
Size & Year:Micro (1-999 cases),Established 1951 - 2000
Facilities:Appointment Only
Brands:Parish Lane
Cases Produced:Less than 999
Established:1998
Vineyards:2 hectares
Winemaker:Richard Parish
Description
Parish Lane was established by Richard and Julie Parish in 1994 and is located in Albany, an environment ideal for cool-climate, sustainable viticulture. The pair produce wines in small quantities, allowing a hands-on approach from the picking to bottling stages. The fruit is picked each vintage by the couple and their mates, fermented then aged in oak barrels for 12 months of longer, reflecting Richard and Julie's philosophy of integrity and focus in the production of great tasting wines.
Varieties include Pinot Noir, Merlot, Chardonnay, Cabernet Merlot and Sparkling Blanc de Blancs.
Taste Parish Lane wines at the Albany Boatshed Markets on Sundays 10am - 1pm, or check their Facebook page for upcoming wine tastings across Western Australia. The winery is open by appointment only.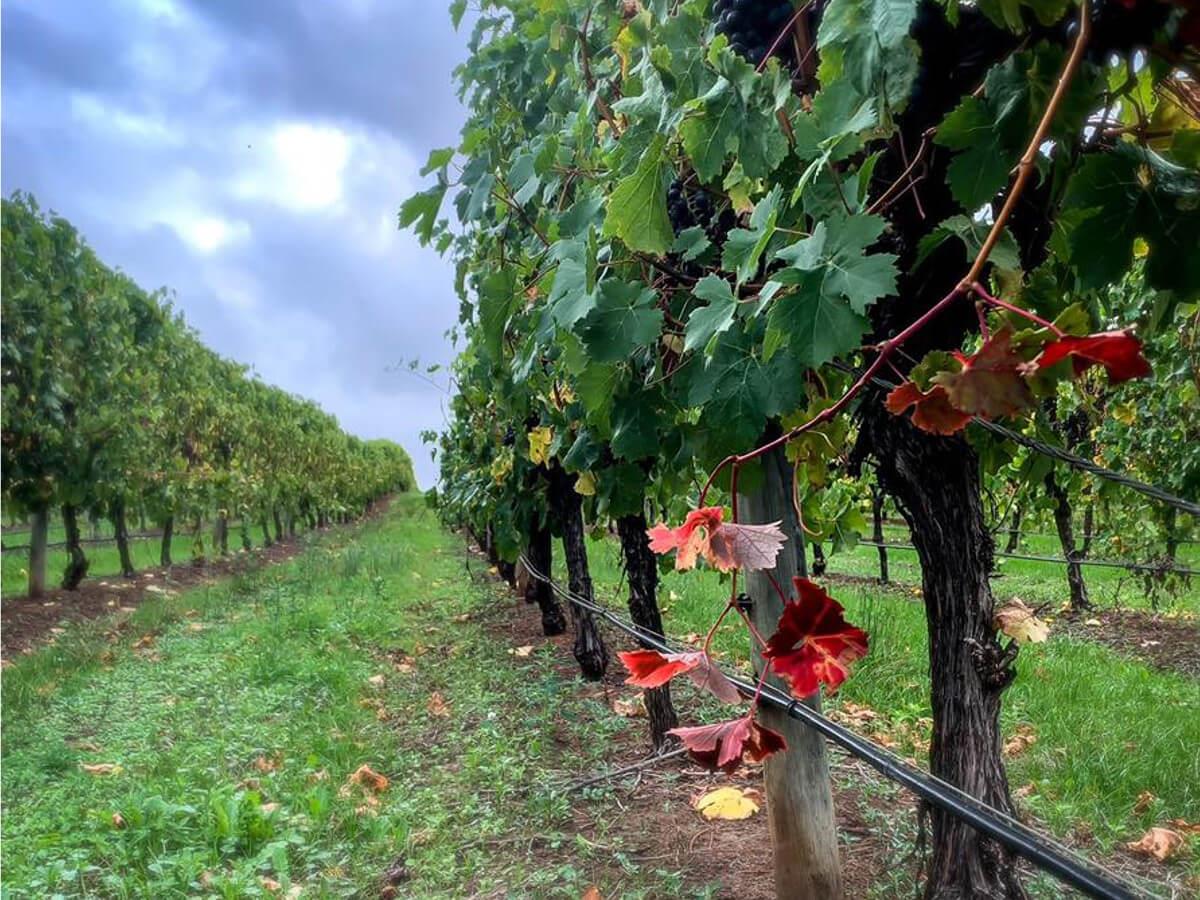 The Montgomery name is well known in the south-west of Western Australia where the family has farmed for three generations. Soon to open its doors to a brand new restaurant and cellar door!
Open Days/times:TBA
Wine Region:Great Southern
Wine Variety:Cabernet Shiraz,Sauvignon Blanc,Cabernet Sauvignon,Chardonnay,Shiraz,Sparkling,Rose
Details
Brands:Monty's Leap, Montgomery's Hill
Cases Produced:5500
Established:2017
Size & Year:Established 2011 - 2019,Small (5,000-49,999 cases)
Great Southern:Albany
Vineyards:10 hectares
Facilities:Cellar Door,Functions,Restaurant
Description
The winery was started by brothers Murray and Iain Montgomery - both have always had a passion for good wine, which led them with their wives to develop the Kalgan property and the rammed-earth cellar door facility.
In a new chapter, new owners Phil and Michelle have big plans for Montgomerys! They are in the process of redeveloping the cellar door to be a tavern - which will have one of the best outlooks in the Great Southern! Along with food sourced locally it will also feature local wines and beers and offer something for every palate.
RAYMOND WILLIAMS; VITICULTURIST

Ray commenced his career at Goundreys in Mount Barker where he became responsible for the entire estate vineyards. Subsequently, with significant knowledge of the climate and soils of the Great Southern, he established his own viticultural consultancy and now manages a number of independent vineyards including Montgomery's Hill which he helped plan and establish.
QUALITY CONTROL

Ray Williams runs a very strict operation as far as the total wellbeing of the vineyard is concerned. The Cellar door and storage area was built away from the vineyard on Ray Williams' advice to keep the public away from the vines for prevention of disease reasons. Montgomery's Hill vineyard is quite idyllically situated with the closest vineyard being 10km from it. Consultants are employed during the winemaking process to ensure a quality product is produced from the excellent fruit grown at Montgomery's Hill.
ALBANY GREAT SOUTHERN, WESTERN AUSTRALIA

Early explorer, T.B Wilson MD Surgeon RN came up the Kalgan River in a longboat during an 1834-35 expedition exploring the hinterland around the settlement of Albany . He wrote in his journal about the area which now comprises Montgomery's Hill vineyard "this would be the place to grow the vine".
The vines were planted in 1996 and have produced some excellent wines that have won numerous medals, including the 2007 Wine Wise Chardonnay trophy for the best wine under 300 tonne production in Australia.
The cellar sales outlet is open daily from 11am to 5pm (Winter months June to August 12noon to 4pm). Cheese platters are available and can be enjoyed with a glass whilst sitting on the verandah enjoying the view.
We are seriously in need of a little comedic relief right now - and we know we're not the only...
Read More