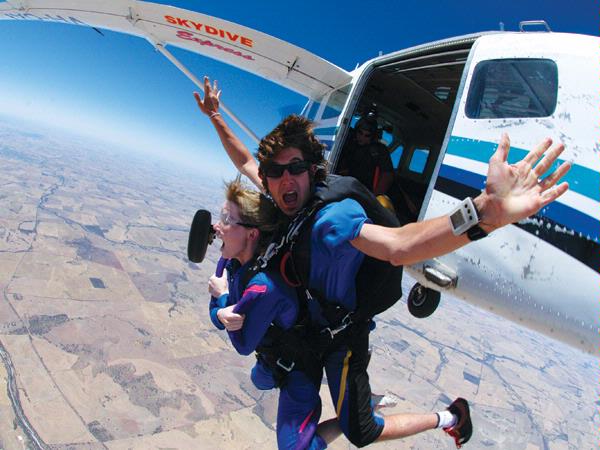 Skydive with the largest skydiving centre in Western Australia, and Winner of the Western Australian Tourism Awards - Adventure Tourism category.
Details
Description
Always wanted to experience the thrill of a lifetime? Then try a Tandem skydive with the professionals at Skydive Express - where your safety, enjoyment and outstanding customer service are their major objectives.
Located one hours drive east of Perth in the lush Avon valley near the historical & tourist town of York. It capitalises on Western Australia's great weather, un-congested airspace and open farmlands. Comprising a purpose built air conditioned complex and private airfield, it includes a café, swimming pool, sauna and licensed bar. The Skydive Express Resort Skydiving Centre takes the standard of dropzones to a new & unparalleled level.
Location