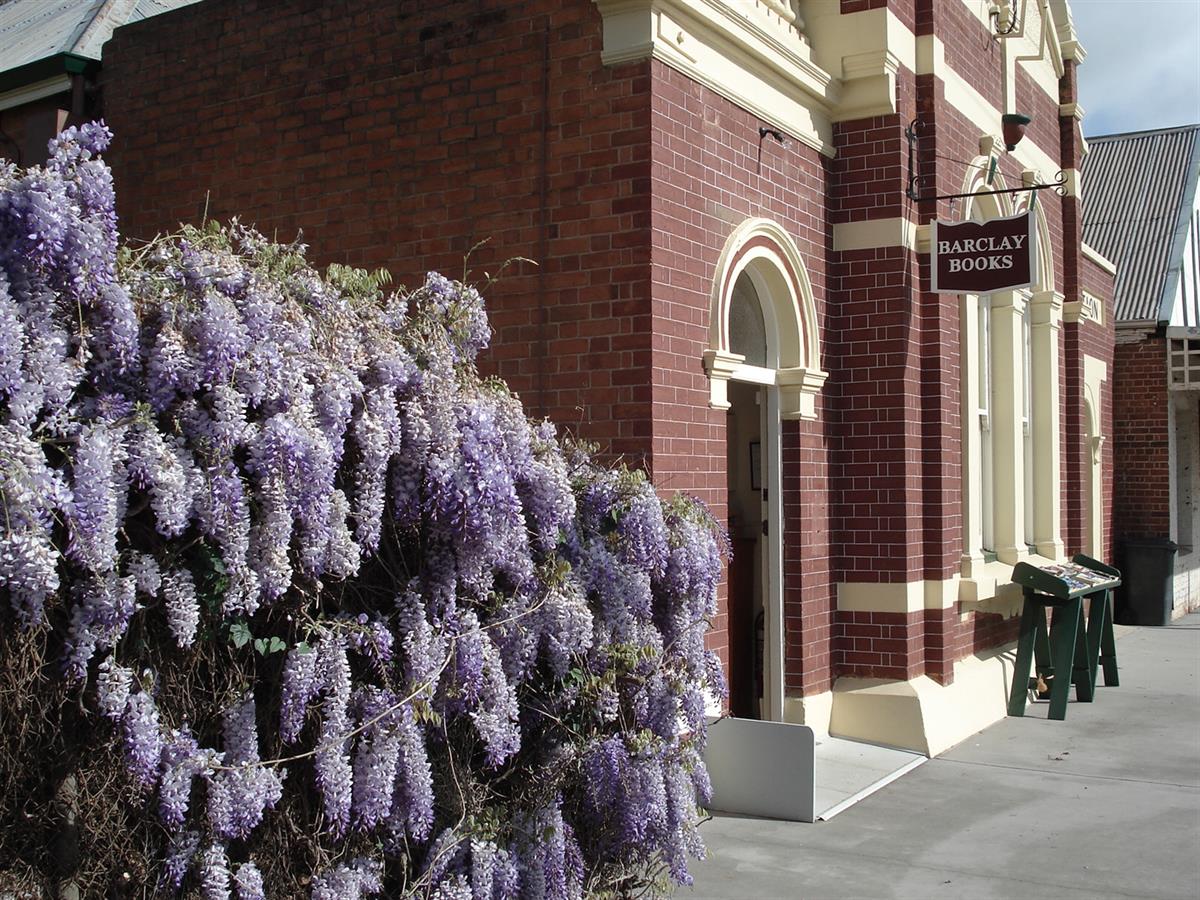 Barclay Books
Welcome to Barclay Books of York, sellers of new, used and rare books. With over 40,000 titles ranging across all genres, prepare to be surprised!
Details
Type:Bookshops
Open Days:Thursday,Friday,Saturday,Sunday
Description
The picturesque town of York is Western Australia's oldest inland town, founded in 1831. It is located in the Avon Valley approximately 100km from Perth and about an hour's drive east of Midland.
Situated in the historic Old York Fire Station, Barclay Books stocks all genres from the latest new releases through to Dickens first editions. It "literally"has something for everyone!
There is also a very active book search service through which books can be ordered, whether it be a new release or a rare out of print title. Through their online service, books are also shipped to all parts of the world.
Owners Clayton and Barbara Smith are experienced and passionate booksellers and look forward to meeting you in York soon. The store is open from Thursday through to Sunday, from 9am to 5pm, as well as some public holidays.
Location