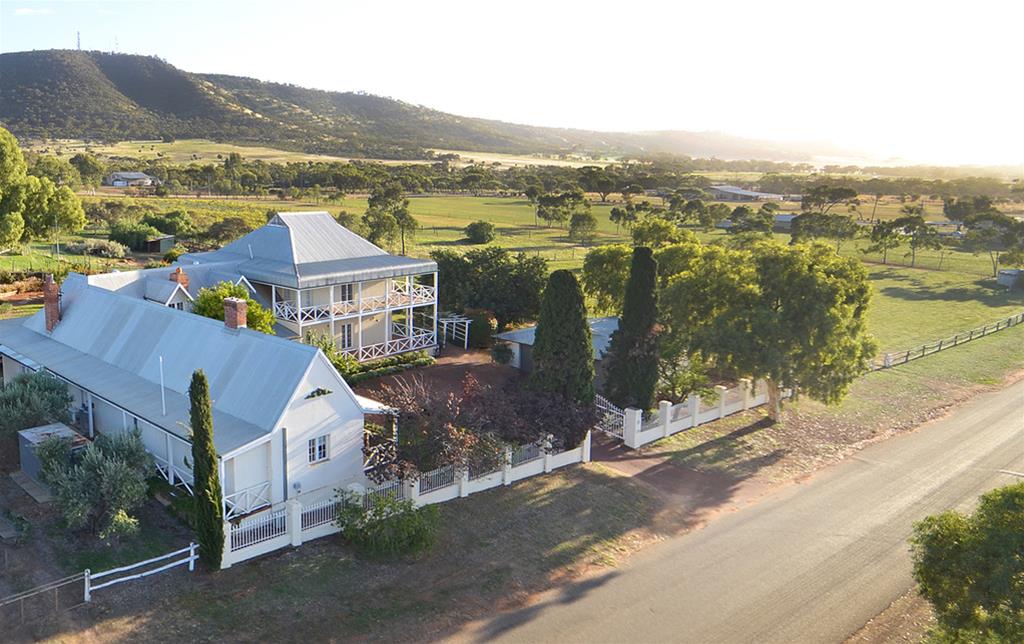 Hope Farm Guesthouse
A historic boutique homestead bed and breakfast property in stunning York. Lovely gardens, comfortable accommodation, nature, animals all at the, base of Mount Bakewell.
Price:From $165
Rating:4.5 star
Details
Capacity:6
Online Booking Link:https://www.hopefarmguesthouse.com.au/rooms/
Wheelchair Access:yes
Type:4 - 5 Stars,Bed & Breakfast,Farm Stay
Facilities:Adults Only,Wheelchair Access,4 - 5 Stars,Pets Allowed
Description
Hope Farm is an elegant guesthouse located in York, 97kms East of Perth. Living a fairy-tale country lifestyle, the histroic homestead was buily in 1880 by Dr Hope, WA's first Chief Medical Officer.
Providing a mix of country charm and modern daye luxury, each of the three guest rooms have ensuite bathrooms, and are independent of the main house.
In addition to the guest rooms, Hope Farm offers a charming guest lounge with large open fire. OIutise there is a pation area, extensive gardens and vineyuard for guests to explore.
Visit Hope Fartm Guesthouse for the friendly personal service, free farmhouse breakfast, the stunning location and peaceful environment. The views of Mount Bakewell and the adjoining land are magnificent.
Location