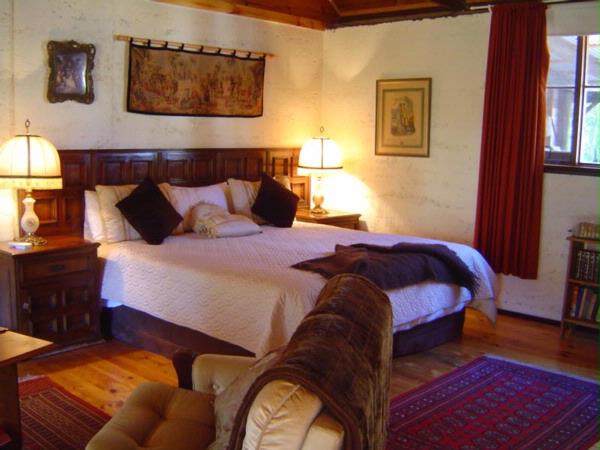 We invite you to come and visit us on our beautiful historic property situated in York, surrounded by gently rolling countryside, rambling gardens and a peace and tranquility that will calm the soul.
Details
Capacity:35
Type:Bed & Breakfast,Chalets
Facilities:Family Friendly,Pets Allowed,Room Spa,Wheelchair Access
Description
Profile
Situated in the heart of the Avon Valley, Western Australia's first inland town Hillside is the perfect holiday getaway with the option of self-contained cottages or bed and breakfast accommodation. Hillside was built in 1911 as part of an estate of the pioneering Edwards family who lived there for many years becoming finely woven into the fabric of York society in WA. This grand old home nestled among pepper trees and beautiful gardens reflects the famous architecture of Sir Talbot Hobbs and has hosted visiting royalty and other dignitaries. Today, Hillside's charm lies in experiencing the beauty of an age old property carefully maintained and lavished with attention, a place steeped in history and of a bygone era. The rolling countryside and sweep of surrounding farmland provides a vista of uninterrupted views, letting the eyes wander and the mind relax in the peace and tranquility of its setting.
Venues
We welcome group bookings for seasonal celebrations or celebrations of "special" birthdays and anniversaries. The venue only caters to a particular group at any one time thereby maintaining the privacy of our guests.

Attractions
Do come and visit York to enjoy these annual events: the Photographic Awards, the Antique Fair (at Easter), the Healing Fayre, the Art and Craft Awards and the York Agricultural Show to name a few. Our local attractions include many historic buildings and activities such as skydiving in York, hot air ballooning in Northam and gliding in Beverley. Vintage car enthusiasts could while away their time at the York Motor Museum and lovers of history would enjoy a visit to the Residency Museum.

Accommodation
BED AND BREAKFAST SUITES
Your privacy is assured at Hillside where we offer quality bed and breakfast accommodation in a tranquil, relaxing setting within easy walking distance to York's attractions, restaurants and cafes. We have five queen-size suites, two of which have a spa bath.
Built of rammed earth and completely separate from the homestead, each room is large and spacious with a private entrance and an undercover parking bay. Our rooms are individually decorated with heritage furnishings and period memorabilia and have high ceilings and pleasing garden views. Each suite has private bathroom facilities, a separate sitting area with entertainment in the form of a television, DVDs, radio and CD players.
For your convenience, tea, coffee and fresh milk are supplied along with a bar fridge. Reversecycle airconditioners, ceiling fans and wood stoves add to your seasonal comfort.
We offer a delicious gourmet cooked breakfast or a continental option in our charming Tea House which is situated in the gardens, a short distance from the bed and breakfast rooms.

THE COTTAGES AT HILLSIDE
At the end of a very long driveway, bordered by weathered farm machinery, are the cottages. Tucked away on this unique property, our three cottages have been carefully positioned for maximum privacy but boast panoramic views of glorious farmland. Beautifully furnished and individually decorated to afford guests a comfortable stay, they are the perfect answer for anyone seeking a brief escape from a busy life in the city.
The cottages are generously proportioned, light and airy, with 3 -4 bedrooms, a fully equipped kitchen, a wood fire, air conditioning and laundry facilities. We supply quality bedding and linen and the comfort of our beds is legendary!
Enjoy breakfast and birdsong or a sundowner and barbecue on your spacious, private verandah and feel the tranquility of this venue seep into your soul.

Location
Address: 30 Forrest Street,York,WA,6302
Phone: (08) 9641 1065
Email: [email protected]