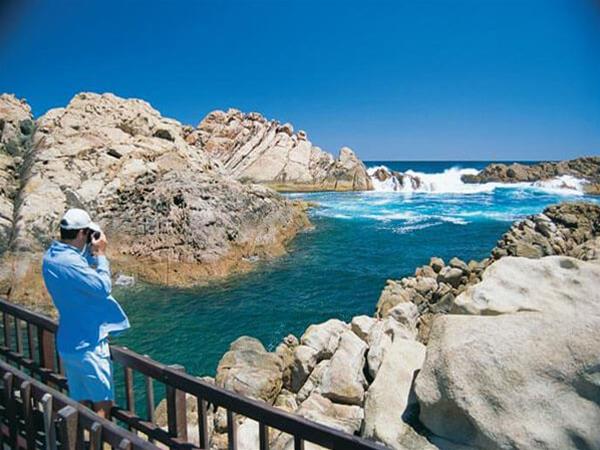 Granitic rocks that jut into the ocean are separated by a series of canals carved by the sea.
Details
Description
Canal Rocks is essentially an open air museum of the geological features and rocks of the Leeuwin-Naturaliste ridge, which you can experience while surrounded by the powerful forces of wind and water that have helped to shape them.
Visitors can cross the canals via recently upgraded narrow bridges and carefully clamber over the rocks to marvel at the ocean's power.
The Aboriginal name for Canal Rocks is Winjee Sam.
Location
Address: Canal Rocks, Leeuwin-Naturaliste National Park, Canal Rocks Rd,Yallingup,WA,6280
Phone: (08) 9219 9000
Email: