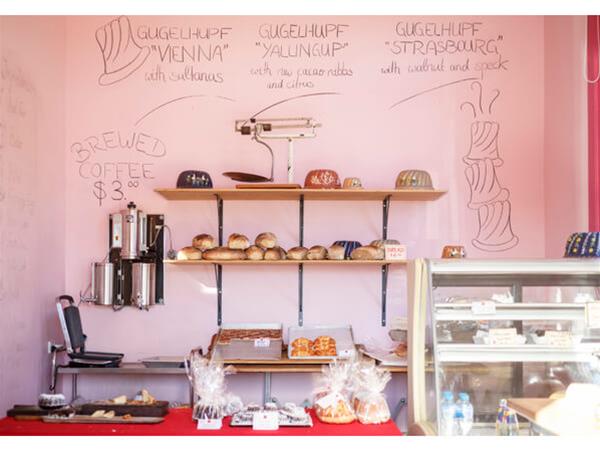 Yallingup Gugelhupf
The German family behind Yallingup Woodfired Bread bakes Europe's beloved gugelhupf in this specialist spot just down the road. For now, it's the only bakery in Western Australia making it.
Details
Description
Dating back to ancient Rome, the gugelhupf is a crown-shaped sweet or savoury cake that's still commonly found in Switzerland, Austria and Germany. It's baked in with biodynamic flour in traditional ceramic moulds to ensure even cooking, with a hole in the centre, much like a bundt cake.
The Strasbourg variety, made with walnuts and speck, goes superbly with wine and cheese. Then there's Yallingup Gugelhupf's gluten-free chocolate with almond meal and Gabriel Chocolate cacao nibs; and the classic Vienna with sultana and vanilla, both of which win over those with a sweet tooth.
Traditionally gugelhupf is eaten for breakfast, lunch or dinner with tea or wine. It hardly matters, though. Team it with local preserves, condiments, cheese or chutneys and just enjoy.
Other treats are available to takeaway, such as plum cake (during season), lemon tart and sandwiches made from the Yallingup Woodfired Bread or simply loaves of bread.
Location
Address: 18 Yallingup Beach Road, Yallingup,Yallingup,WA,6282
Phone: 0447 427 770
Email: