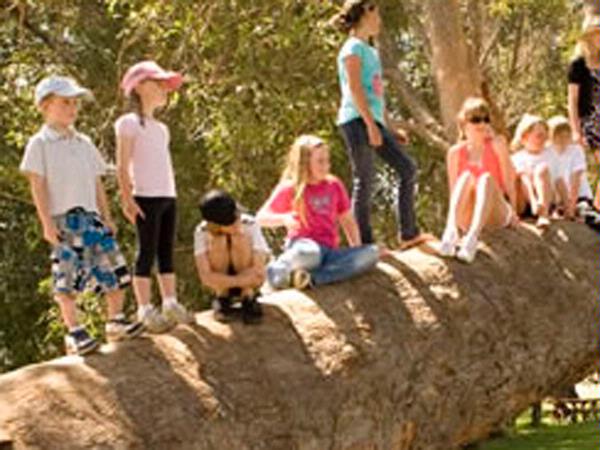 You'll be amazed at the ever-changing maze
Type:Attractions
Activity:Maze
Suited For:Families,Seniors
Details
Type:Attractions
Suited For:Families,Seniors
Open Days:Monday,Tuesday,Wednesday,Thursday,Friday,Saturday,Sunday,Public Holidays
Description
The Yallingup maze is the South West's newest and most aMAZEing new attraction. Located on Caves Road, Yallingup, Western Australia, the maze is a world class place to get lost, suitable for all ages.
Situated on a picturesque rural property, Yallingup Maze features The Maze, The Café & Puzzle Shop, and a children's playground. The Café overlooks a stunning parkland vista perfect for picnics, relaxing, flying a kite or kicking a footy around.
The Maze is built in timber and contains within the labyrinth 5 feature towers and bridges to explore. Four corner towers are numbered with the central tower being the fifth and final tower. You can choose to meander to the towers in any order and enjoy the journey or take the challenge. The challenge is to reach the four corner towers in numerical order, completing the challenge at the central tower.
There is one entry and one exit and once inside there is no way for the children to escape. A popular option for families is to lose their children (or perhaps the kids would like to lose their parents!).
part of the Yallingup mazeThe Maze will mentally and physically challenge, excite and entertain young and old alike. It is a fun and safe environment.
The configuration of the Maze is ever changing. The panels are moved intermittently to provide another interesting challenge for your next visit.
A wristband is your maze entry ticket and entitles you to unlimited entries into the maze all day.
Please allow approximately 1/2 an hour to complete your challenge. Yallingup Maze is open 7 days a week 9am – 5pm. Closed Christmas Eve and Christmas Day
The Café
The Café, with alfresco deck offers a range of healthy refreshments with views of the lake and surrounding bushland.
It offers freshly ground coffee, a variety of traditional and herbal teas, iced and hot chocolates, milkshakes and bottled beverages.
Our menu is family friendly and inexpensive. Please enjoy a selection that is made fresh daily to order.
You are welcome to bring a picnic and enjoy yourselves on the lawn area, below.
Location