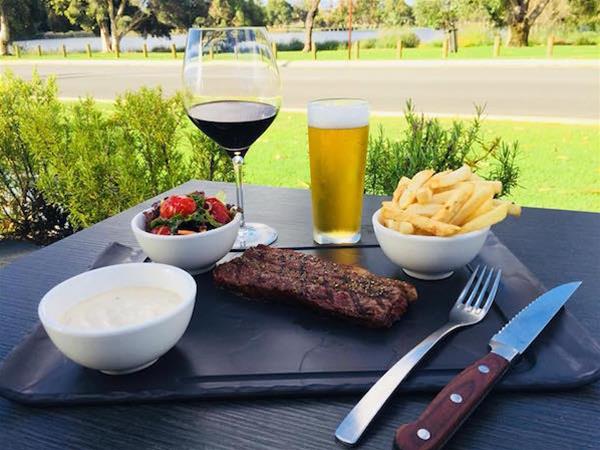 Looking over the parkland of Jackadder lake, blu grill provides quality food, good wine and great service in elegant surrounds. A quiet meal or a corporate function - good food is blu!
Facilities:Family Friendly,Licensed
Details
Facilities:Family Friendly,Licensed
Lunch:Friday,Saturday,Sunday
Dinner:Tuesday,Wednesday,Thursday,Friday,Saturday,Sunday
Description
Since may 2011, the blu grill vision has been to build a refined dining restaurant with a high street feel. The restaurant thrives on serving local guests. We strive daily to deliver on our singular promise: "good food is blu."
blu's team of creative chefs strives to serve menu items that will give customers a pleasant culinary experience. With excessive attention paid to the fancy aspects of a diner's meal, however, it's easy for a restaurant to overlook the basics: people want to enjoy what they eat. When you leave blu, you'll have enjoyed a high-quality, well-priced meal that nourished your body and soul.
Location
Address: 88 Rosewood Avenue,Woodlands,WA,6018
Phone: 08 9242 8222
Email: [email protected]