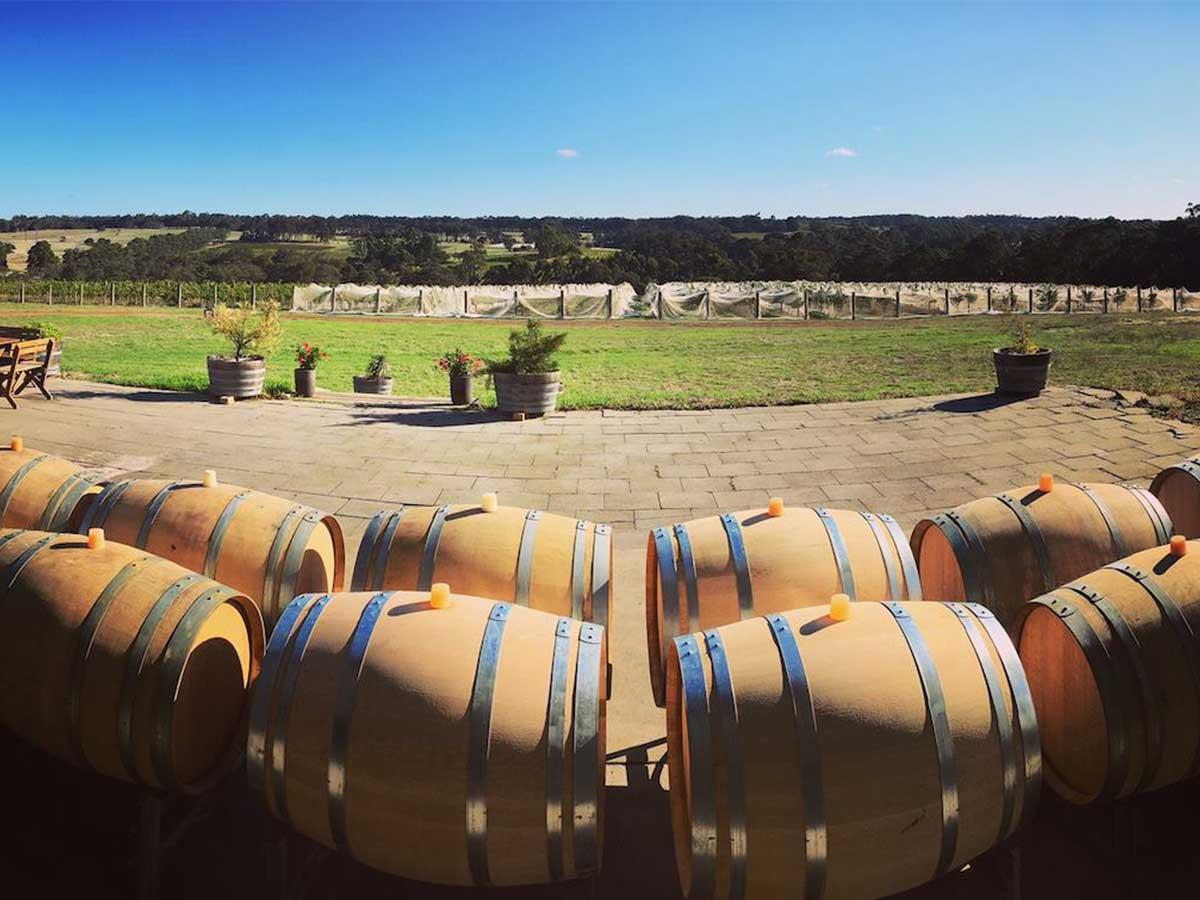 Amato Vino
Discover highly original, intriguing small-batch, 'lo-fi' wines made from a mix of rare and classic varietals at this new-gen winemaker and urban cellar door in Margaret River town.
Open Days/times:Tastings at the winery are by appointment only.
Wine Region:Margaret River
Wine Variety:Cabernet Sauvignon,Chardonnay,Sauvignon Blanc,Cabernet,Chenin Verdelho,Marsanne,Sangiovese,Tempranillo,Verdelho,Nebbiolo,Nero D'avola
Details
Brands:Amato Vino, Mantra, Fusa
Cases Produced:5000 cases
Established:2003
Facilities:Appointment Only
Description
Amato Vino are small-batch artisan winemakers based in the Margaret River wine region, Western Australia.
The winemaking philosophy is 'lo-fi', in that we embrace wild-ferments, minimal adjustments in the winery, gentle handling. Wines are typically unfined and unfiltered. We are hands-on in terms of the grunt work, the care and guidance, but with a hands off approach to the science of winemaking, using little or no inputs and employing traditional processes. An old-school approach yet with a modern flare for creativity and adventure.
Established in 2003 by owner/winemaker Brad Wehr, the labels and wine styles have continued to grow, covering traditional Margaret River varietals through to some eclectic and unusual grape varieties and winemaking methods.
Our winery is located a few minutes south-west of the Margaret River township. We work with a core group of independent growers who share our philosophy, employing organic and sustainable farming practices.
Our wines
AMATO VINO 'wilds'
The 'wilds' are home to our emerging Mediterranean varieties, micro-batches, skinsy ferments and other eclectic wines. Featuring single vineyards, hand-picks, natural ferments – and incorporating minimal winemaking input and unconventional vessels for fermentation/maturation – this is the wild stuff.
Packaged under labels bearing in-house artworks/designs/photography the 'wilds' include Teroldego, Nebbiolo, Sangiovese, Primitivo, Marsanne, Trousseau, Savagnin.
AMATO VINO 'mantra'
The 'mantra' series is all about the classic Margies grape varieties, albeit with the Amato Vino lo-fi twist. The emphasis is on vineyard site & fruit purity, working with small fruit parcels to bring out the best from the each site. Wild ferments (open and barrel), no adds, no fining and filtration are all central to the mix.
Wines include a Barrel-aged Sauvignon Blanc, Chardonnay and Cabernet Sauvignon.
AMATO VINO 'fusa'
'Fusa'… the home for our blends (foo-za). Utilising emerging/alternative varieties as the basis for the blends we're seeking to create juicy, fresh drinkability, yet complex and alluring wines – packed with flavour but oh-so light on their feet. The Bianco and Rosso are fruit-forward, fleshy and flavoursome versions of some of our favourite grape
varieties and are made for short to mid-term drinking.
Private winery tours/tasting are available by appointment, please contact [email protected] for more info
Location