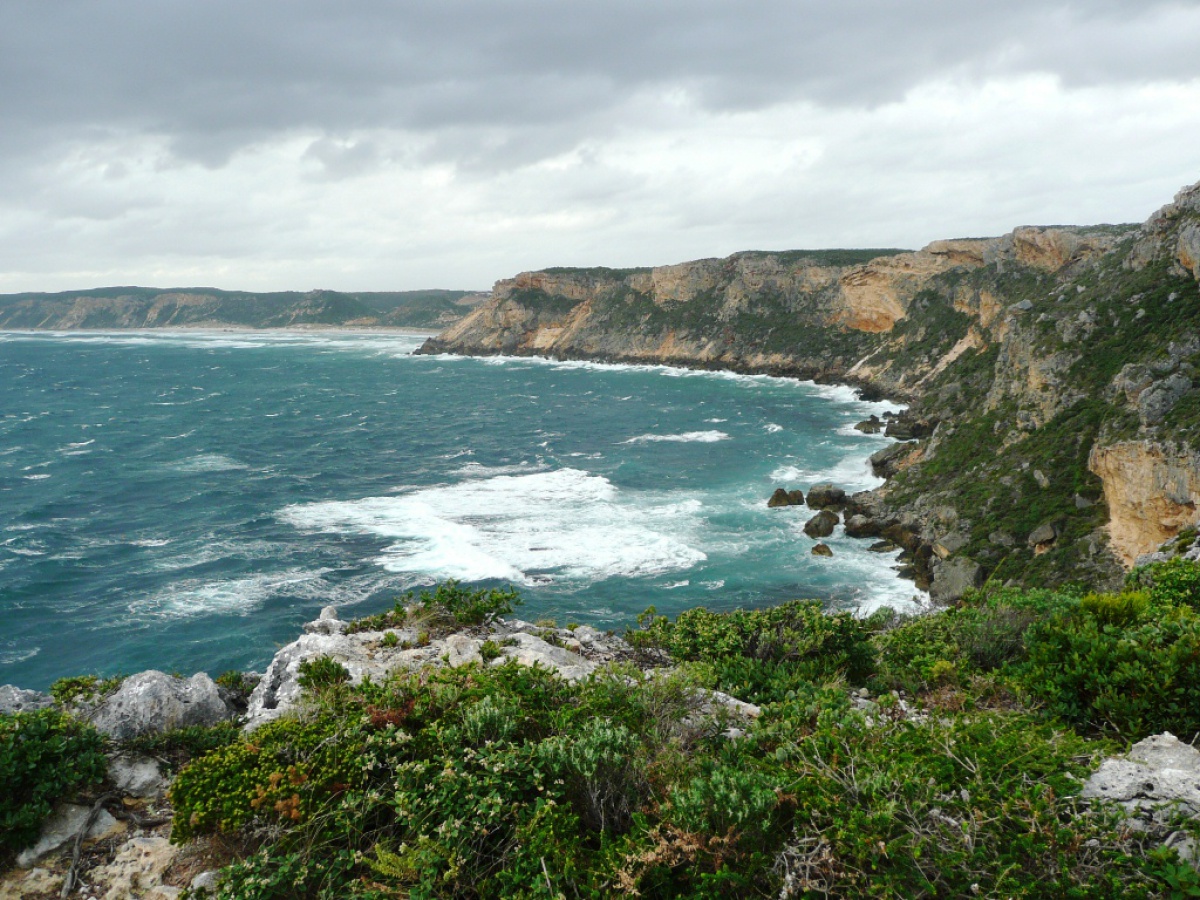 Experience the best of the south-west's wild, windswept coast at Point D'Entrecasteaux from several cliff top lookout platforms.
Details
Attraction Fee:No fees apply
Sites:Lookouts,Scenic Drives,Beaches & Bays
Feature:Lookout / Deck,Dogs Allowed - No,2WD Access - Yes
Activity:Bush Walking
Water:Untreated
Description
Point D'Entrecasteaux was named after the French navigator Antoine de Bruni D'Entrecasteaux who sighted the point on his way to Cape Leeuwin in 1792. The scenic drive into the site shows off the impressive coastline and surrounding karri forest. The spectacular view of the rugged southern coastline is a rewarding surprise for all visitors. Stand on the viewing platform high up on the cliffs for a magnificent view, then take one of the walk trails to further explore this rugged coastline.

Getting There
Point D'Entrecasteaux is approximately 1¼ hours from Pemberton. It is one of the few sites in the D'Entrecasteaux National Park which is accessible by sealed road.

Cliff Top Walking
There are a number of walks which can be taken which depart from Point D'Entrecasteaux.

The Cliff Top Walk is an exciting walk which winds its way along the cliff top, connecting Tookulup with Point D'Entrecasteaux and allowing the visitor to experience being buffeted by the winds which roar across the cliffs, while looking down at the churning Southern Ocean below. Distance: 1.3km one way. Time: Allow 1 hour. Class: 2-3 Moderately easy.

Coastal Survivors Walk is a coastal walk along the dunes and cliff tops which links Point D'Entrecasteaux and Windy Harbour via Cathedral Rock. Learn about the coastal plants and animals and their adaptations to this most demanding of environments. Distance: 2.8km one way. Time: Allow 2 hours. Class: 2-3 Moderately easy


To learn about how important country is to the Noongar custodians of the South West, take the short, universally accessible, Pupalong Loop Trail. Distance: 400m return. Time: Allow ½ hour. Class: 1 Easy

This information was provided by the Department of Biodiversity, Conservation and Attractions: dpaw.wa.gov.au
Related
Location