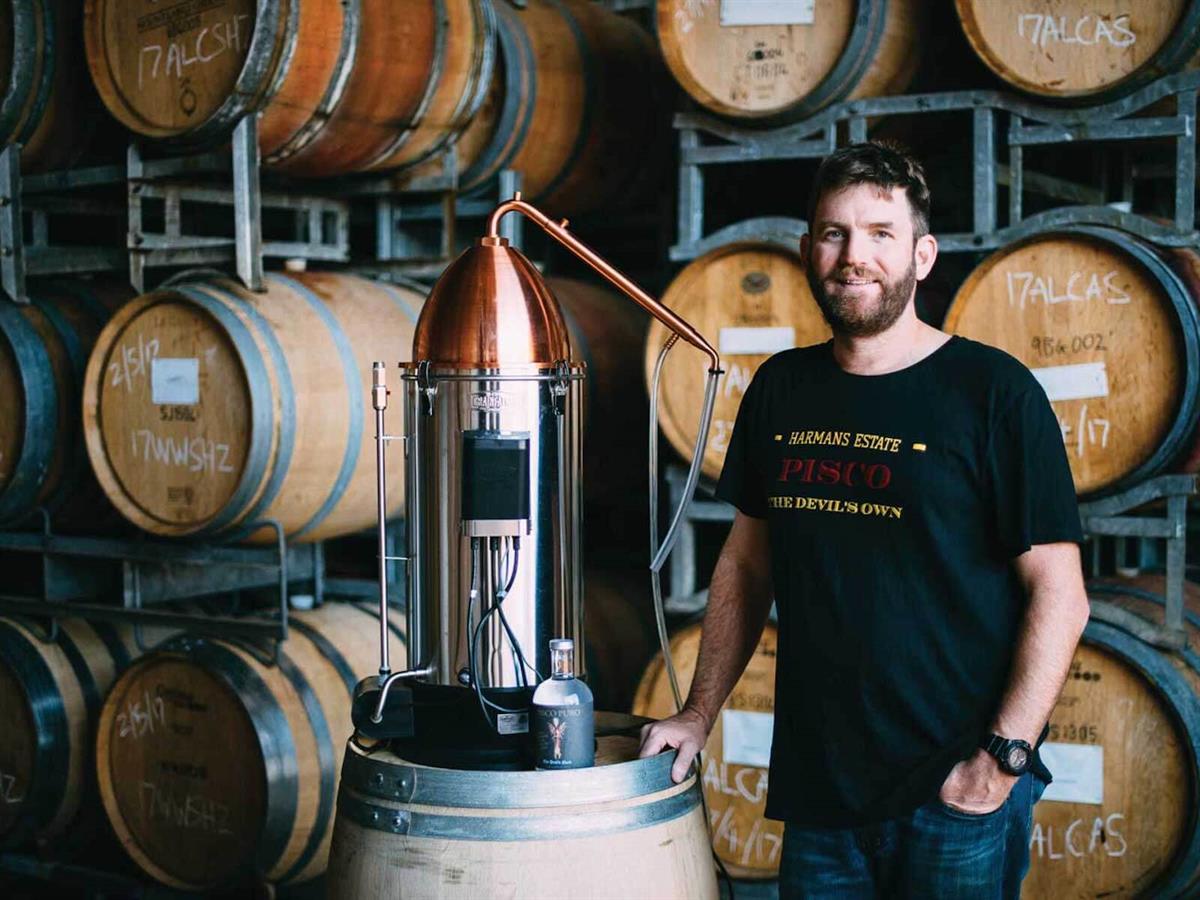 Harmans Estate
A dynamic team of winemakers crafting distinct single vineyard wines and liqueurs along with Australia's first Pisco and the world's rarest Chardonnay-based Gin, for tasting daily at the cellar door.
Open Days/times:Mon - Sat: 10:30am-5pm
Wine Region:Margaret River
Wine Variety:Grenache Shiraz,Merlot,Tempranillo,Verdelho,Zinfandel,Sparkling,Cabernet Merlot,Cabernet Sauvignon,Chardonnay,Semillon Sauvignon Blanc,Shiraz,Fortified,Dessert,Sauvignon Blanc,Pinot Noir,Semillon
Details
Cases Produced:40000
Established:1999
Vineyards:2 hectares
Facilities:Cellar Door
Description
The Harmans Estate team scour the region for unique parcels of fruit to make single vineyard wines that display a strong sense of place. Established in 1999 the family-owned small-batch winery is one of the only producers in Margaret River that process, produce, bottle and label wines all on site to control all aspects of quality.
The Wines
In addition to Margaret River's classic varieties, look out for a unique Shiraz Tempranillo and Sparkling Pink Pinot Noir. The Cabernet Sauvignon and Sauvignon Blanc Liqueurs are some of the only of their kind in Margaret River and the wine-based spirits are seriously unique too.
Wine Tasting
The entire wine, liqueur and spirits collection is available for tasting daily at the cellar door between 10am – 5pm.
Unique Highlights
The Harmans Estate winemakers love a creative challenge and set out to make Australia's first Pisco. The range includes three noteworthy flavours. The Gin Gin Gin is crafted from barrel-fermented Gin Gin clone chardonnay (a mysterious clone that found its way to the Margaret River region and now dominates). This truly unique gin is triple distilled and infused with Certified Organic botanicals. Perhaps the rarest Gin in the world, with only 128 bottles made.
Location