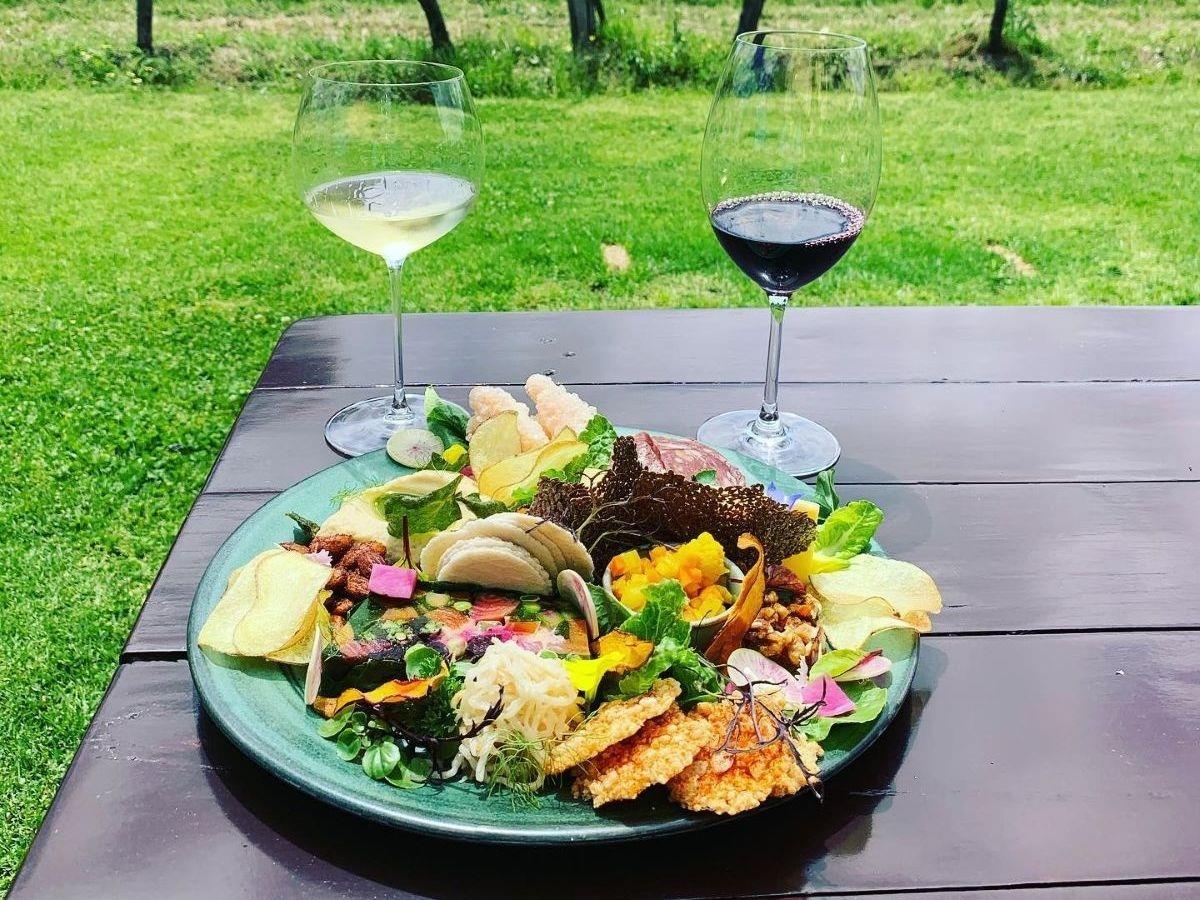 Cullen Wines has 5 separate biodynamic kitchen gardens specifically for use in our Biodynamic Carbon Positive Wine Room, growing over 90% of produce used on our Biodynamic Tasting Plates.
Open Days/times:7 days, 10am - 4:30pm
Details
Open Days:Monday,Tuesday,Wednesday,Thursday,Friday,Saturday,Sunday
Lunch:Monday,Tuesday,Wednesday,Thursday,Friday,Saturday,Sunday
Description
The award-winning Cullen restaurant overlooks their historic vineyard making a relaxing place for a glass of wine, lunch or a coffee. The menu incorporates only fresh, biodynamic and organic produce sourced from Cullen's restaurant garden and selected local producers. For an extra treat, try the 4 course set menu created by Executive Chef Antoine Deunff.
Striving for the purest and most transparent expression of place in our wine and food. This is manifested today in our carbon positive biodynamic vineyard, winery and kitchen garden. To complete your dining experience in our Wine Room we offer both wine pairing and a comprehensive wine list featuring current releases, plus back vintages of our flagship wines from the Cullen cellar.
Location