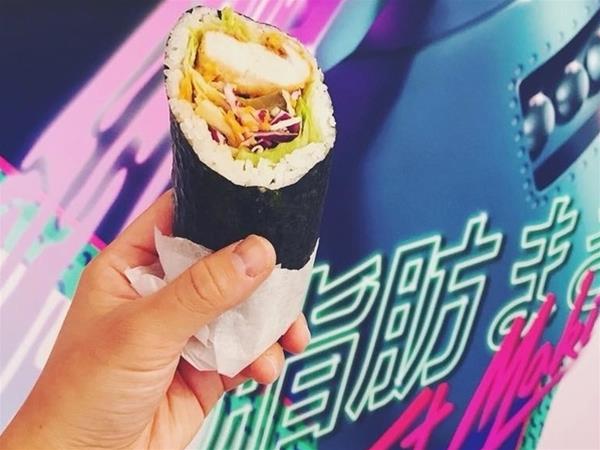 Fat Maki specialise in big sushi rolls, using non-traditional flavours and fillings. Rolls come with just a thin layer of sushi rice and is packed with meats, fresh greens, and house sauces.
Open Days/times:Monday to Friday - 11am - 2pm
Facilities:Takeaway
Details
Facilities:Takeaway
Lunch:Monday,Tuesday,Wednesday,Thursday,Friday
Description
"Maki" means rolled sushi in Japanese – hence Fat Maki are all about making BIG sushi rolls!
Taking inspiration from different cuisines to create fresh, delicious, and healthy food that we love and have fun eating.
Location