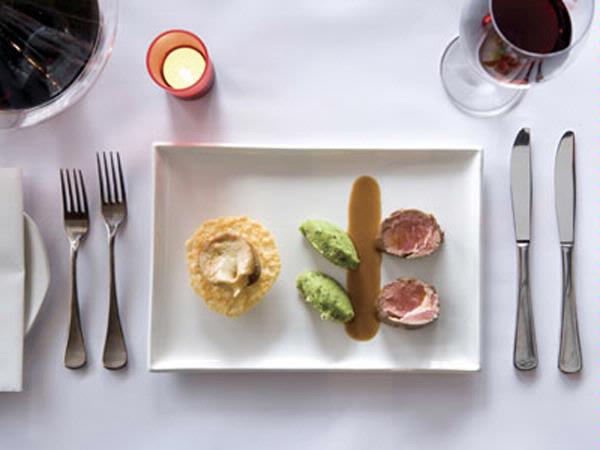 Modern French: à la carte restaurant. Creativity, imagination, flavours, friendly, professional service are our key words. Established in 2002, Bouchon Bistro has always be part of the Food elite in Perth, earning recognition in many awards. Bouchon bistro is as true as his counterpart in Paris.
Facilities:Wheelchair Access,BYO,Licensed
Details
Facilities:Wheelchair Access,BYO,Licensed
Dinner:Tuesday,Wednesday,Thursday,Friday,Saturday,Sunday,Public Holidays
Description
"FRENCH CULINARY EXPERIENCE AT YOUR DOOR STEP"
After working together for few years; two Frenchmen decided to get together and open their own restaurant, and in August 2002 Bouchon Bistro was born. Both have many years of experience in the hospitality world; working in International Hôtels as well as private establishments, and their love of food, wine and people is on display everyday in their craft. Gwenaël is in charge of the kitchen and Philippe looks after the front of the house. They have sometimes been described as the clown and the magician… can you decide which is which?
The restaurant is a close copy of the classic Parisian Bistro, warm and unpretentious. The décor will transport you to the city of love as soon as you open the door. The service is friendly and professional.
The cuisine here is at the top of its class: creative, challenging, aromatic, well balanced and precise. For some, the menu may hold some surprises, but the result on the plate will blow you away (Orgasmic is the word).
The menu changes every ten weeks, and the wine list is concise and hidden gems can be found here at a very reasonable price. The overall result of this place is great passion, friendliness and a superb epicurean experience.
Option: Lunch is also available Tuesday to Friday. Pre booking with management is essential.
Location