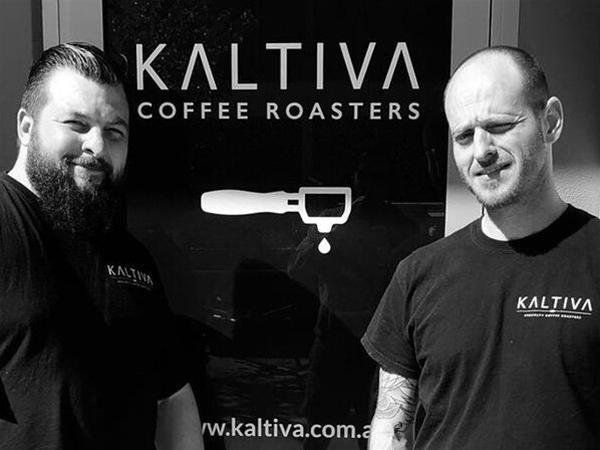 An artisanal coffee roaster nestled within the Wangara industrial area, offering the finest coffee beans with an ever-changing selection.
Details
Providores:Coffee Roaster
Description
Kaltiva Coffee Roasters - two artisan coffee roasters from Perth with very different backgrounds who share one thing in common, a passion for roasting the finest coffee beans and having a great time making that happen.
We love working with people who wish to raise the standard of their coffee offering. Whether you are a café, restaurant, pub or home barista we can help you. We have a range of products from house blends that make killer flat whites to an ever changing selection of single origin coffees, so whatever your requirements we have the right coffee for you.
Located in the heart of Wangara's industrial area, tucked down a lane way surrounded by green trees and planter boxes you will find our side door tasting room/cafe and roastery. A local favorite to grab a coffee from on a Saturday morning while we roast away in the background.
Both Liam & Lloyd are strong supporters of the coffee industry and you will generally find the two of them at most coffee events around Australia or stuck behind their roaster perfecting their skills!
Location