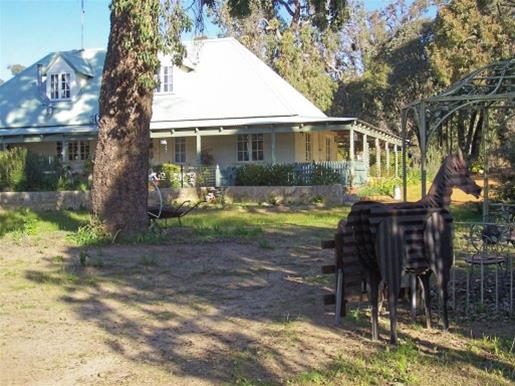 Julimar Cottage Bed and Breakfast in located near the historic town of Toodyay. Nestled in beautiful gardens, you are likely to spot some local fauna.
Details
Description
There are two guest rooms with a newly renovated bathroom and a private lounge room for the guests to enjoy television, books, magazines and games.

The two guest rooms to choose from are the Colonial Room which is light and airy with a queen size bed and the Mariner's Room with a nautical theme including model ships and beautiful art works.
An ideal place to relax and unwind or to start your Toodyay adventure. Come and enjoy a relaxing weekend or a mid-week break with your hosts, John and Melanie.
Location
Address: 1650 Julimar Road,TOODYAY,WA,6566
Phone: 08 9574 4664
Email: [email protected]