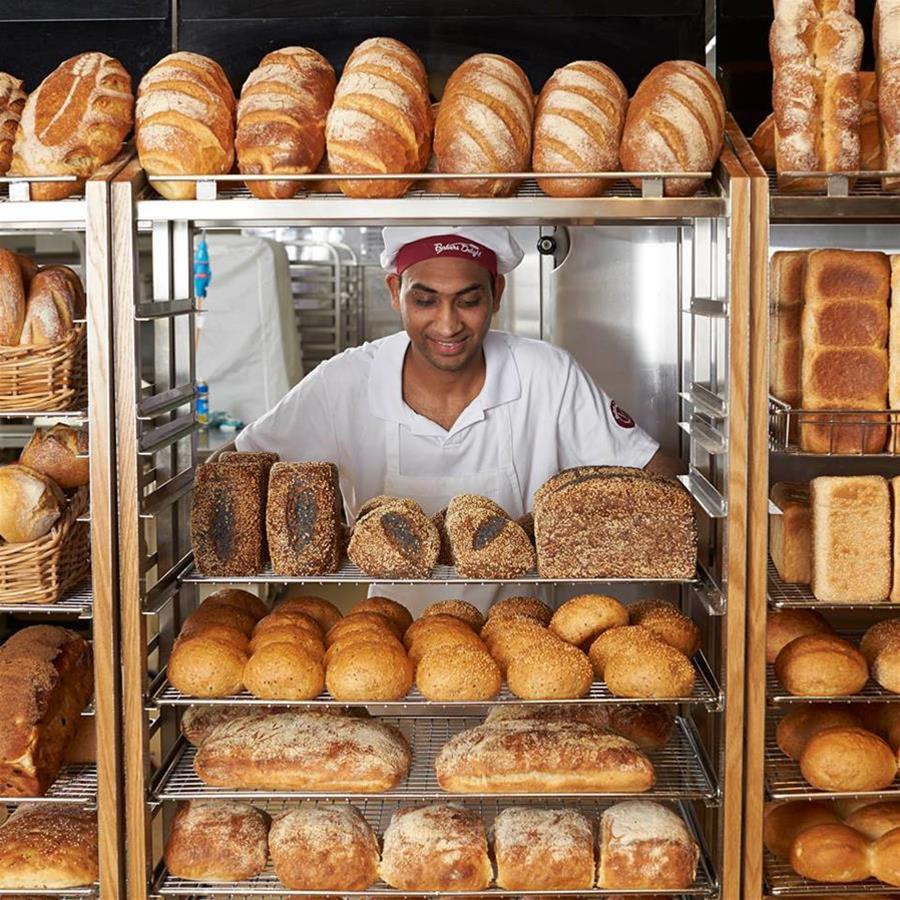 Their delicious bread is made from scratch and baked fresh every day; this Subiaco bakery also offers a wide range of delicious pastries and cakes.
Details
Providores:Bakery
Open Days:Monday,Tuesday,Wednesday,Thursday,Friday,Saturday,Sunday,Public Holidays
Description
Bakers Delight chose the name because they believed that every loaf, every roll, every pizza and bun should be a delight to bake, a delight to eat and the service you receive is delightful.
They are also passionate about their local communities. That's why their bakeries donate any product left at the end of the day to local charities and community groups making sure fresh bread goes to the folks that really need it.
Now, Bakers Delight can be found in more than 700 locations across Australia, Canada, USA and New Zealand. That's a lot of bread being baked fresh and delivered to a lot of happy customers.
Location