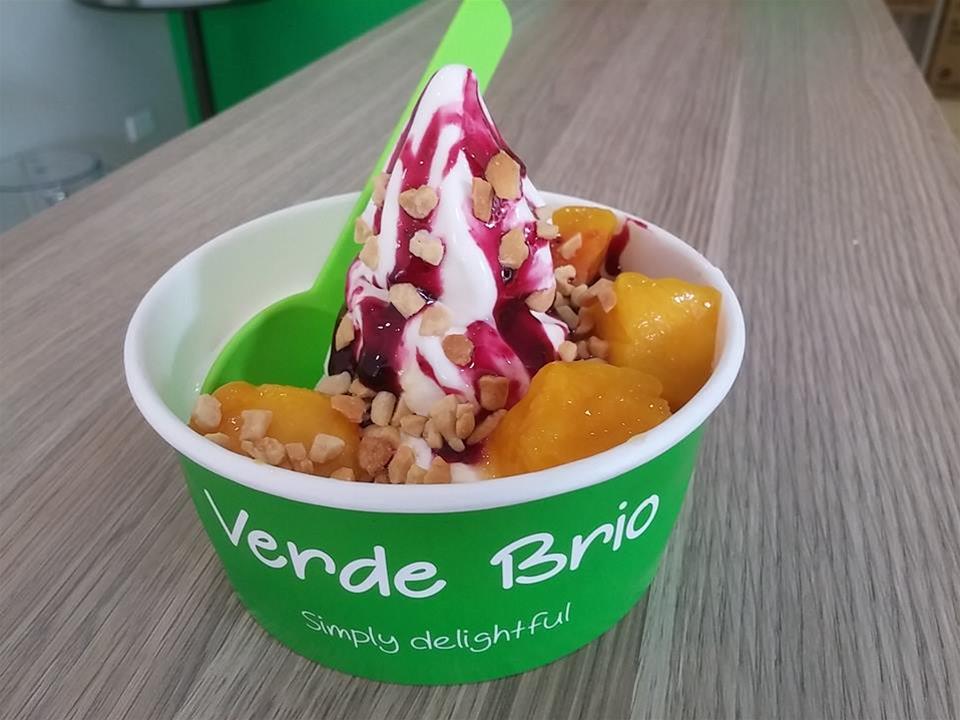 Verde Brio is all about great tasting Italian frozen yogurt! They focus on their unique and amazing toppings to satisfy everyone and anyones cravings.
Open Days/times:Mon to Sun Lunch&Dinner
Facilities:Alfresco
Details
Facilities:Alfresco
Lunch:Monday,Tuesday,Wednesday,Thursday,Friday,Saturday,Sunday
Dinner:Monday,Tuesday,Wednesday,Thursday,Friday,Saturday,Sunday
Description
Verde Brio's Italian frozen yogurt taste so good that they guarantee you will come back for more! Just bring your friends along when you return. With their Italian frozen yogurt, you can enjoy all the goodness of a froyo prepared with the best milk in Australia and they have a wide selection of toppings, including fruits, crunch and premium sauces such as our chocorock and pistachio. No Italian frozen yogurt will be complete without pistachio topping! Their Italian frozen yogurt only come in original flavour so that you can taste the pure goodness in it.
Location