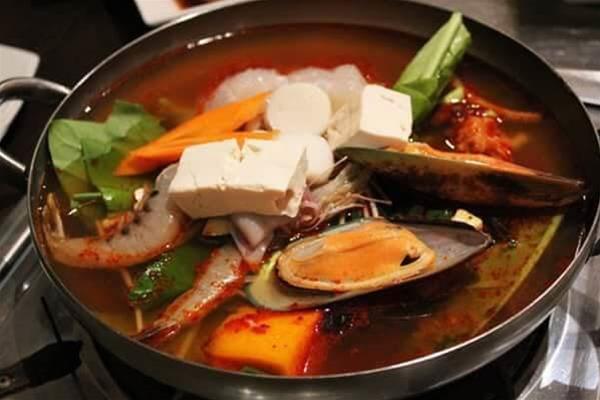 Seoul Buffet
Seoul BBQ buffet proudly serves traditional Korean food offering Korean style barbecue, steamboat, hot foods and a full service alcohol bar. Come and experience the taste of Korea.
Open Days/times:Mon to Sun 6-10pm
Facilities:BYO,Licensed
Details
Online Booking Link:https://www.seoulbuffet.com/copy-of-contact
Facilities:BYO,Licensed
Dinner:Monday,Tuesday,Wednesday,Thursday,Friday,Saturday,Sunday
Description
Specializing in Korean style barbecue, each table has a built-in cooking grill and a steamboat burner. Catering to family, business and corporate dining of all occasions, Seoul Buffet invites you to dine with them and experience the taste of Korea. They are proud to serve a large selections of marinated and non-marinated meats and seafood at their restaurant. Indulge your taste buds with some Korean soju (alcoholic beverage) with your food.
Location