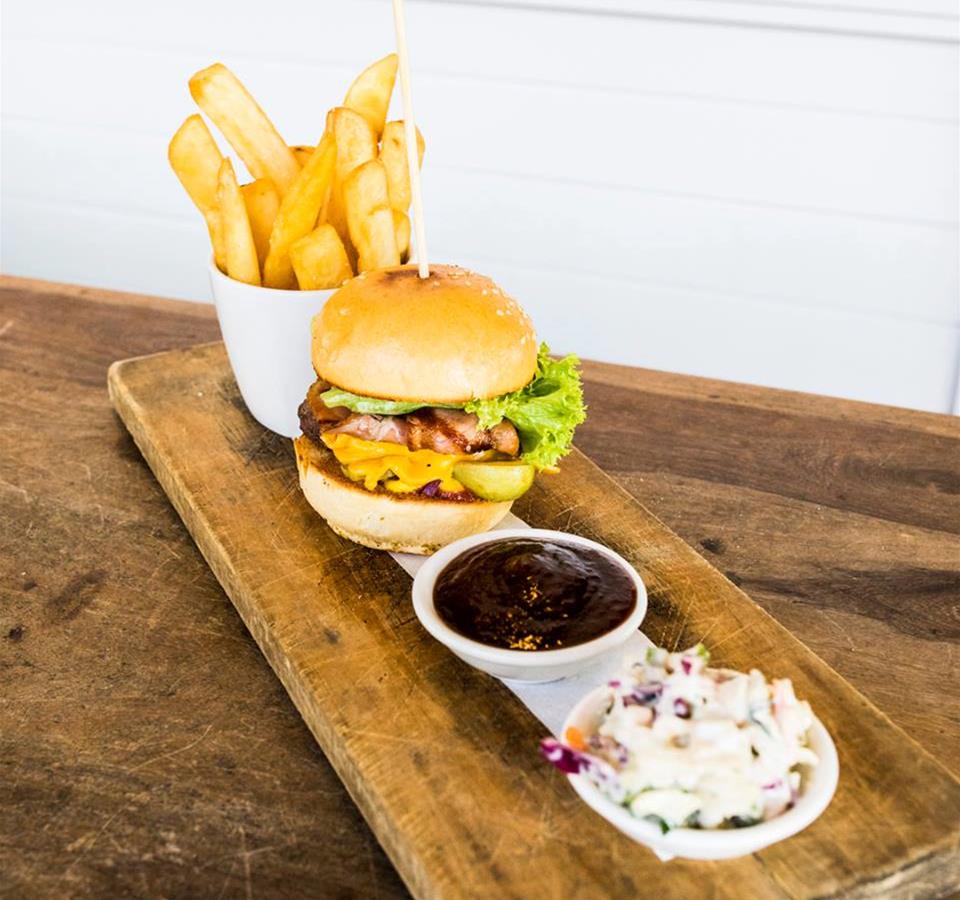 Jus Burgers prepares Perth's best gourmet burgers, made from the freshest Western Australian ingredients, sourced from passionate local producers.
Open Days/times:Open everyday Lunch&Dinner
Facilities:Alfresco,Takeaway,Licensed
Details
Facilities:Alfresco,Takeaway,Licensed
Lunch:Monday,Tuesday,Wednesday,Thursday,Friday,Saturday,Sunday
Dinner:Monday,Tuesday,Wednesday,Thursday,Friday,Saturday,Sunday
Description
Jus Burgers don't believe in cutting corners and you won't find them using an inferior or mass produced product JUS to save a dollar.
Behind everything that makes up their great tasting burgers you're likely to find a story, and a relationship with a local supplier who takes pride in their contribution towards the JUS burgers experience.
They are incredibly proud to have paved the way for today's thriving burger scene and to have built a reputation as Perth's original and favourite burger restaurant.
Jus Burgers are known for their limited edition burgers and specials on every day of the week, such as the $10 burger, chips and coke deal on Monday-Wednesdays. Head to their website for a full list.
Location