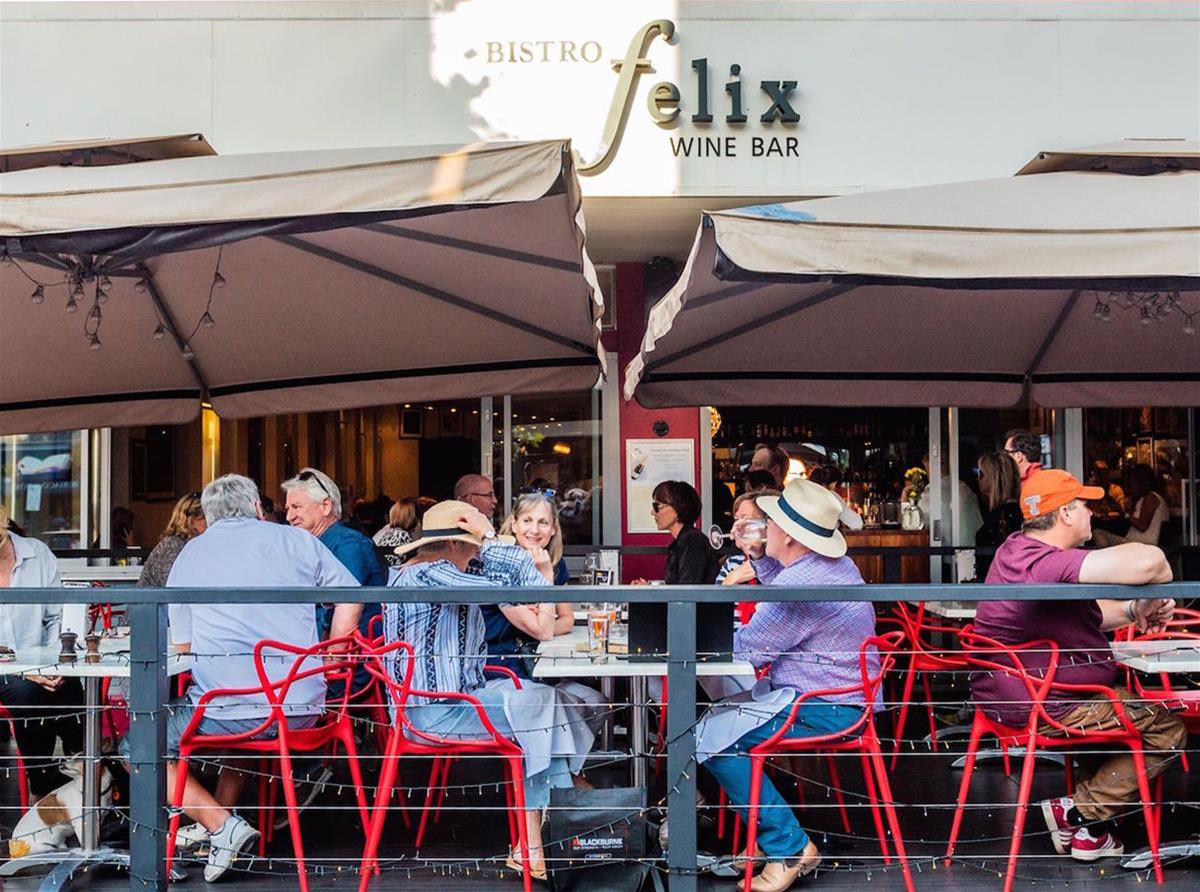 Bistro Felix located in Subiaco embraces the European tradition of constantly changing menus, which reflect the use of seasonal produce, both familiar and rare.
Facilities:Licensed,Private Rooms,Function Venue
Details
Facilities:Licensed,Private Rooms,Function Venue
Lunch:Monday,Tuesday,Wednesday,Thursday,Friday,Saturday
Dinner:Monday,Tuesday,Wednesday,Thursday,Friday,Saturday
Description
Overlooking Rokeby Road, Bistro Felix features stylish bar tables where guests can meet to enjoy pre dinner drinks, a comfortable interior lavished in dark wood and clean, crisp table settings. The atmosphere is enlivened by the vibrant collection of vintage art works and a dazzling wall of wine. All of these elements combine to provide a wonderful dining experience.
The Bistro Felix Team
One of the things that is most noticeable to guests at Bistro Felix is the strength of the team.
The team at Bistro Felix are a bit like family. Many have worked together for a long time and as such, there is friendship and loyalty amongst the team that is evident as soon as you step into the venue. The team believes in the Bistro Felix product, and they want to share that belief with everyone of our guests.
Functions
Bistro Felix can cater for a variety of group reservations up to 95 guest to suit your particular requirements.
The Wine Room
Named for the amazing wall of wine, our beautiful Wine Room is situated at the rear of the dining area.
The room has an intimate, classic feel with beautiful vintage art and large board room style table that provide comfort and style. This space can seat a maximum of 16 guests.
The Main Dining Room
The room caters for private events and weddings for 80-95 guests(depending on availability).
Location