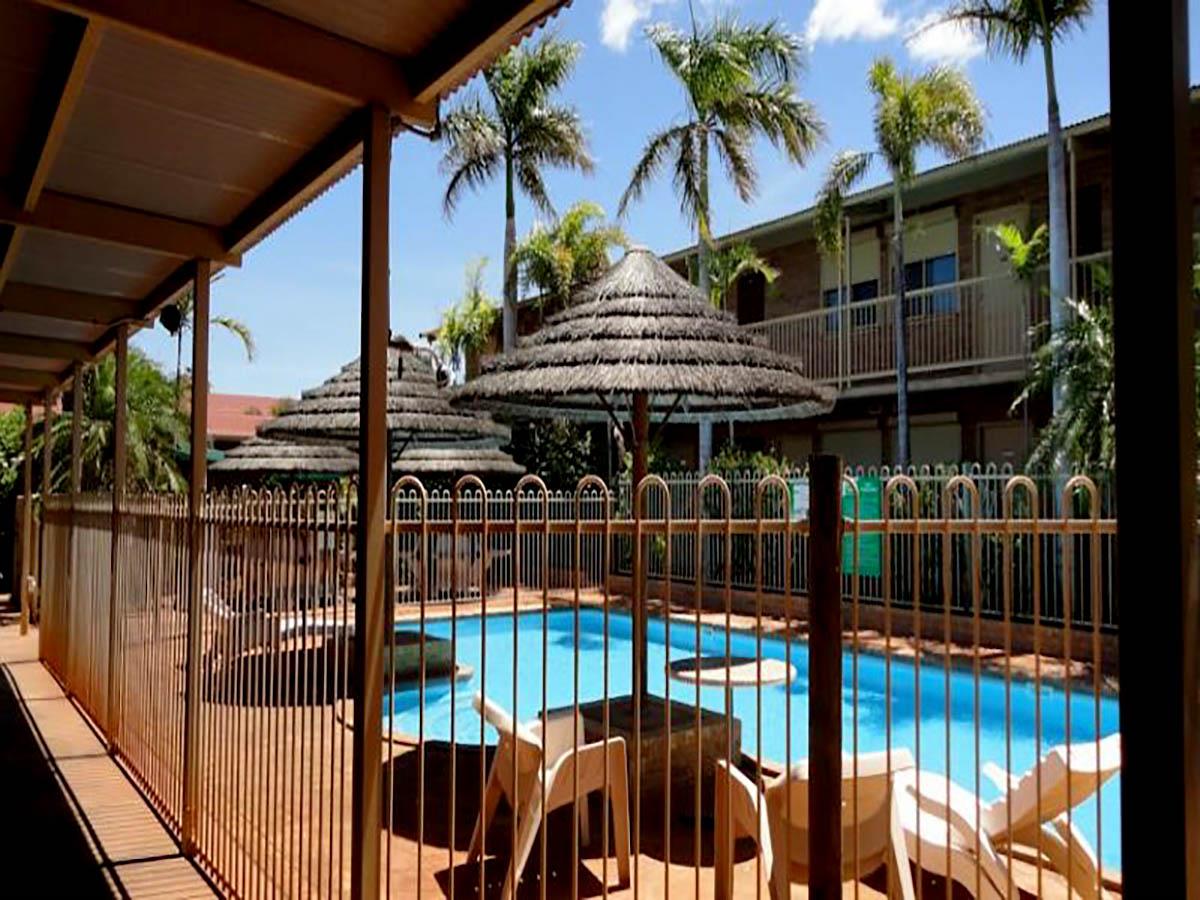 Fully equipped apartments and deluxe and standard rooms available. Serviced daily. Close to local facilities.
Details
Type:4 - 5 Stars,Motel
Facilities:Pool,Gym,Restaurant,Bar
Description
Choose from air-conditioned apartments complete with kitchen and laundry facilities or well equipped rooms. Security parking is provided for guests. Go to the buffet restaurant and bar or get active in the pool and fitness centre.
Location