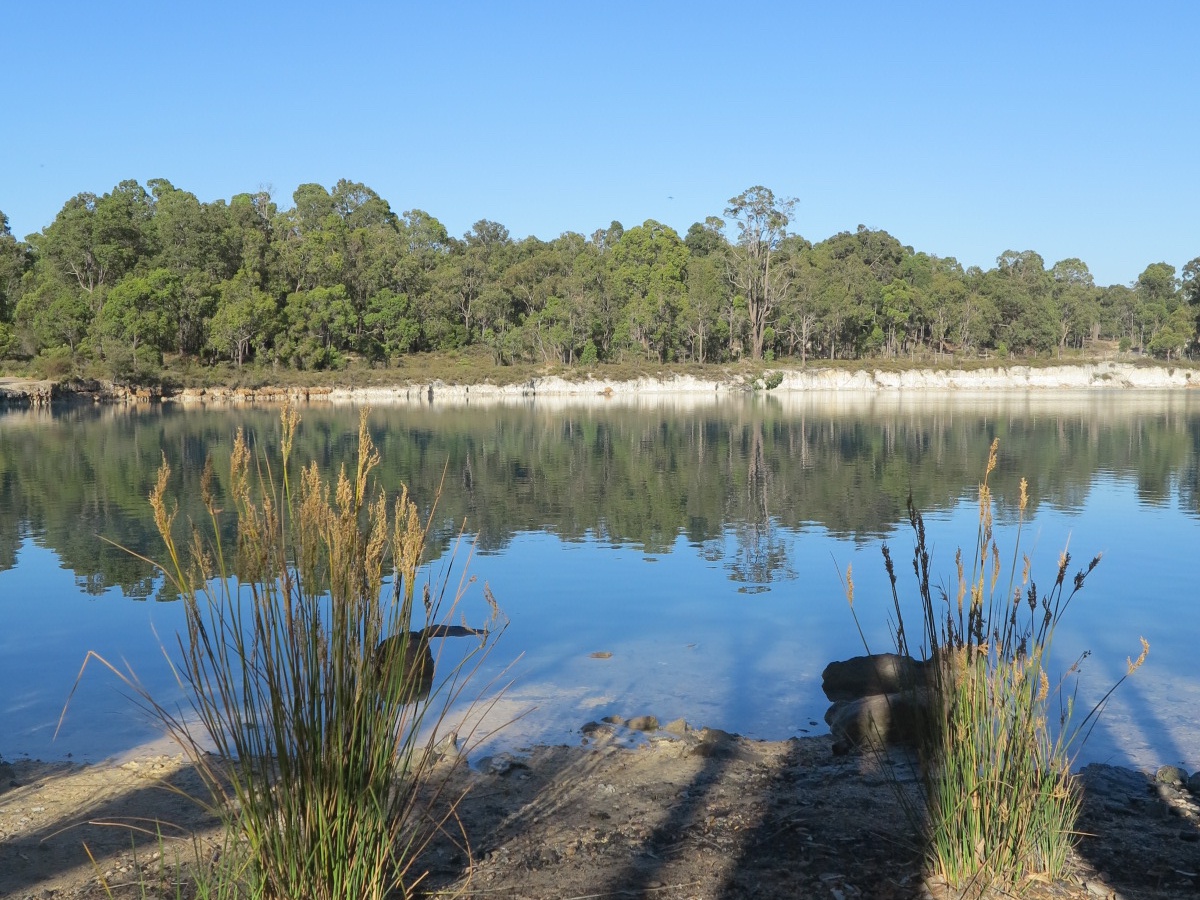 More details pending.
Details
Attraction Fee:$11 adult per night, $7 concession card holder per night, $3 child per night (over 5 and under 16 years)
Feature:Dogs Allowed - Yes,2WD Access - Yes
Description
Stockton Lake boat ramp is closed due to a bank collapse.
Stockton Lake is 8km east of Collie on Piavanini Road, off the Collie – Darkan Road. It was originally an open-cut mine, which is now filled with water to form an artificial lake. Visitors will find a large open area among many trees, which provide some welcome shade on those long hot days in summer.
Camping
The campground has toilets with universal access and although there are no designated individual campsites it does have the ability to offer group, family and individual camping.
Campfires are permitted in accordance with current conditions which are displayed at the entrance to the site.
Please be aware that due to the occurrence of hot ash within the site and for your own safety campfires are ONLY permitted in accordance with the above information and are to be confined to the concrete fire rings provided.
Bookings do not apply at this campground as it operates on a first-come, first-served basis. Camping fees are collected daily and must be paid in cash. Please have the correct amount as change is not provided.
Swimming
Stockton Lake is very popular for boating and water skiing. While swimming is permitted, visitors swim at their own risk because, due to past mining activities, the water is mildly acidic. Those with sensitive skin should limit their exposure to the water. The water in places can suddenly become very deep and can be very cold, and submerged rocks are a hazard. Don't dive or jump in.
Before you consider swimming in inland waters, know the risks, how to swim safely and follow the Department of Health's advice on Tips for healthy swimming.
Best time to visit
All year-round.
Pets are permitted and must remain on a leash at all times.
This information was provided by the Department of Biodiversity, Conservation and Attractions: dpaw.wa.gov.au
Related
Location