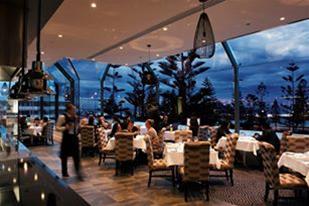 Straits Cafe
Enjoy fine dining at our Perth restaurant. Perth restaurant options at Rendezvous Hotel Perth include the Pines Restaurant.
Details
Open Days:Monday,Tuesday,Wednesday,Thursday,Friday,Saturday,Sunday
Description
The new Straits Cafe, a signature addition to cosmopolitan dining in Perth. A stylish new venue with an inspiring beachside outlook, Straits Café sets the tone for modern Australian grill style restaurants.
A progressive lunch and dinner menu dedicated to the finest and freshest Western Australian produce delivers a premium selection of signature aged beef dishes balanced with selection of contemporary Australian dishes that respect the fresh and simple flavours of the region.
Location
Address: The Esplanade,Scarborough,WA,6019
Phone: 0893405746
Email: [email protected]