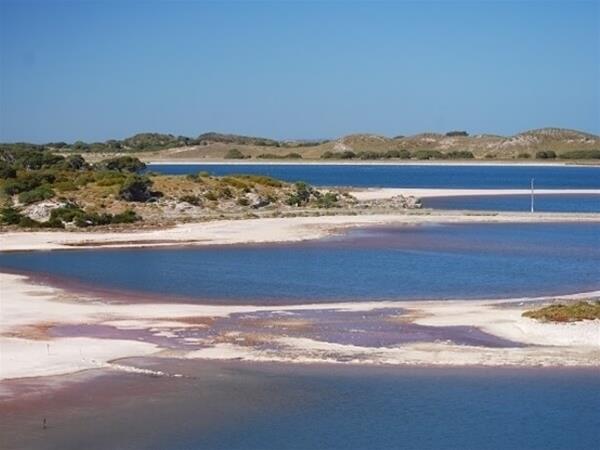 Serpentine Lake snakes its way up from the path near Oliver Hill towards Government House Lake.
Details
Description
Serpentine Lake is an oblong saltwater lake that makes up Rottnest Island's wetlands. Alongside Government House Lake and Lake Herschel, Serpentine Lake is one of the deepest lakes on the Island, with the salinity levels varying across each body of water.
The Lake is unique in that, during the colder months, a layer of fresh water forms above the salter, warmer layer beneath - the layers remain separate due to the weight of the salt in the warmer water.
Much of the plantlife surrounding the lake has adapted over the course of history to tolerate higher salt levels.
Image credit: Rottnest Island Wildlife.
Related
Location