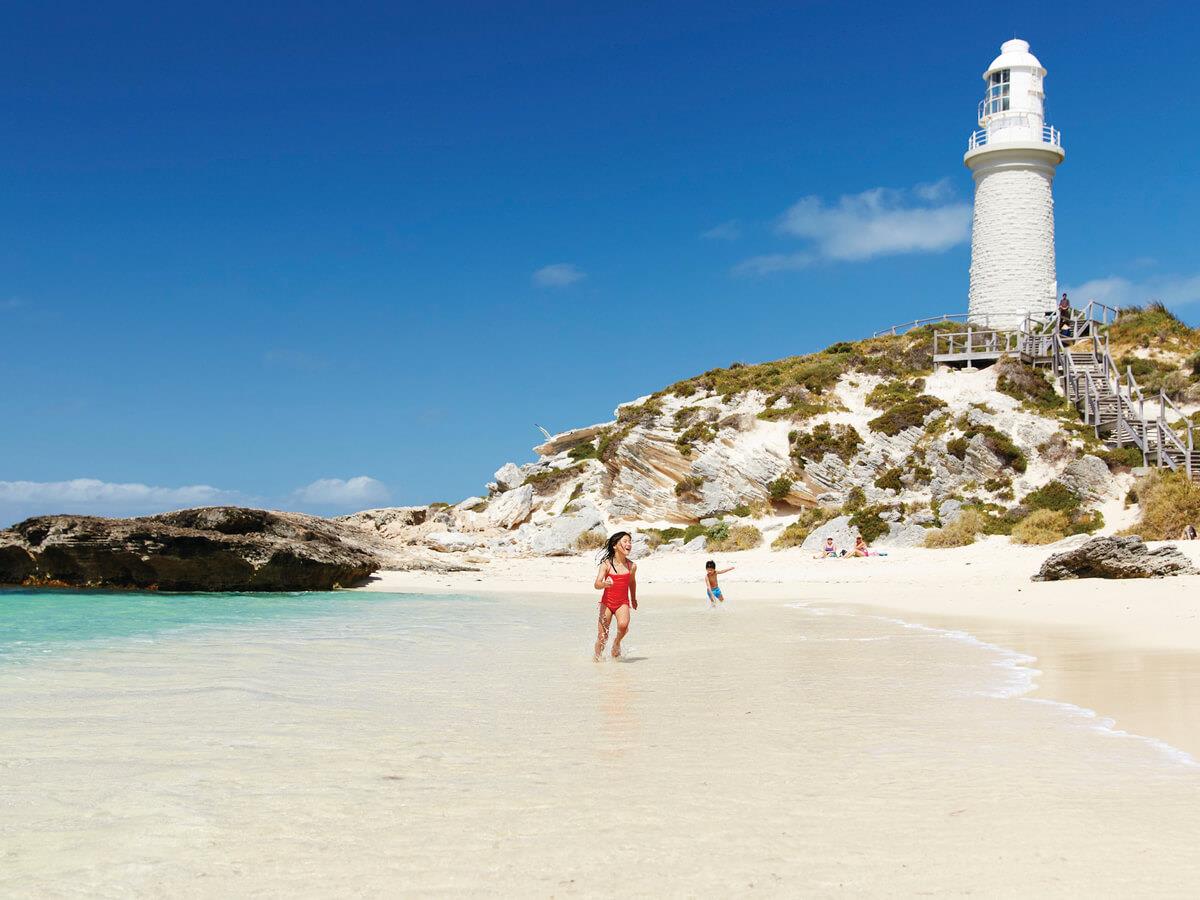 Pinky Beach
Iconic Pinky Beach is a must-visit whilst you're in Rottnest, hugged by the golden dunes along the Island's stunning coastline.
Details
Description
With a view of majestic Bathurst Lighthouse to the side, Pinky Beach is famed for the serenity of its calm conditions, and vibrantly blue water. The beach is just a short trip from Thomson Bay and is hugely popular with those visiting the island.
Nearby, the recently completed Discovery Eco-Resort offers the first glamping experience on Rottnest.
Image used with permission from Rottnest Island Authority.
Location
Address: Pinky Beach,Rottnest Island,WA,6161
Phone: 9432 9300
Email: [email protected]