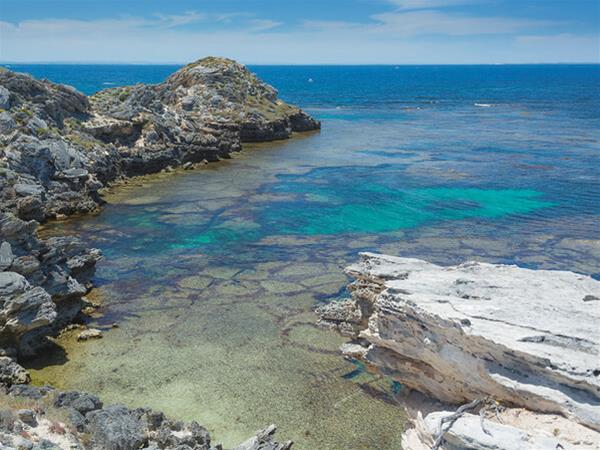 Offers you an incredible vantage point looking out over Jeannie's Pool and the reef system beneath the surface.
Details
Description
Jeannie's Pool is a small bay containing a reef which extends from Parker Point to Salmon Bay. It is excellent for snorkelling, if conditions permit.
Image used with permission from Rottnest Island Authority.
Related
Snorkelling In Jeannie's Pool
Snorkelling At Little Armstrong Bay
Diving at the Wreck Of The Shark
Location