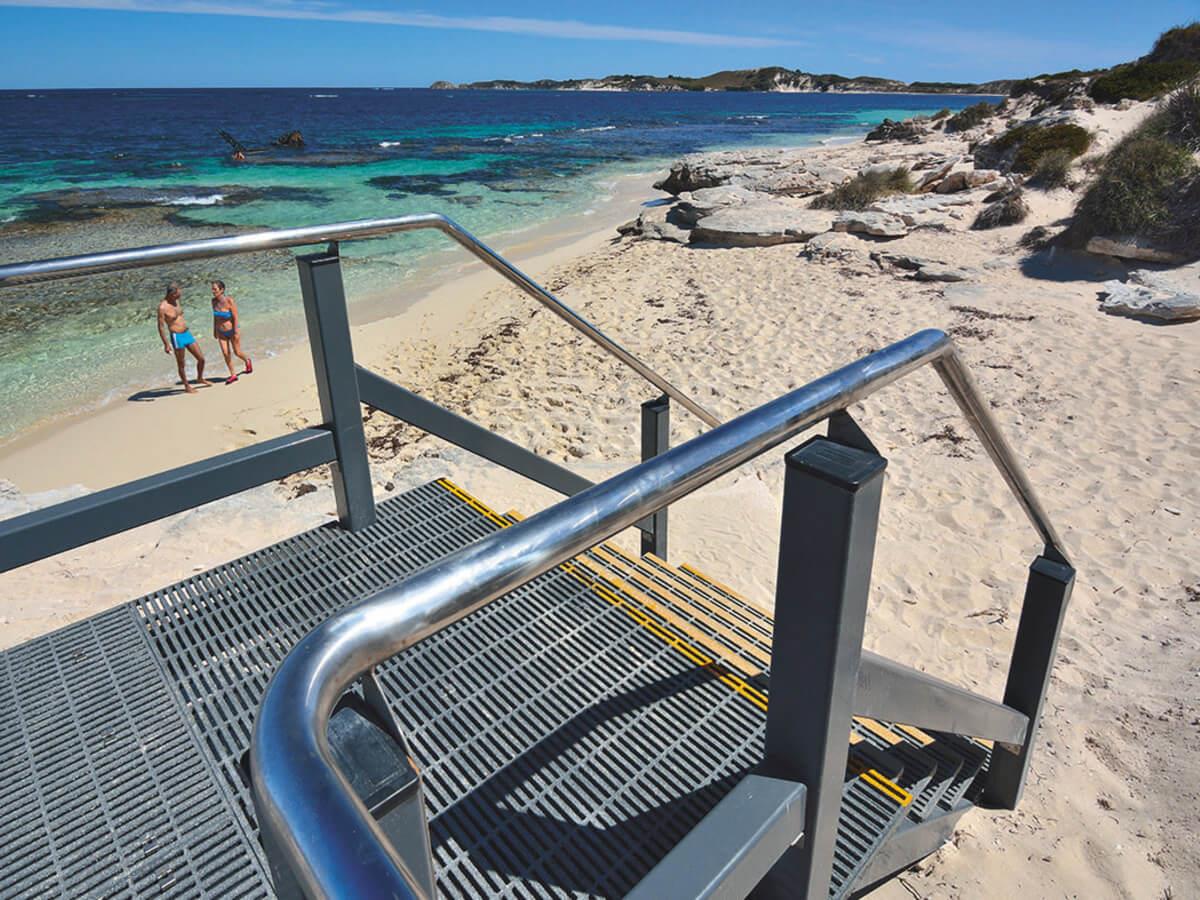 The lookout over Henrietta Rocks gives you epic views of the bluewater bay, a preview of the wreck of The Shark and Dyer Island in the distance.
Details
Description
Just beside Porpoise Bay on Rottnest Island's southeast, Henrietta Rocks is a spectular interest point for Island explorers.
Image used with permission from Rottnest Island Authority.
Related
Diving at the Wreck Of The Shark
Diving at the Macedon and Denton Holmes Wrecks
Location