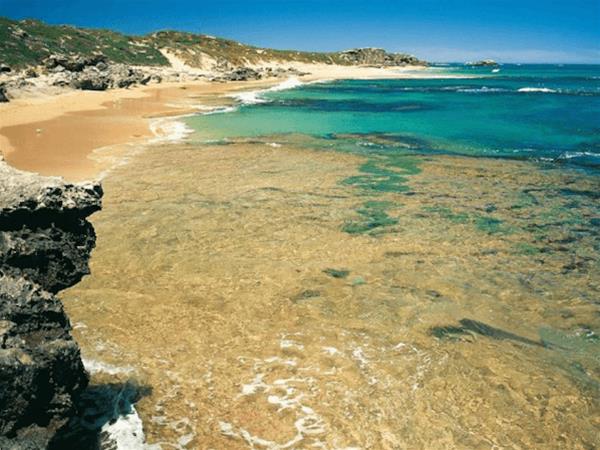 Shoalwater Islands
Shoalwater Islands Marine Park and its adjacent island nature reserves host an exceptional diversity of marine plants and animals, and is within easy reach of Rockingham.
Details
Description
Swimming, snorkelling, scuba diving, fishing, boating, surfing, kayaking, water skiing, kite surfing, wind surfing and paddle boarding are all enjoyed in the marine park.
The marine park is one of Perth's most important aquatic playgrounds. Its clean accessible beaches and clear shallow waters support marine life that can often only be viewed in more remote areas of Australia.
The area is culturally important to local Aboriginal people who have a long history of connection to the land and sea. The Gnaarla Karla Booja people are the traditional custodians of Shoalwater Islands Marine Park.
Location
Address: Shoalwater Islands, 153 Arcadia Dr, Rockingham WA 6168,Rockingham,WA,6168
Phone: (08) 9303 7700
Email: [email protected]