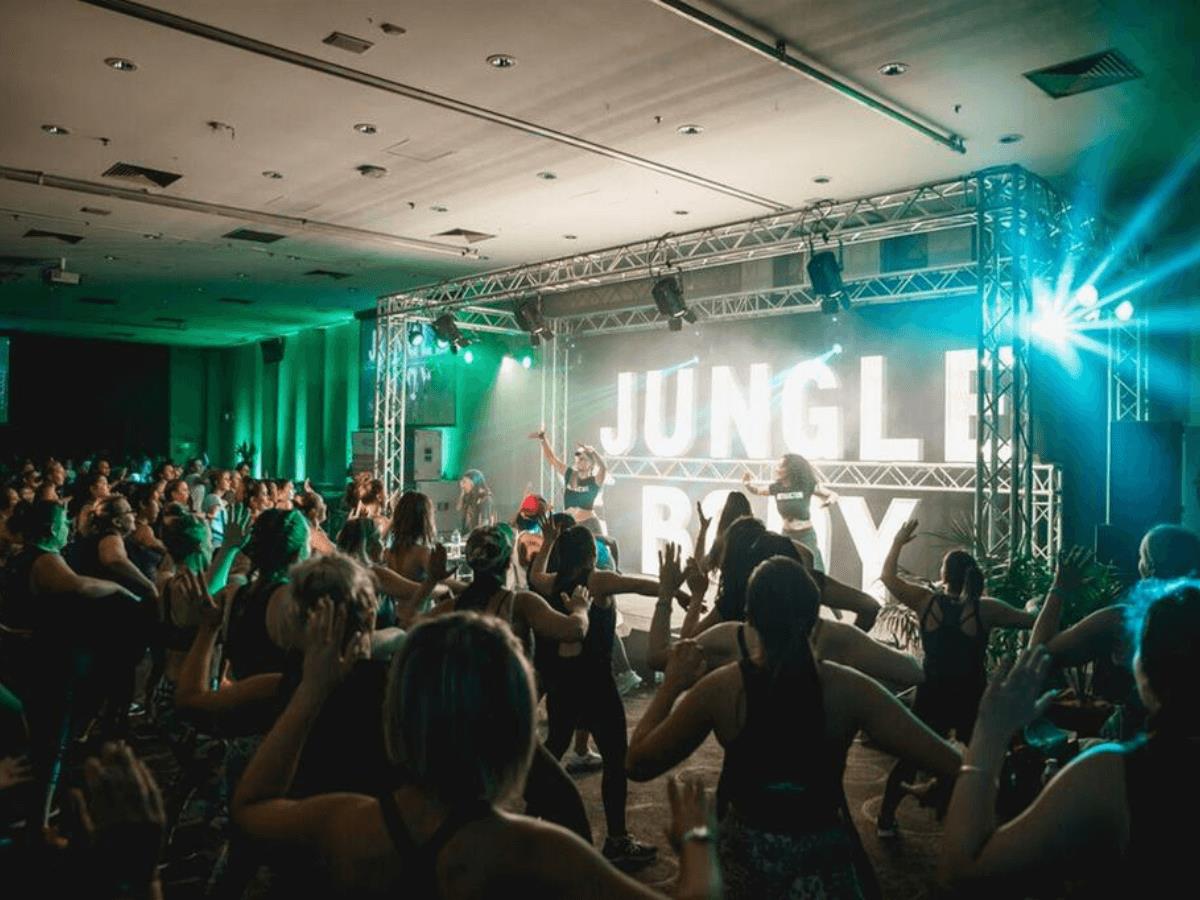 The Jungle Body Tribe Rockingham - Workout in the DARK!
The Jungle Body is the fiercest workout and most fun you will have getting fit! Workout in the DARK and burn up to 700 calories -- it's a fitness party every week!!
Details
Description
Put the BOO in your booty with Beyonce', twerk it out to Rihanna, THRILL yourself with Michael Jackson, reminisce and squat to 80's 90's and 00's as well as build abs to Kanye'. The LATEST tracks and the ones you remember, we use them all in The Jungle Body's full body dance-cardio workout. With just FOUR simple moves per track, we are easier to pick up over other dance-fitness programs like Les Mills or Zumba.
?Your tribe consists of Adelle, Laura & Madi, and together we bring you some of the best tracks and moves to get your fitness routine going every single week! We currently run 3 classes in Rockingham + West Perth, and use the programs TYGA®, KONGA® + VYPA®
NB: Children are more than welcome to come along under your supervision, they are welcome to sit on the sidelines with their own toys/iPad etc.
CLASS SCHEDULE
//Monday's @ 610pm - Mike Barnett Sports Complex (Cnr Goddard x Dixon Rd Rockingham) $10 @ the door
//Tuesday's @ 6:30pm - Gary Holland Centre (19 Kent St, Rockingham) $10 @ the door
Location