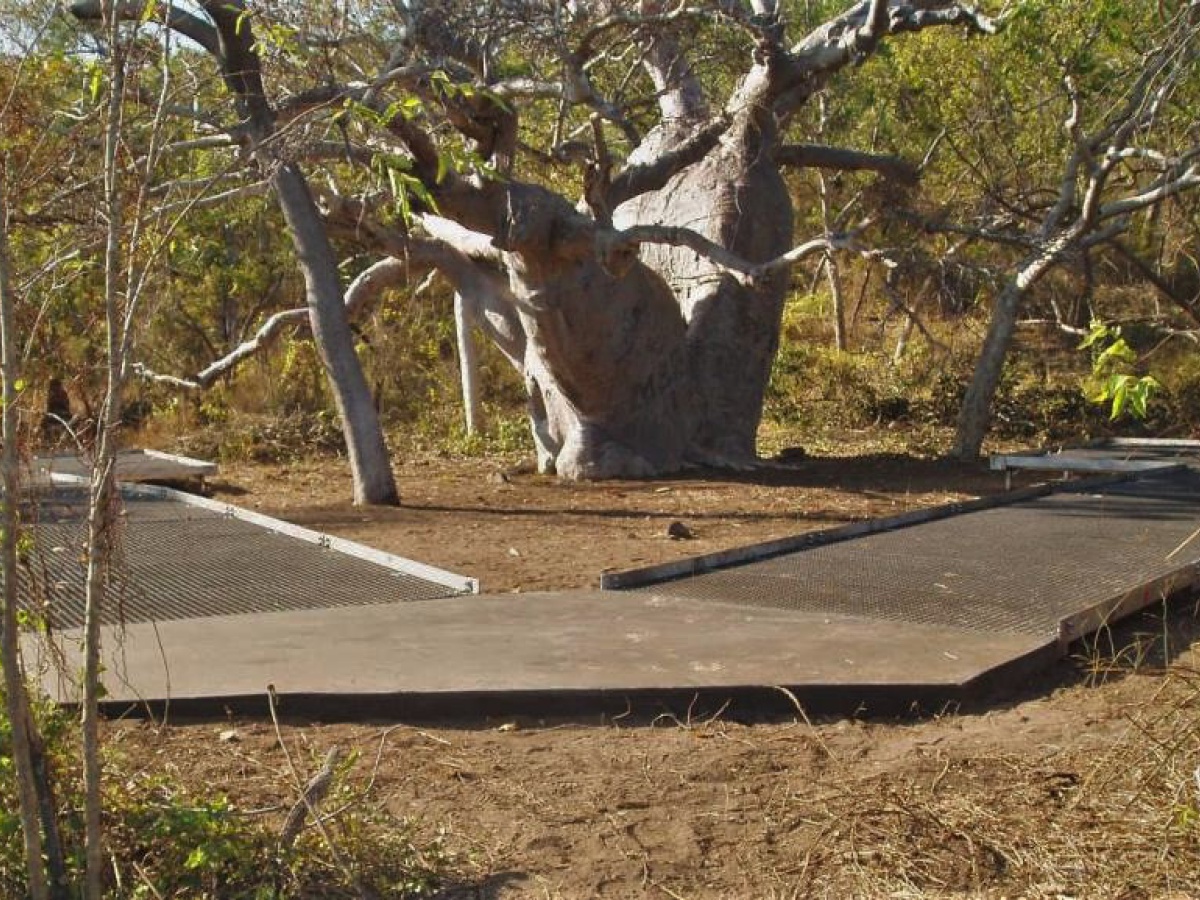 Prince Regent National Park
Prince Regent, declared WA's 99thnational park under the State Government's Kimberley Science and Conservation Strategy, protects many areas of scenic grandeur.
Details
Description
Prince Regent National Park is one of Australia's most remote and beautiful places. Spectacular features include Kings Cascades, Pitta Gorge, Mount Trafalgar, Python Cliffs and Prince Regent River, which runs almost straight for most of its length, often between near-vertical cliffs.
Enjoying the park
Sightseeing and excellent fishing (outside sanctuary zones in the Camden Sound Marine Park once they are declared and subject to bag, size and season limits) are the major activities.
Culture and history
The Uunguu Native Title claim overlies part of the park and joint management arrangements are being developed with the Worara traditional owners.
Lieutenant Phillip Parker King beached the Mermaid at Careening Bay in 1820 to repair a leak, A boab tree inscribed with the words 'HMC MERMAID 1820' is an important tourist attraction.
Wild attractions
The park contains more than half the mammals and bird species found in the whole Kimberley region, and more than 500 species of plants. Saltwater crocodiles are huge and abundant.
Cover up
Mosquito-borne diseases can cause severe illnesses. Avoid being outside for 1-3 hours after sunset and around dawn. Dress in loose, long clothing. Apply insect repellent on exposed areas of skin every four hours.
Fees
A Dambimangari visitor pass must be purchased to visit the park. To find out more and to purchase your pass online visit the Dambimangari website.
Crocodile Safety

When you are entering the Kimberley or Pilbara regions, you are entering crocodile country. Two species of crocodile occur in Western Australia: the estuarine (or saltwater) crocodile and the freshwater crocodile. The estuarine crocodile is the largest living reptile and is considered to be a dangerous predator. Freshwater crocodiles are smaller and not as aggressive. Be CROCWISE in Western Australia's north and download our Crocodile safety and myth-busting factsheet and Crocodile brochure. For more information on Be CROCWISE see www.nt.gov.au/becrocwise
Getting there
There is no road access to the park, which is only accessible by boat. More than 30 expedition cruise vessels operate multi-day cruises between Broome, Wyndham, Darwin and Cairns, and most visitors to the park arrive on one of these vessels.
This information was provided by the Department of Biodiversity, Conservation and Attractions: dpaw.wa.gov.au
Related
Location
Address: Lot 248 Ivanhoe Road KUNUNURRA PO Box 942 KUNUNURRA 6743,Prince Regent River,WA,
Phone: 0898819200
Email: [email protected]