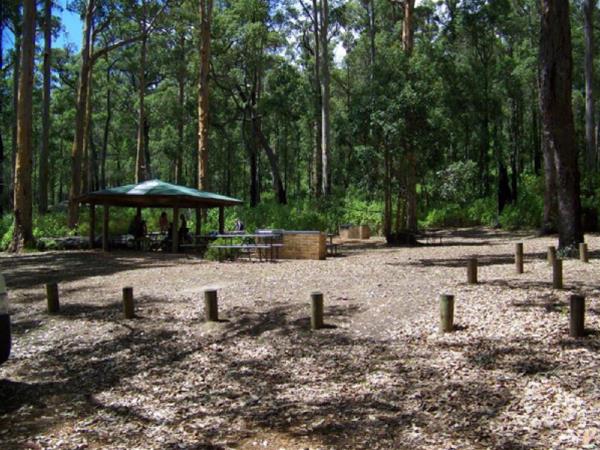 The Tree-in-the-Rock Picnic Area
The Tree-in-the-Rock picnic area, set among the karri trees, almost has the feel of a cathedral, with the towering karris providing the domed roof.
Details
Description
The Tree-In-The-Rock, after which the site has been named, is just 100 metres along a shaded walk. Extending its roots down through a crevice, this mature karri clings to existence on a granite boulder. Karri and marri are the most dominant trees in this area, while karri hazel, karri wattle and tassel bush form part of the understorey. Australian Bluebell can be recognised by its small bell-like mauve flowers from October to February.
Location
Address: Tree-in-the-Rock Day Use Area, Bolganup Rd, Porongurup WA 6324,Porongurup,WA,6324
Phone:
Email: